Are you tired of your crochet projects having uneven edges? Or are you new to crochet and want to learn how to crochet a straight edge? Below, I have listed some helpful information for getting clean and tidy edges. Whether you are working on a blanket, scarf, or any other project, straight edges will give your project a polished and professional look.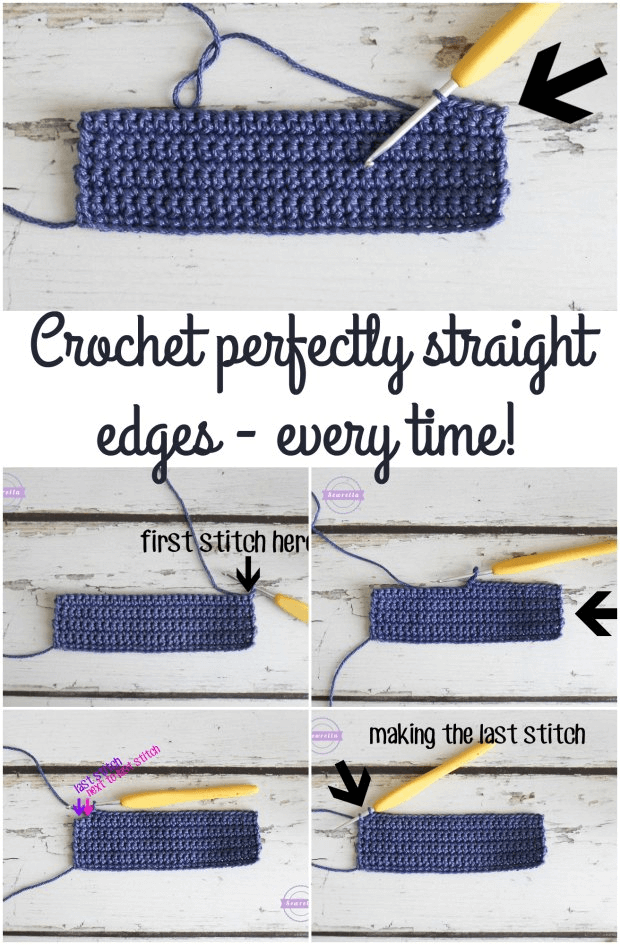 Why are Crochet Straight Edges Important?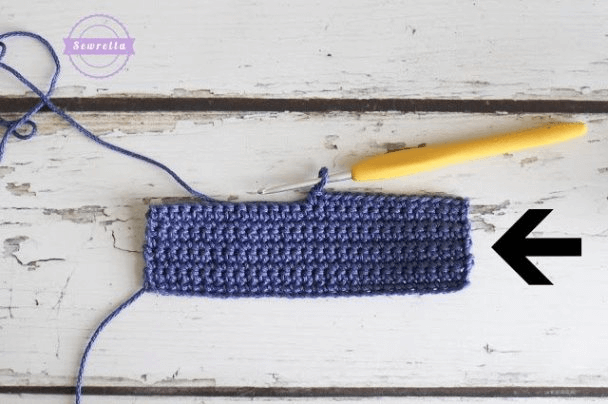 Straight edges are an essential component of many crochet projects. Without a straight edge, projects look uneven and sloppy. Knowing how to crochet a straight edge will not only make your project look more professional, but it also makes it easier to work your rows.
What Types of Projects Use a Crochet Straight Edge
There are many types of crochet projects that require a straight edge. Some of these projects are:
Blankets
Scarves
Sweaters
Cardigans
Cowls
Hats
Headbands
Dishcloths
and More
How to Crochet a Straight Edge Every Time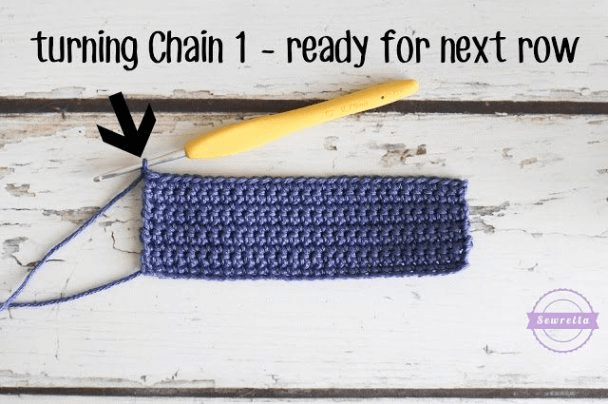 Photo Source: Sewrella
Here is a simple step-by-step tutorial on how to crochet a straight edge. This method is for a project that uses US single crochets. Traditional crochet usually calls for you to skip the first stitch and work into the turning chain. This method works into the first stitch and not the turning chain.
1. Begin your project as usual by making the starting chain and the first row.
2. Chain one and turn your work.
3. Now, instead of working your first single crochet into the second stitch from the hook, make it in the first stitch.
4. Continue making single crochets in every stitch. Do not work a single crochet into the turning chain from the previous row.
5. Repeat steps 2-4.
How To Crochet A Straight Edge Video Tutorial
Tips on how to crochet even edges
Knowing the proper way how to crochet a straight edge is fundamental for a lot of projects. Here are some useful tips that will help you crochet straight edges.
Counting your stitches may seem like a daunting task, but it is extremely important. Counting each row as you go will help to ensure you have the correct number of stitches every time. This will guarantee you are not adding or decreasing stitches unintentionally.
Consistent tension is very important when crocheting. If you do not maintain consistent tension, your edges will look sloppy.
Use the same crochet hook.
Make sure you use the same hook throughout the project unless the pattern calls for you to change hook sizes. By using a different hook, you could accidentally change the stitch size.
Blocking is a great way to help you get a straight edge. Blocking is the process of wetting and shaping your crochet project to achieve a more polished look.
Crocheting a straight edge can be challenging, especially for beginners. Do not give up. Instead, keep practising.
Adding a border to your project can help cover up any imperfections. Using a border will also give your project a finished look.
If you need to fix up the edge on a existing crochet project, then this article will be a great help.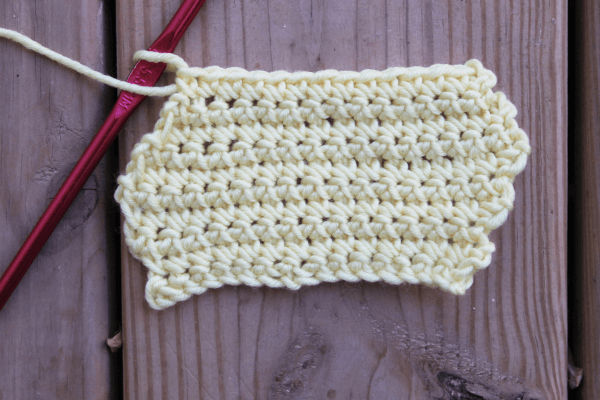 Image via crochet blogger Ashley Little
Frequently Asked Questions About Straight Edges Crochet
Why is it important to have a straight edge in crochet?
Having a straight edge in crochet helps to ensure your finished project looks neat and professional. An uneven edge can be distracting and take away from the overall appearance.
Furthermore, a straight edge will make it easier to seam pieces together and add borders.
What is blocking, and how will it help with crochet straight edges?
Blocking is a technique used to shape crochet projects after they are complete. It involves wetting the project and then using a blocking board to shape the fabric. This technique can be helpful for hiding unevenness or irregularities in the stitches.
What causes my crochet edges to be uneven?
Uneven crochet edges can be caused by various reasons. These can be inconsistent tension, using a different hook, changing stitches, or miscounting. When learning how to crochet a straight edge, it is important to identify the cause and work on correcting the issue.
Why is my crochet edge curling?
Curling edges are often caused by the tension of the stitches. If your tension is too tight or too loose, the edges can curl. Additionally, the type of stitch used can also cause curling.
Another reason for curling is using a hook that is too small for the yarn.
How can I fix an uneven crochet edge?
There are ways to make the edge of your crochet edges look more even. You can try blocking the project once it is completed, adjusting your tension, or try using a different crochet hook size.
Once you are done, if the edges still look uneven, you can also add a border.
By following these tips and techniques on how to crochet a straight edge, you will be able to create straight edges
If you are having trouble, keep practising. Getting perfect crochet straight edges is not a skill one learns overnight. So, keep at it and experiment with different methods to find the one that works for you.
For more crochet tutorials, check out our How to Make a Crochet Cord, How To Crochet Invisible Join When Working with Rounds, and find out What is Crochet Blocking and How to do it.
Knowing how to crochet a straight edge is an essential skill that can elevate the look of your projects.