What is Crochet Blocking and How to Do It. Find out why and how you can do it in your crochet project in 3 different ways! Crochet wet blocking, steam blocking and spray blocking.
What is Crochet Blocking?
Blocking can be defined in so many ways as it is used in several studies and fields. A volleyball and a basketball dictionary describe it as a technique to stop an opponent from scoring.
Whereas, in theatre arts, it means the position of an actor onstage in such a way that he/she and the actions done are visible to the audience at all times during the play.
However, when it comes to crochet-making, crochet blocking is the process of shaping your crochet into the shape and style that you desire.
It is an important process a crocheter must know. Moisture and heat, design, and yarn type used will play a role in your choice of crochet blocking technique.

How to Do Blocking in Crochet
Materials to start blocking in crochet
Before you begin learning about how to do blocking in crochet, let us first list down the materials you'll need when you try it on your own:
Pins
Blocking mats or you can also use yoga mats
Steamer or an iron steam
Spray bottle

3 Ways to Block in Crochet
The first thing one must consider in crochet blocking is the yarn used. Too much heat may cause your acrylic yarn to lose its quality, while others like cotton yarn need water or steam for effective blocking.
You can now choose among the three crochet blocking techniques in which you can do to preserve your crochet creations better: Crochet wet blocking, Crochet Spray blocking and Crochet Steam blocking.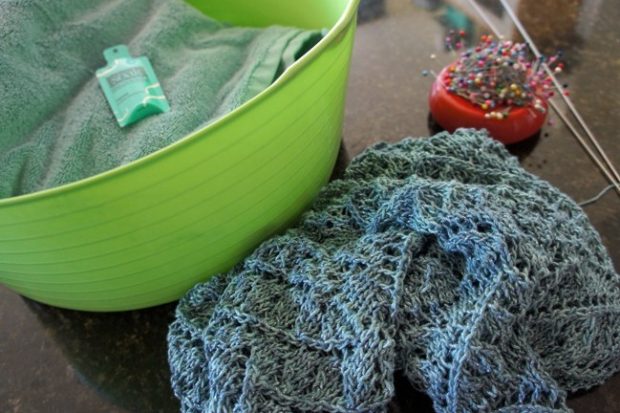 1. Crochet Wet blocking
First, soak the project into a bowl of water or in a washing machine. Don't rinse yet!
Then, get two towels. Insert the crochet in between the two like a sandwich. Like making sushi, slowly and carefully roll your crochet to remove the excess water.
When it has no more excess water, spread it flat on the table and gently pat it into the shape you want.
Keep it that way by putting pins on it.
Lastly, leave the crochet overnight to dry out. The process may be quicker if you use a fan to dry your crochet.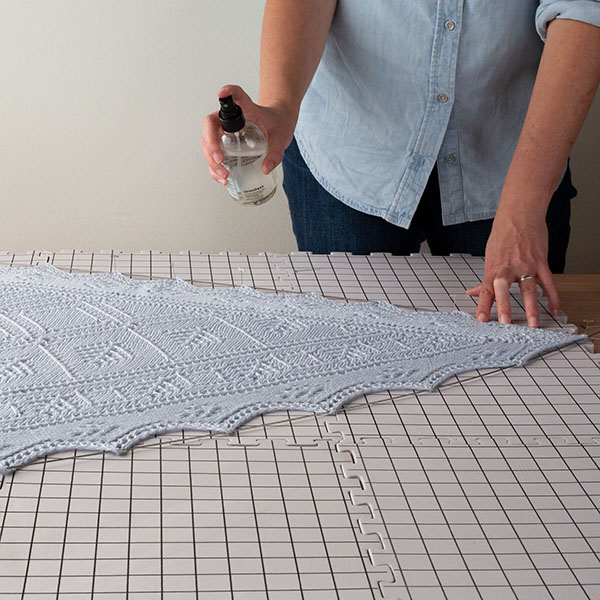 2. Crochet Spray blocking
This is somehow similar to crochet wet blocking without the soaking part.
The first step is to pin the crochet onto the blocking mats based on the shape that you want it to have.
Use water from a spray bottle to make the project wet.
Then, similarly, you'll have to leave it overnight to dry. You can also use a fan!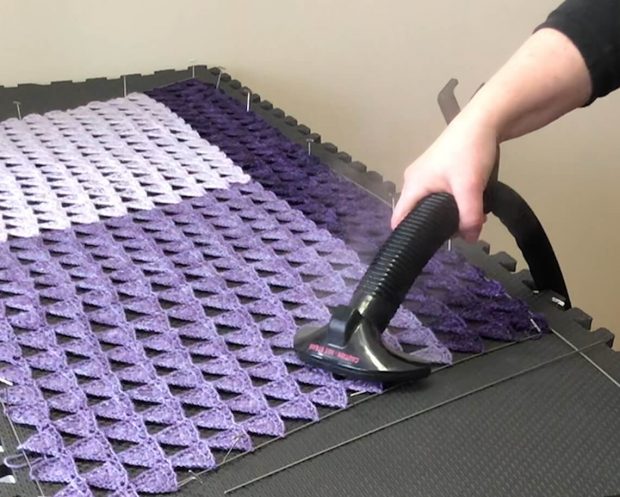 3. Crochet Steam blocking
This is a faster strategy for blocking compared with the other two. Best for those who work with cotton yarns.

You must pin first the crochet into the mats according to your desired shape. Ensure that the pins are spaced uniformly apart and close to one another.
Pat the seams gently and the areas where it is needed.
Afterward, use the steamer or steam iron and begin putting some heat on the fabric by hovering it slowly on top of the surface of the crochet project.
Be sure not to let the steamer or steam iron touch any part of the fabric.
Lastly, let it cool for about 30 minutes.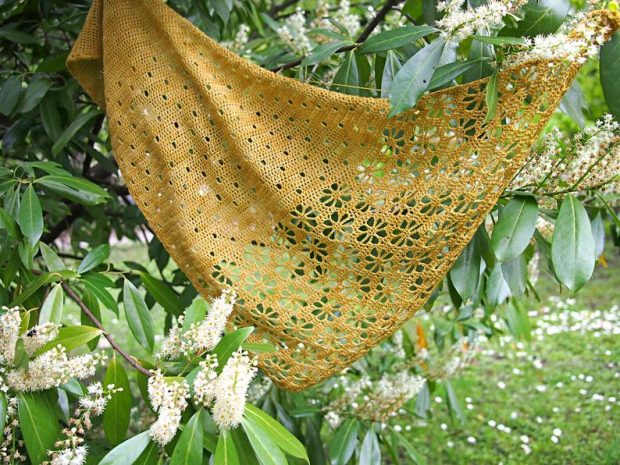 FALLING FLOWERS SPRING SHAWL PATTERN
Now, that is how you do blocking in crochet-making! It's like stopping the fabric from making any more movements that will ruin the shape you created for it to have.

To try out what you've learned, you can make this beautiful 'stingray' shaped shawl pattern. Can you believe that this elegant shawl only uses basic crochet stitches and is very easy to follow?

Here are the materials you will need to create this 40x46x29 inches (23 inches depth) shawl:
Yarn – A light fingering yarn at around 450 yards or 411 meters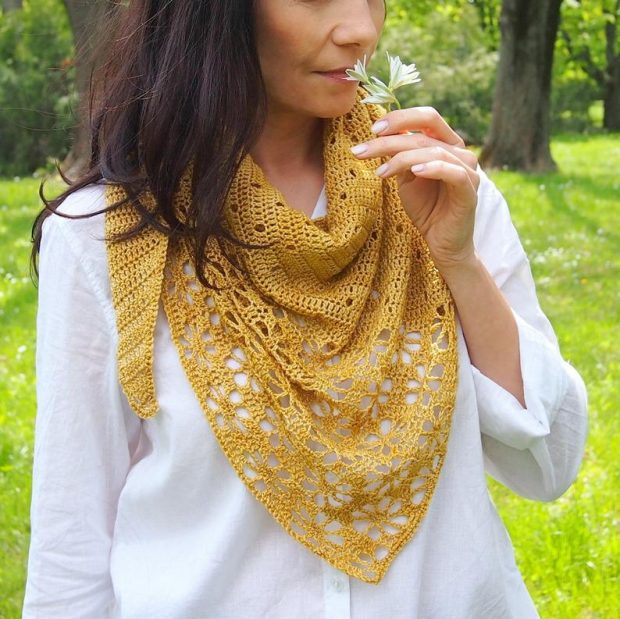 Now you already know what is blocking in crochet and how to do it, try it on your crochet projects!
You can have whatever shape you'd like for your crochet now that you have learned the process of crochet blocking.
There are a lot of models and inspiration patterns around for you to apply in your crochet. If you want more tutorials, read our guide on How to Make a Crochet Cord and How To Crochet Invisible Join When Working with Rounds,

Get your finished crochet or get your crochet hooks… whichever way, don't forget to add the finishing touches by applying this What is Blocking in Crochet And How to Do It!