Are you obsessed with crochet? I know I am. I think about it all the time. If you have project ideas floating around your head, you have probably wondered how to make a crochet pattern. It can be intimidating at first. But once you understand the basics, crochet pattern making becomes a lot easier.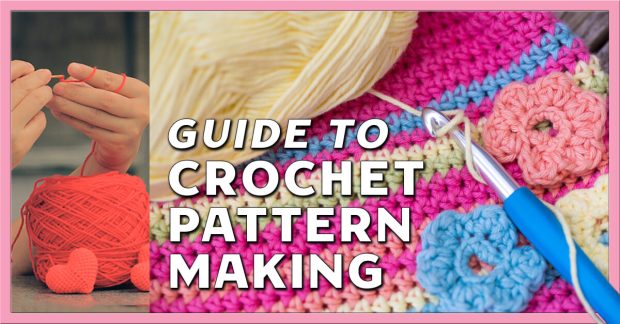 When you learn the art of crochet pattern making, you get to make stuff that is totally unique and one-of-a-kind. And once you finish your project, you have a sense of satisfaction that does not come with finishing someone else's pattern.
Before we jump into crochet pattern making, it is important that you understand basic crochet fundamentals. If you are brand new to the art, you do not want to make a pattern right away. Instead, try a variety of patterns, so you understand how patterns are written.
Master the Fundamentals of Crochet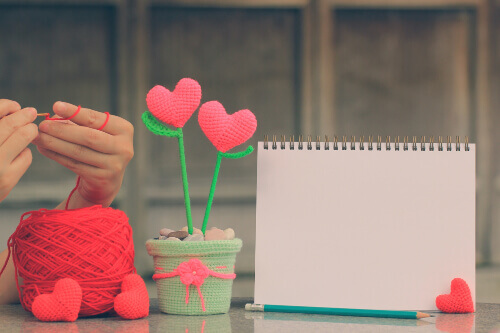 Before you can learn how to make crochet patterns, you must master the fundamentals of crochet. These skills are the building blocks for all crochet patterns. Here are some of the essentials you should know:
Once you have got these fundaments down, you are well on your way to start your crochet pattern making journey.
Understand How to Read and Write Crochet Patterns
Understanding how to read a crochet pattern is essential. After all, you cannot create your own crochet patterns without this skill.
When it comes to writing crochet patterns, there are no strict rules to follow. Different designers have their own unique ways of writing their instructions. Some patterns are exceptionally detailed, while others are a little more general.
However, they all share a common crochet language. As you begin crochet pattern making, you will develop your own writing style.
If you do not like patterns that are extremely vague, you might decide to be more detailed. Just remember not to write long paragraphs. If you need to supply additional information, include it in a separate notes section.
Look for Patterns that Inspire You
You should look for crochet patterns that inspire you. But remember, it is not okay to copy someone else's pattern exactly. Instead, you can use the patterns to get ideas and then add your own special twists to make them unique.
You can find crochet patterns in places like:
Books
Company Websites
Blogs
Crochet Magazines
Pinterest
Instagram
How to Make Crochet Patterns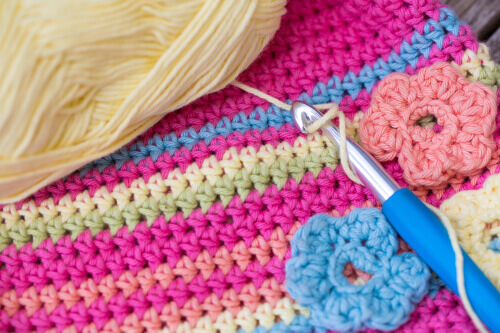 1. Write Down Your Ideas
If you have an idea pop in your head, you need to write it down right away. Do not wait, do it as soon as you think about it. Do not tell yourself you will do it later, because that rarely happens. You will forget, and a great idea could be lost forever.
Remember, some of the most amazing crochet patterns started as simple ideas jotted down on a scrap piece of paper. So, keep a notebook handy, and you will always be ready to write your ideas down.
2. Start With a Simple Shape
When learning how to make a crochet pattern, it is important to begin with simple shapes. Do not let it frustrate you. Learning simple shapes first will make the process easier in the long run. Simple shapes, like squares and rectangles, help you practice your basic crochet stitches and how they fit together.
Starting with simple shapes will help you understand stitch counts and how to make your pieces look neat. Once you are capable of making simple shapes, you will be all set to combine these ideas to make more complex patterns.
3. Keep it Simple
Using simple stitches when learning how to make crochet patterns is important. This is because it helps you create a strong foundation for your projects. It is just like learning how to write. You start with simple words and sentences before you write a report.
Simple stitches, like single crochet and double crochet, are easy to incorporate into a beginner pattern. Once you feel confident creating patterns with simple stitches, you can start incorporating more complicated stitches.
4. Choose What You Want to Create
Deciding on the kind of crochet project you want to design is like picking your favourite adventure. You can choose to make something useful, like a cosy blanket, or something beautiful, like a colourful scarf. You can even design amigurumi toys to bring a smile to a child's face.
What types of crochet projects get you excited? Choosing what type of pattern you want to create is all about what inspires you. So, think about what you love and let your imagination run wild.
5. Create a Sketch
Drawing a simple picture can help you see what your finished project will look like. It will also help you determine what types of shapes you need to design. Your sketch does not have to be a stunning piece of art. As long as you know what you are looking at, that is all that is important.
When making your sketch you can use a variety of writing tools like pencils, pens, coloured pencils, and crayons. Experimenting with different colours helps you visualise how the pieces will fit together and look in your final project.
6. Convert Your Sketch into Shapes
Once you are pleased with your sketch, you can begin to transform it into crochet shapes. The easiest approach is to keep the shapes simple and as straightforward as possible. Circles and ovals are the fastest and simplest shapes to crochet, so aim to transform your sketch into these shapes whenever possible.
Breaking your sketch down into shapes is crucial because it makes it easier to bring your design to life. Basic shapes are like building blocks in crochet. By breaking down your design into these simple shapes, you will find it easier to crochet and assemble your final project.
7. Choose Your Crochet Hook and Yarn
Choosing the right crochet hook and yarn for your crochet pattern is very important. The crochet hook size you pick will affect the size and texture of your creation. For example, a larger hook can create a loose and airy fabric, while a smaller hook will make a tighter, denser fabric.
Guide to crochet hook sizes to help you figure out the best hook to use
Yarn selection is equally important. Think about the weight and fibre content of the yarn you want to use. Bulky yarn can make cosy blankets, while delicate thread yarn is ideal for intricate doilies. Also, consider the colour, texture, and drape of the yarn.
Know the different yarn weight categories here.
8. Make Swatches & Experiment
Think of your gauge swatch as a measuring guide. The swatch will help you get a better understanding of the finished size of your creation. Many crocheters hate this process, but it is one of the most important steps in the entire design process. Creating your swatch will reduce the chance of making mistakes and save you time.
Crochet pattern making is all about being creative and trying new things. Feel free to break the rules and let your imagination take over. This is your pattern and there are no strict rules you have to follow. You get to decide everything. Who knows, you might even come up with a new crochet project that everyone will want to make.
Understand Gauge
Dealing with gauge can be a bit tricky, especially for beginners. But it is extremely important when it comes to crochet pattern making. You need to keep in mind that everyone's stitching tension varies.
So, if you are designing something like clothing, it is crucial to ensure that other crafters can match your gauge. If size is important in your project, make sure to add the gauge.
9. Create a Draft Pattern
Creating a draft pattern helps you organize your thoughts and plan your steps. It will also help to ensure you do not miss any important details. With some practice, you will become better at crochet pattern making and designing.
While you crochet your design, do not hesitate to make changes. Always write down your progress in your notes, because you will forget things from time to time. Take notes on everything from rows and stitch counts to stitches and materials used.
10. Write Your Crochet Pattern
When making a crochet pattern, it is important to keep detailed notes to ensure clarity for yourself and others. Here are specific things you should write down:
Title of the pattern
Your name
Date of pattern creation
A brief description of the project
Type, size, and brand of yarn (if applicable), including colour(s)
Hook size(s)
Any additional materials such as stitch markers, safety eyes, tapestry needle, etc.
List of crochet abbreviations used in the pattern.
The stitch gauge.
The stitch pattern used for the gauge.
A note stating the importance of achieving gauge. The gauge may or may not be important in your pattern.
Measurements for different sizes (if applicable).
Step-by-step instructions for each section or row of the project.
Include specific stitch counts at the end of each row/round.
Details on any special stitches or techniques used.
Any colour changes and where they occur.
Tips, notes, or special considerations for certain sections.
How to finish off and secure yarn ends.
Assembly instructions (if applicable).
Blocking or finishing techniques.
Photographs, Graphs, or Diagrams
Visual aids, such as photos, graphs, and diagrams, can help others better understand your instructions.
Any additional information and tips that will make the process easier for others.
Your copyright notice and terms of use for the pattern.
Any restrictions or permissions for selling items made from the pattern.
Notes on the pattern if it has been tested and if any revisions have been made. Revision notes are especially important when you have already released the pattern, and then made changes.
Include your email address and/or website if you want users to be able to contact you with questions or feedback.
11. Test the Pattern Yourself
Always test your pattern by making the item yourself. Follow the pattern exactly as you have written it. It is very important to follow your pattern line by line. This way, you can catch any errors or parts that might be confusing for someone else.
12. Have Your Pattern Tested by Others
Before you share or sell your crochet pattern. It is incredibly important to have it tested. Having fellow crocheters test your pattern will help to ensure that it is accurate, easy to follow, and free from errors.
Testers will provide valuable feedback and catch any mistakes you might have missed. This will help you improve your pattern and clarify any instructions that might be confusing. Testing ensures that crocheters can complete your project without running into any problems.
Tips for Crochet Pattern Making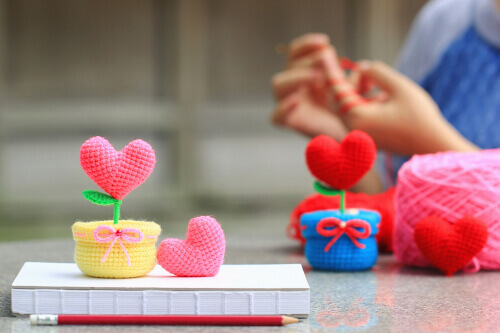 Crochet pattern making can be a rewarding but challenging venture. Below are some tips to help you along the way:
Begin with straightforward shapes and gradually work your way up to more complex designs. This will help you build your pattern-making skills.
Keep detailed notes of your process, from initial ideas and sketches to the final product. This will make it easier to write a clear and accurate final pattern.
Provide Clear Instructions
Write your instructions in a clear, easy-to-read, step-by-step format. Make sure to include stitch counts at the end of each row or round. Put yourself in the shoes of someone using your pattern. Are the instructions easy to follow? Is anything unclear?
Use Standard Abbreviations
Use common crochet abbreviations in your pattern to ensure clarity. Do not make up your own abbreviations.
Include photos, diagrams, and/or charts. Visual aids can show exactly how to do each step without any confusion. This makes your pattern easier to understand, so others can crochet your project correctly.
Carefully review your pattern for typos, grammar, and clarity. Once you have looked it over several times, it is also a good idea to have someone else proofread it too.
Include a Table of Contents
If your pattern is long, organise the content with a table of contents for easy navigation. This will let users find things quickly.
Crochet pattern making is a skill that takes time to develop. Do not rush or be discouraged by initial challenges. Instead, keep practising and have fun.
The more you practice, the better you will get. Soon, you will be able to make all kinds of awesome crochet projects.
Frogging is part of the creative process. Frogging means unraveling or taking apart your crochet work when something is not right. Sometimes, mistakes happen. Or maybe you want to change something.
Frogging is perfectly acceptable, and it will help you make corrections and improve your design. So do not worry if you have to frog your crochet work. It will make your project even better.
Frequently Asked Questions about Crochet Pattern Making
Do I need to be an expert crocheter to create crochet patterns?
No, you do not need to be an expert crocheter to create crochet patterns. However, you must be proficient in basic stitches, reading patterns, and understanding how different yarns and hook sizes work together.
What is a gauge swatch, and why is it important in crochet pattern making?
A gauge swatch is a small sample of fabric you make before starting a larger project. It helps you measure how many stitches and rows you create in a specific area. Gauge swatches are essential in crochet pattern making.
Is there software that can help me create crochet patterns?
There is software available that can assist you in crochet pattern making. While there is no specific software designed exclusively for crochet pattern making, you can use software to create charts and organise your ideas.
Can I sell or share a crochet pattern I designed?
Yes, you can sell or share a crochet pattern that you designed. Many crochet designers sell their patterns online through websites like Etsy and Ravelry. You can also share your patterns for free on your personal website or pattern sharing sites.
How can I promote my crochet patterns?
To promote your crochet patterns, you can use websites like Facebook and Instagram. You can also make your own website where you can share your patterns and talk about crochet.
Do I need to have my crochet patterns tested?
Yes, it is a good idea to have your crochet patterns tested before you share or sell them. Testing helps make sure your patterns are easy to understand and free from mistakes.
Can I sell finished items made from my own crochet patterns?
Yes, you can sell finished items that you have made from your own crochet patterns. It can be a great way to generate extra income from your hobby.
Crochet pattern making is a fun way to turn your ideas into useful items and fun gifts.
Ready to make crochet patterns? When you are done share your experience on our Facebook Page.
Learning how to make crochet patterns is a fun way to show off your crochet skills. You can make cozy blankets, cute animals, potholders, pillows, or whatever you can think of. Just remember, the more you practice, the better you will get at crochet pattern making.