We all love babies, Am I right? (Insert giggling eyes). They are so cute and adorable without even having them wrapped with expensive clothing. Yes! They can effortlessly look good with this crochet bunny hat pattern.
Are you excited for the holiday season?
Lots of gatherings?
Need a new yet simple outfit on the go for your little ones?
Well, this cute crochet baby bunny hat is perfect for your little boss.
Find out more about this cute crochet baby bunny hat in this article. You can create your own masterpiece with this free pattern.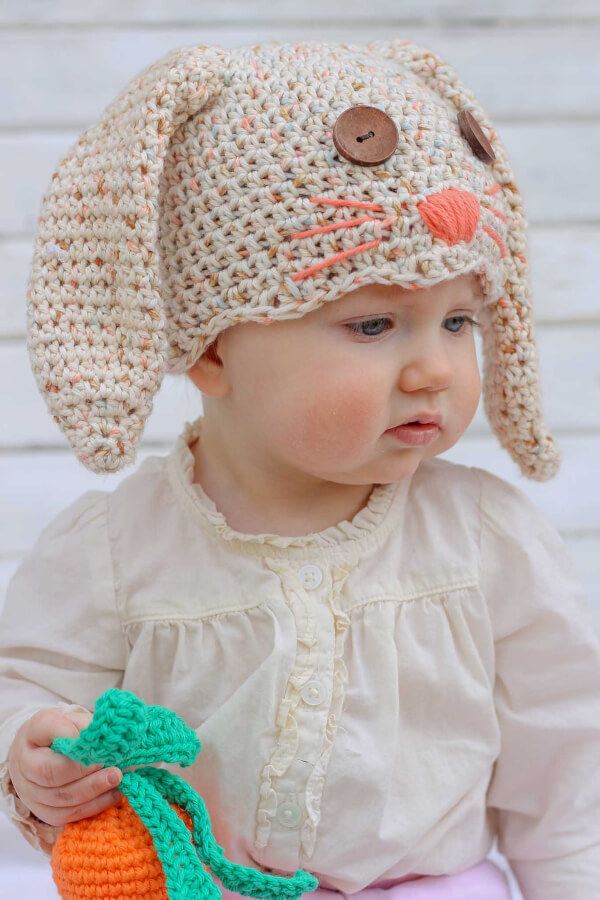 About the pattern
Jess of @MakeandDoCrew designed this cute bunny hat pattern. The hat can be made depending on your choice. It can be either made with face details or not.
If you want a simpler look, it still looks so cute even without extra designs. But, if you love adding more designs like face details or anything you want, it is entirely up to you! It is your masterpiece.
This crochet bunny hat is perfect for new-born babies and toddlers. It will not take you long to make a crochet baby bunny hat from this pattern because the free crochet bunny hat pattern is complete with all the step-by-step instructions.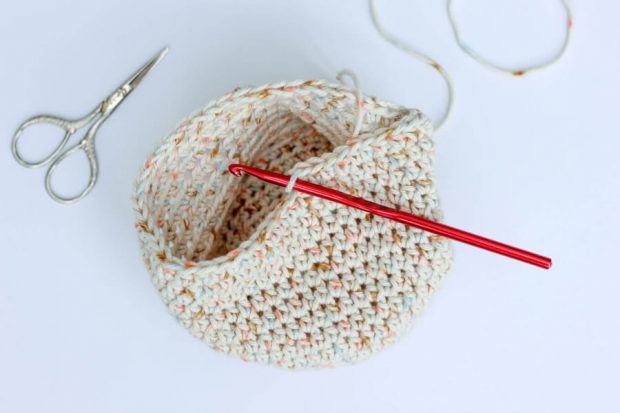 About the yarn
The yarn used in this bunny hat pattern is "I Love This Cotton" from Hobby Lobby. Your baby will look so clean and neat with the Spunk color.
"I Love This Cotton" yarn is only available in Hobby Lobby. Just visit their site and order the yarn there. Oh! You might bump with a special price offer out there, so see it for yourself.
The yarn works perfectly with this crochet bunny hat pattern!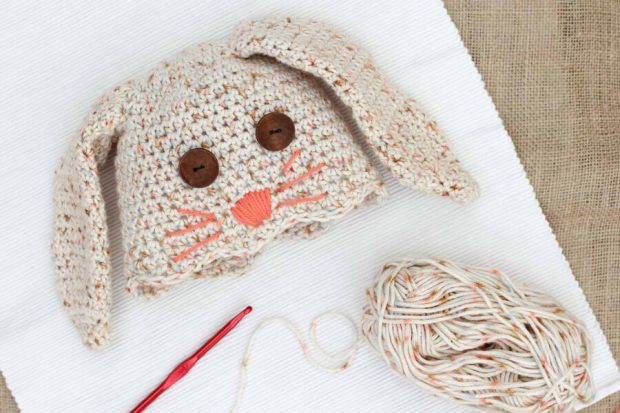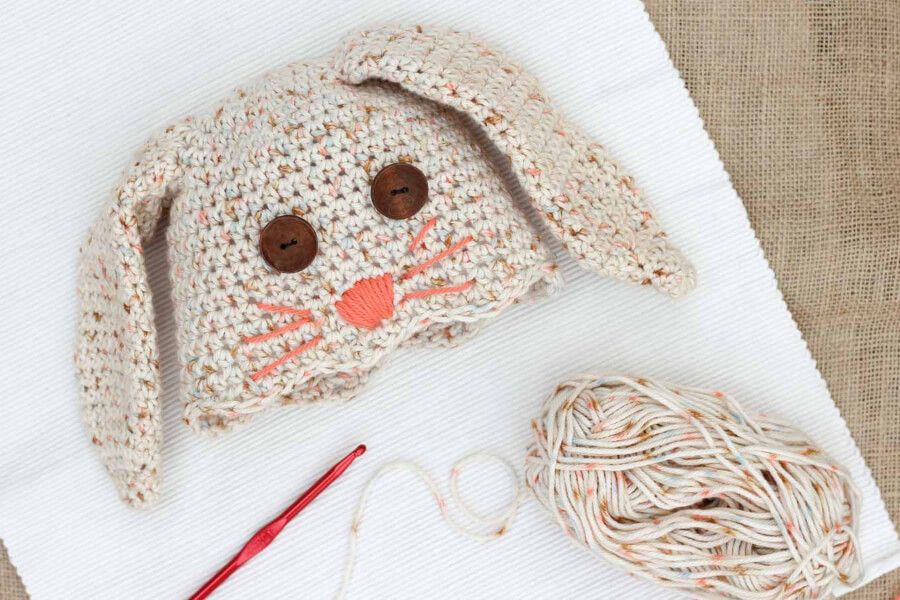 ABOUT CROCHET BUNNY HAT PATTERN
This bunny hat pattern comes for free! You just need to visit and feel free to follow the step-by-step instruction to come up with a wonderful cutie hat for your little one.
The materials are can be easily found available via online or through shops. You can create a new crochet hat from basic stitches of a half double crochet (hdc), half double crochet decrease (hdc-dec) and a chain.
Skill level
Beginner
Gauge
2" = 7 stitches
MATERIALS NEEDED
1 skein "I Love This Cotton" (from Hobby Lobby) – color: Spunky
size I/9 crochet hook
(2) 1" wooden buttons for eyes
small amount of accent color yarn for nose and whiskers
tapestry needle
sewing needle and thread (to attach button eyes)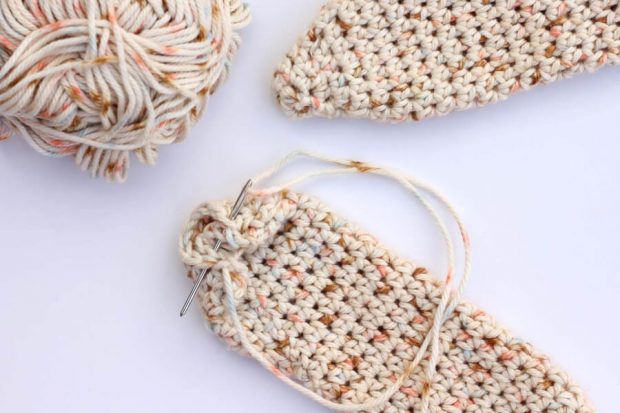 Finishing Size
Size for new born babies. If you wish to make larger crochet bunny hat for your pre-schoolers, pattern is also available for free in their website.
How to work on with stitches
For each part of the hat ( head and bunny ears), there is a corresponding steps and stitches applicable. You just need to follow the simple steps provided in the free guide.
This pattern is perfect for beginners, especially for parents. It is a great way to practice and hone your stitching skills.
Not just that, you'll also love seeing your baby showcase his/her cuteness with your piece.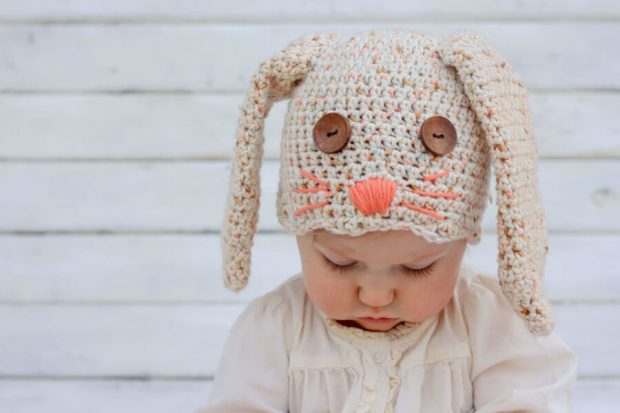 Want to create this crochet bunny hat? Download the free crochet bunny hat pattern now!
Now hook up this crochet bunny hat for your precious little one!
When you're done, share your finished product on our Facebook Page. We'd love to see them.
Most importantly , don't forget to tag Jess on Instagram when posting your crochet hat's photos. She'll definitely love it!
Pair this crochet bunny hat pattern with our Crochet Baby Sweater Patterns and Crochet Baby Boots Patterns. And also, here's more Crochet Bunny Patterns you might wanna try.
We know for sure that this crochet bunny hat will definitely look good for your little one.