I must admit that my favorite projects are the practical ones. There's a great deal of satisfaction in regularly using something you made yourself that really solves a problem or serves a purpose. But there's no reason practical can't also be pretty! If you, too, need more storage to fill with goodies, keys, and small treasures, or want to make beautiful catch-all areas for your stuff just like myself, these crochet bowl patterns can come in handy.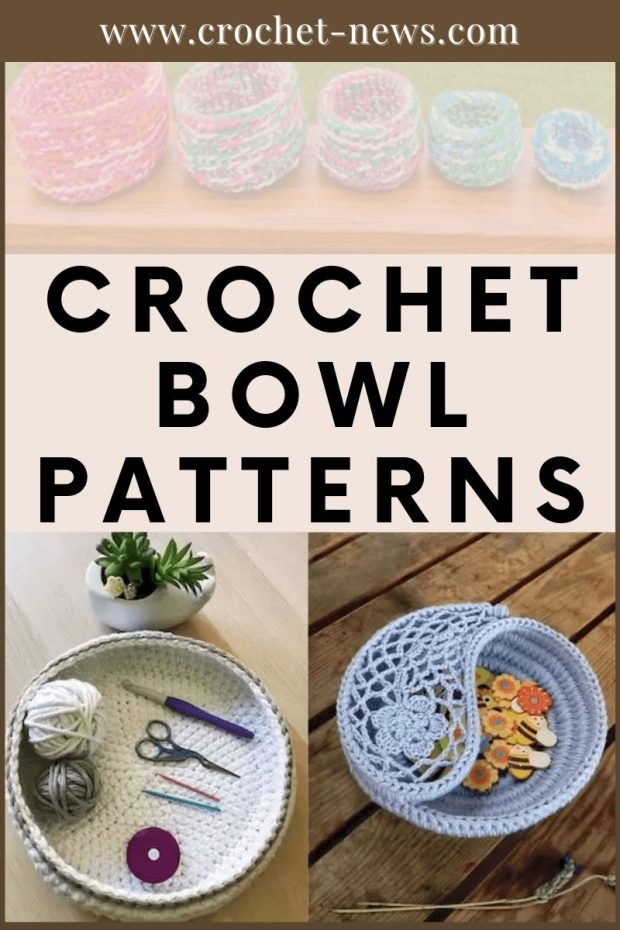 Crocheted bowls have a myriad of uses around the home, especially since you can vary the size of them by choosing different weight yarns. Of course, you can make them in any colors you like to match your decor. This collection of crochet bowl patterns offers a variety of uses, stitches, techniques, and styles to make bowl-making fun!

1. Bella Crochet Bowl Pattern by Stitching Together
Sometimes you just need something cute to corral random items. Enter the Bella Crochet Bowl! Made with 100% Bulky weight cotton yarn, it is quick, easy, and sturdy! Use it on your coffee table to keep track of remotes or on a side table to contain your yarn and hooks.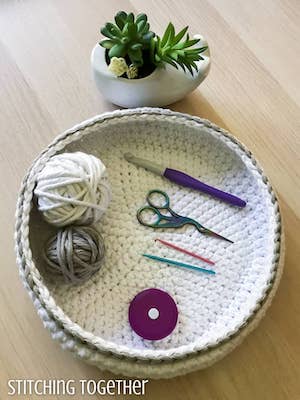 Get the Pattern here

2. Crochet Color Blocked Bowl Pattern by Mid Knits
This multifunctional color blocked bowl is crocheted using brightly colored cotton yarn making it useful and washable. The oblong shape allows you to fold the sturdy fabric in numerous ways to create a reversible bowl, basket or tray.

You can unfold it and refold it based on your needs and it is the perfect size to be used to hold crochet projects, fruit, bread, or even as a super useful catchall. These written instructions will make working the colorwork a breeze.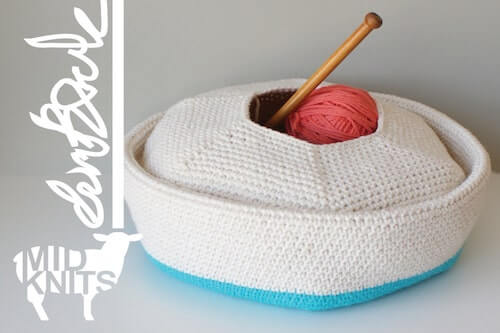 Get the Pattern by Mid Knits here

3. Crochet Nesting Bowls Pattern by Stitches N Scraps
Use up some scraps and get organized at the same time! Crochet nesting bowls are a fun way to store small things like keys, change, buttons, or even stitch markers. With 5 bowls in the set, there's a perfect size for all of it.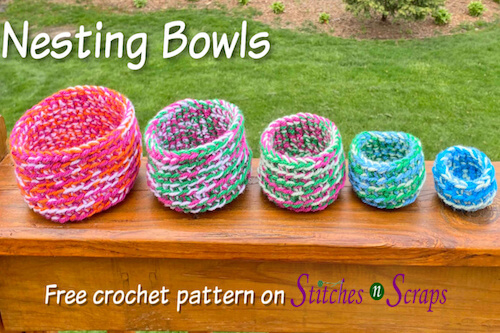 Get the Pattern here

4. Crochet Felted Bowl Pattern by Crochet Spot Patterns
Felted bowls make neat home decorative pieces! Use them to store items as you see fit. You can even use them as bowl cozies to prevent a hot or cold bowl from irritating your hands. Since this pattern contains 5 different sizes, there is a size that will be perfect for your needs. This is also a great pattern for beginners to learn about felting.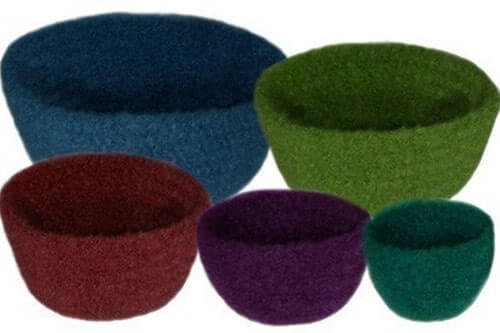 Get the Pattern by Crochet Spot Patterns here

5. Crochet Lace Edged Bowls Pattern by Little Conkers
Practical and with a romantic look, these little bowls will have myriad of uses in your home: keys by the front door, cotton buds in the bathroom, rings in the bedroom. Making your own means you can tailor them to your décor and colour scheme.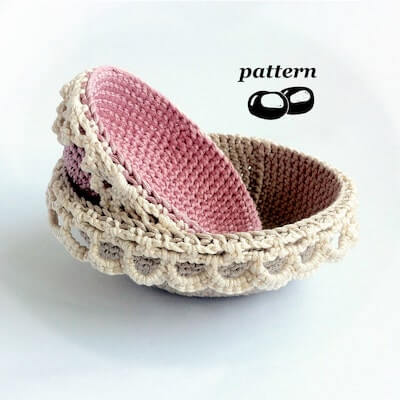 Get the Pattern by Little Conkers here

6. Convertible Vegetable Free Crochet Bowl Pattern by Cyrstalized Designs
If you love gardening, create a garden bowl that is easy enough to fold up and store, large enough to hold a good picking, and easy enough to use even for children.

When you're in the garden, the last thing you want to worry about is what you're putting your produce in. This convertible basket is the perfect bowl that turns into a bag when you're done picking. The open mesh top keeps veggies fresh when the bag is closed!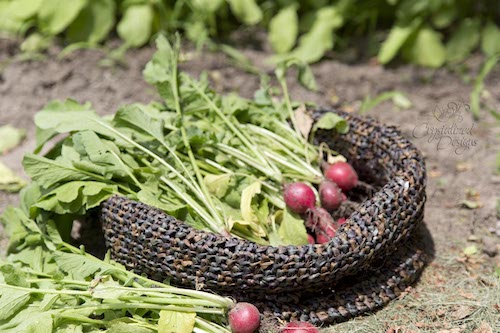 Get the Pattern here

7. Crochet Frankenstein Candy Bowl Pattern by A Crocheted Simplicity
This fun Frankenstein Candy Bowl was designed to add a little fun to your Halloween decor & Trick-or-Treating.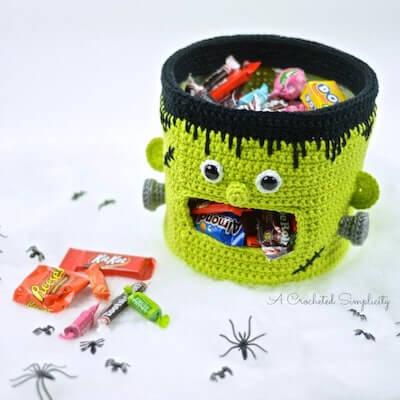 Get the Pattern by A Crocheted Simplicity here

8. Yarn Bowl Crochet Pattern by The Cosy Castle
Stop your yarn rolling around on the floor with this handy yarn bowl. It works best if yarn is pulled out from center of skein. This bowl can be placed on the floor while you work and keeps your yarn clean, tidy and tangle free.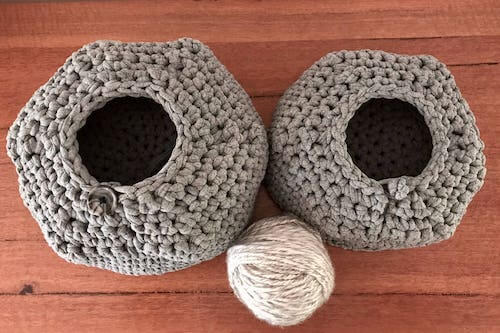 Get the Pattern by The Cosy Castle here

9. Yin Yang Jewelry Bowl Crochet Pattern by Goolgool
Here's a decorative every purpose storage bowl, perfect for tiny objects such as jewelry, keys, and other treasures. Its unique design makes it the perfect gift for every occasion.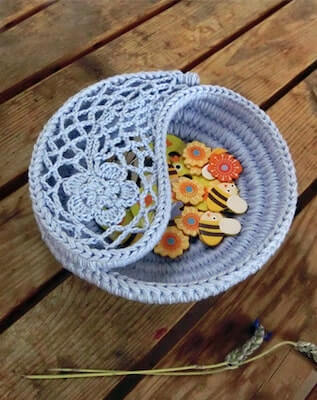 Get the Pattern by Goolgool here

10. African Flower Bowl Crochet Pattern by Jo's Crocheteria
The beautiful thing about the African Flowers, on which this pattern is based, is that you can use any yarn you want. The bigger yarn you choose, the bigger your finished item will be! Play around with different colors and yarns and get your own unique bowl!
Here's more African Flower Crochet Patterns.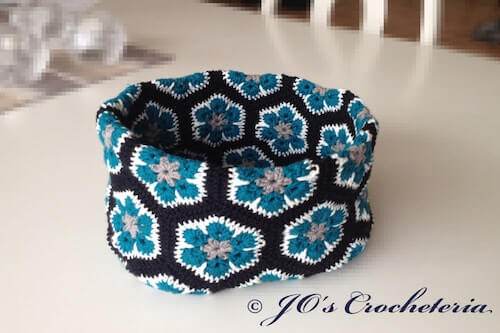 Get the Pattern by Jo's Crocheteria here

11. Crochet Flower Nesting Bowls Pattern by Crystalized Design
Love flowers? Create these fun little nesting bowls using this quick and easy crochet pattern! Create a poinsettia, sunflower, or a flower of any other color. This project is great for stash busting, gifting, or to add a little crochet in any room!
More of Crochet Sunflower Patterns here.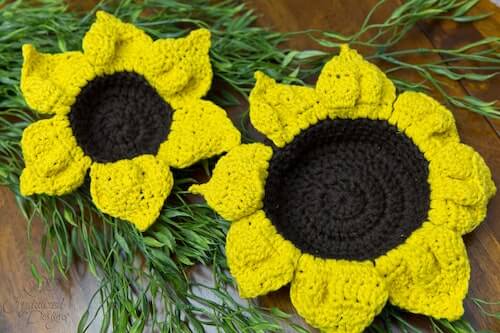 Get the Pattern here

12. Norah Bowl Crochet Pattern by Kristin Omdahl
This bowl is a gorgeous home decor accessory. Fill it or leave it empty; either way, it is a stunning work of art. The large square motifs are joined as you go to create a square bowl. The mini motifs fill in the holes between the large motifs to create a cohesive fabric. The unique join as you go technique for the mini motifs is a great crochet skill to add to your repertoire!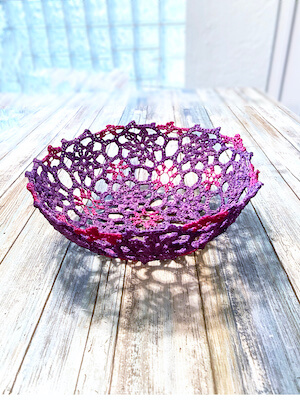 Get the Pattern here
WHICH OF THESE CROCHET BOWL PATTERNS ARE YOUR FAVORITES? WHICH COLORS WILL YOU USE TO MAKE YOURS?
Don't forget to share pictures of anything you make from the patterns we share on our Facebook Page. It makes me excited to see what you create!

I'm a huge fan of simple crochet projects! I like to feel like I've accomplished something cute in an hour or so. These are some of my favorites:
Make a bunch of these crochet bowl patterns. They are quick and fun projects to make today!