What Is The Fastest Crochet Stitch will compare and contrast the different stitches and factors that will make a stitch the fastest one to make.
There is a wide variety of crochet stitches – from basic stitches such as chain and slip stitches to even more complex and advanced types of stitches like loops stitches.

Which do you think is the fastest stitch to crochet? Does it vary mainly on the skills and experiences of the person crocheting? Or is there a definitive stitch that surpasses all stitches?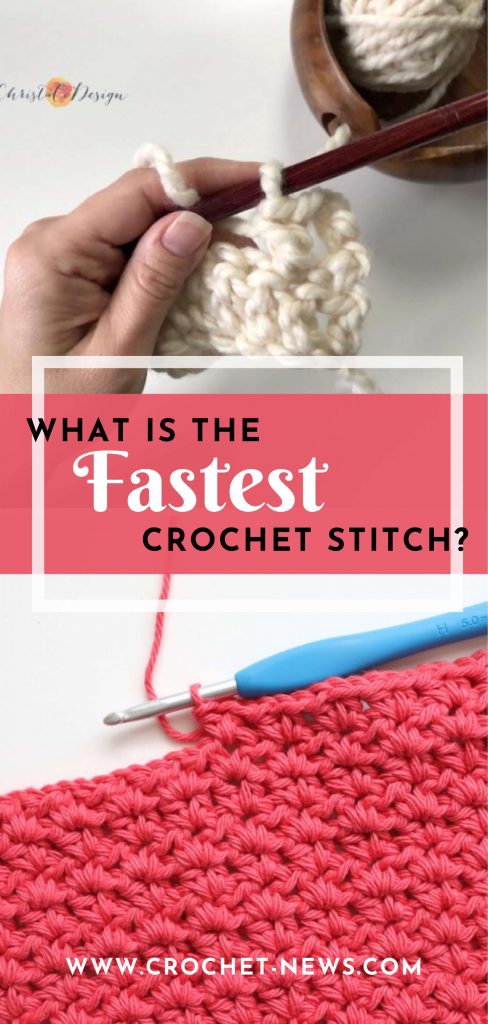 Muscle memory
Most people agree that the fastest stitch in crocheting is the one that you're currently working on or using in a project. Because, over time, you get used to working with the specific stitch over and over.
Taller stitches
Some also said that the taller stitches like double and treble crochet are faster. One stitch of them is equal to 2-3 stitches of single crochets.
Fewer YO
Another group adds that those with fewer yarn overs are the quickest.
Based on a survey made by AllFreeCrochet on Facebook, the answer to this question became a little complicated. There is a wide array of answers to this topic. Here are some of the replies that they've gathered: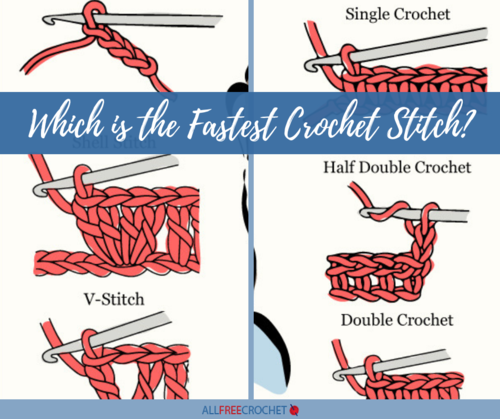 What Is The Fastest Crochet Stitch?
TOP FASTEST CROCHET STITCHES
Double Crochet Stitch
Tadah! Double crochet stitch (DC) championed as the fastest, based on the number of counted votes. Definitely the crowd's favorite!

DC stitch is easy to learn and once you get the hang of it, you can follow a nice and easy rhythm while doing it. It is because of the number of yarn overs and loops to pull.
As the creme de la creme, here are some of its best points according to voters:
Best stitch based on muscle memory
Retains consistent tension in all types and thickness of yarn
Combines with other stitches easily
Learn how to double crochet stitch (US) or treble crochet stitch (UK).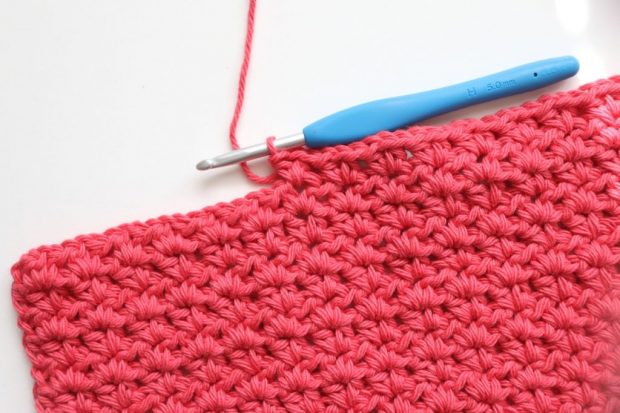 2. Half Double Crochet Stitch
Ranked second is the half double crochet stitch (HDC). This one is made almost exactly like the double crochet just less the yarnovers and pull-throughs.

HDC is also taller than the single stitch which makes it quicker for you to make rows. Your stitches are even more compact and appear to be tighter and snugger because half double crochet stitches are a little shorter than the double crochet ones.
Creates a tighter fabric
Difference in texture
Looks great with variegated yarns
Learn how to half double crochet.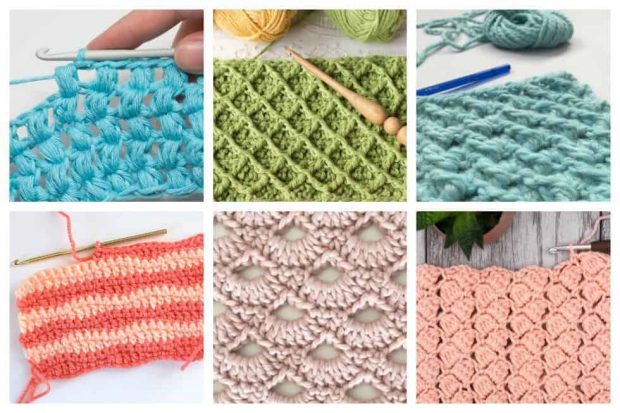 OVERALL RESULT OF THE SURVEY
The quickest stitch and what many people agreed on is that the more you work on a particular stitch, the faster you can do it. It varies upon each person. Some can do a lot faster in double crochet stitches while some can make shell stitches even faster.

If you enjoy and love what you do, no matter how difficult the stitches are, I bet that that will be your fastest crochet stitch! Now go to your happy place, ready your yarn and needles, and start making your favorite stitch!