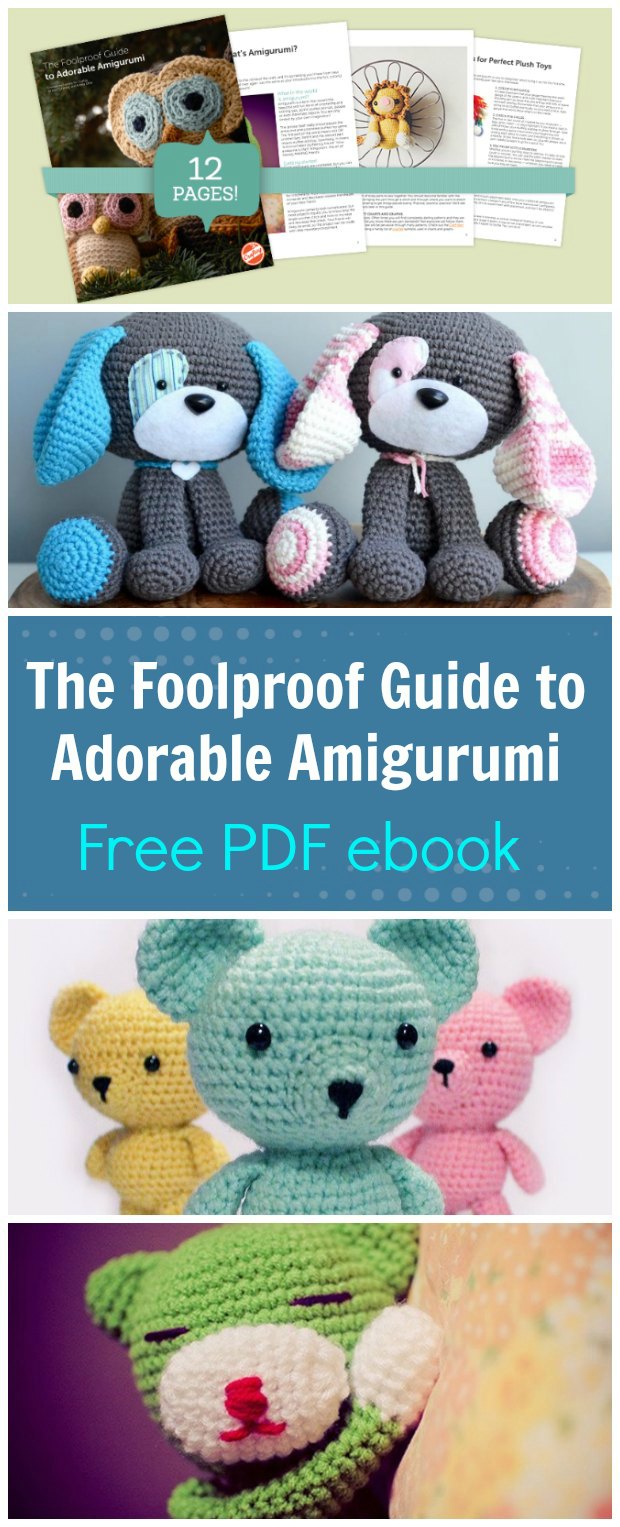 Amigurumi Books for Beginners
Adorable amigurumi is everywhere. It is the cutest things that you stitch. Amigurumi is a term that covers the beautiful and fun trend of crocheting and knitting (yes, both!) stuffed animals, people or even inanimate objects.

The phrase itself really encompasses the entire knit and crocheted stuffed toy genre. The first part of the word means knit or crochet and the second part means stuffed doll/toy.

Essentially, it means "knit/ crocheted stuffed toy friend!" How awesome is that? Amigurumi: the art of literally MAKING friends.
Guide Details
You know those cute crocheted critters you see in your favorite magazines? You can make them too! Download The Foolproof Guide to Adorable Amigurumi and you'll get the twelve page guide free.
Packed with tips, tricks and techniques for easy amigurumi. In this FREE guide, two trusted experts walk you through planning, selecting materials, sewing and more!
What will I learn?
What exactly is amigurumi?
The techniques you need to get started
Pointers for choosing the right materials
Tips for how to stuff long thin shapes easily and evenly
Tips for assembling your amigurumi with the minimum of effort and joins
Six must-have tricks for perfectly plush toys
What makes these guides so great?
FREE
Instantly downloadable
Printable
Reference anytime, anywhere, forever
Written by experts
Concise, easy to read and perfect for beginners as well as those looking to increase their skills
Don't forget to check our Color Crochet Pooling Tutorial and Free Crochet Patterns for Beginners Downloadable PDF
Check out our Round-Up of These Awesome Amigurumi Patterns
Amigurumi unicorn
Frog amigurumi
Baby Yoda patterns
Amigurumi owl