If you have a passionate rooster lover in your life(yourself included!), then you know that love goes way beyond a backyard hobby. So the next time you're searching for just the right gift, look no further than these crochet rooster patterns.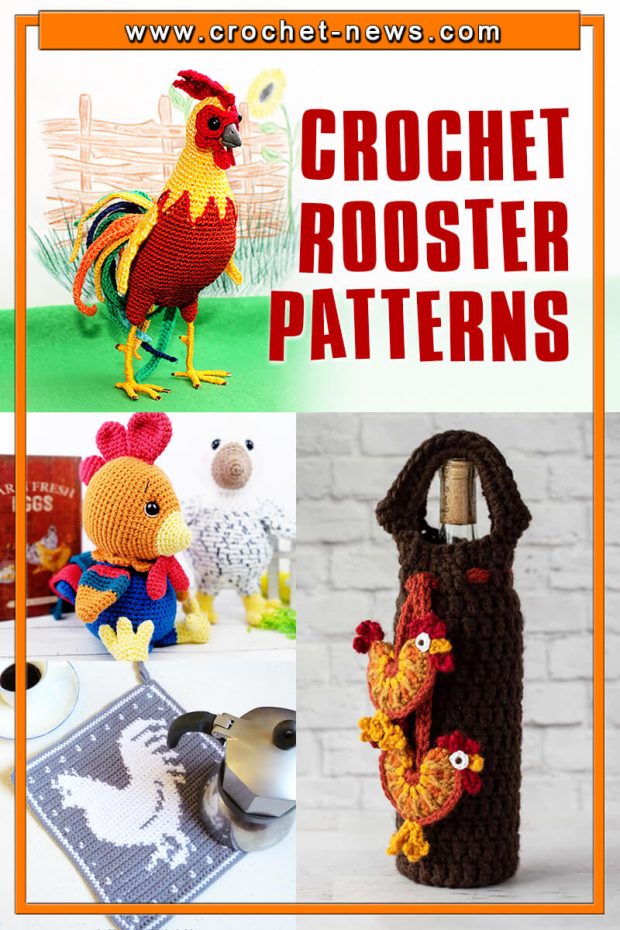 These fun rooster-themed finds make the perfect gifts for Christmas or for birthdays, or better yet, just as a thoughtful just-because.
From kitchen decor to adorable rooster softies — we'd love them all, and so will the rooster-loving people in your life!

1. Wine Bottle Holder Free Crochet Rooster Pattern by Crochet 365 Knit Too
A little bit of love. A whole lotta fun. And a good time. This crochet rooster wine bottle holder delivers! Crochet this cute bit of fun in one evening. We won't tell if you keep it for yourself!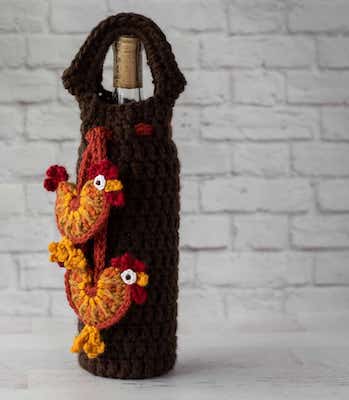 Get the Pattern here

2. Luchano, The Amigurumi Rooster Crochet Pattern by Crochet Fantasy Toys
Work up Luchano, the rooster to add some easy farm friends to your decor. He will be about 17cm tall when finished.
This amigurumi rooster pattern is easy to make as it only requires very basic crochet stitches and amigurumi techniques.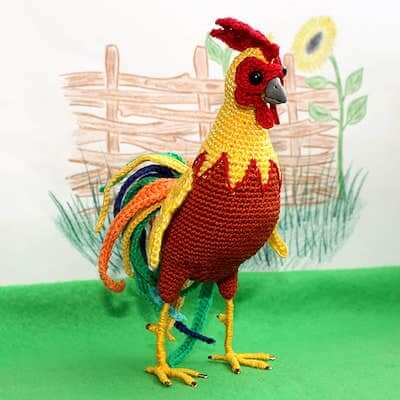 Get the Pattern by Crochet Fantasy Toys here

3. Crochet Heart Rooster Applique Pattern by Golden Lucy Crafts
This Rooster is a fun bird and this cute heart-shaped Rooster applique will be perfect for any farm theme kid's embellishment – blankets, hats, or scarfs! You can also frame it and make a cute crochet wall art!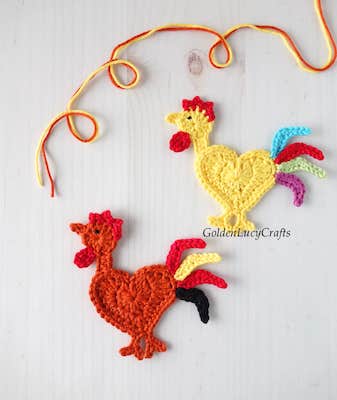 Get the Pattern here

4. Free Crochet Rooster Pattern by Storyland Amis
Meet Cooper, the cutest (and certainly the most huggable), amigurumi rooster in the coop! Cooper is a little bit shy, but in spite of that, he still loves to spend time with his friends. (That means you!)
Get the Pattern here

5. Chinese New Year Rooster Crochet Pattern by All About Ami
Crochet your own adorably fuzzy Rooster using this crochet pattern. This rooster crochet pattern contains clearly explained instructions and pictures to help you crochet these roosters with different personalities depending on their eye configuration and placement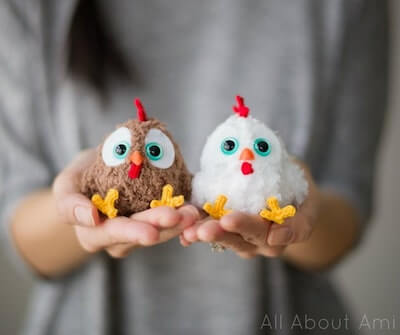 Get the Pattern by All About Ami here

6. Frank, The Amigurumi Rooster Crochet Pattern by Erin Sculls Toy Store
This cocky but cute looking rooster will be approximately 14″ tall when completed and free standing on his big yellow feet. Sure you will have fun making him!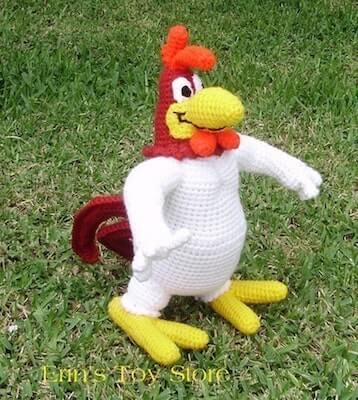 Get the Pattern by Erin Sculls Toy Store here

7. Free Crochet Rooster Pattern by Karens Variety
Additionally, here is a more traditional rooster applique crochet pattern. Indeed this one will be a great applique, but also equally well it can form a part of a more elaborate lacework project.

Crochet this rooster to use as a decorative applique on linens or clothing. Not a pattern for beginners but a very detailed crochet piece.
Get the Pattern here

8. Rooster Hat Crochet Pattern by Dragonbird Creations
Be the cutest one in the roost with a Crocheted Rooster Hat! Featuring long yellow legs and red wattles, this fun novelty hat will show off your birdbrained sense of humor.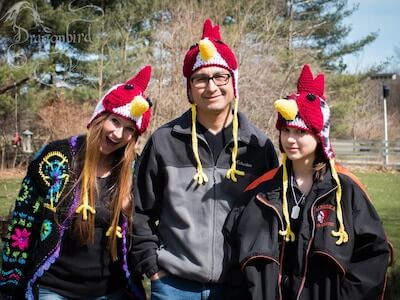 Get the Pattern by Dragonbird Creations here

9. Crochet Rooster Potholder Pattern by Raffamusa Designs
This Crochet Rooster Potholder is a beautiful and practical potholder designed in tapestry crochet. The advantage of tapestry crochet is that it creates a solid and compact fabric without any holes.
So, besides being decorative, this potholder is also very functional in the kitchen
Spruce up your kitchen more with these crochet potholders.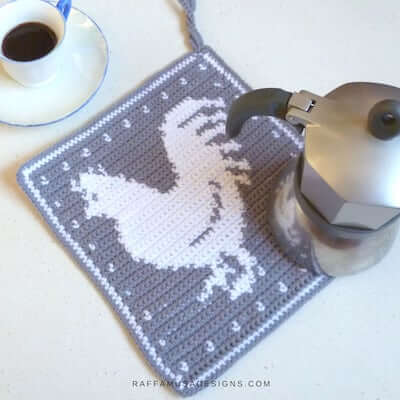 Get the Pattern by Raffamusa Designs here

10. Crochet Amigurumi Rooster Pattern by Sweet Oddity Art
Hatch this fun project as a festive Easter décor piece, or an adorable toy. Either way, your Crochet Rooster Amigurumi happily obliges when you complete it in your favorite colors.

They measure 12″(30 cm) tall from bottom of foot to top of head when using a D hook.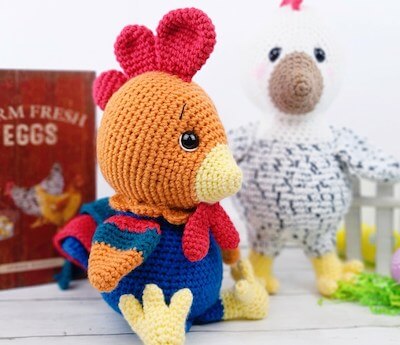 Get the Pattern by Sweet Oddity Art here
WE HOPE YOU'VE ENJOYED THIS FUN ROUNDUP OF CROCHET ROOSTER PATTERNS!
We can't wait to see your very own feathery friends. Please share a pic of your finished crochet roosters on our Facebook Page. We'd love to see how they turned out!

Crochet your own farm with our collection of patterns for Crochet Donkey Patterns, Crochet Goat Patterns, Crochet Cow Patterns, Crochet Duck Patterns, Crochet Horse Patterns, Crochet Swan Patterns and more!

For now, let's get our hands busy with these super cute crochet rooster patterns!