When ladybug season arrives (spring and summer), celebrate this little garden critter with these 10 Amigurumi Ladybug Patterns that you will love!
There's just something about ladybugs that really captures our imagination.
Perhaps it's their vivid red and black patterns, or maybe it's how harmless they are.
Whether you make something to leave in your garden, something for your kids to play with, or something that you can use and wear, there's no better way to welcome the months of warmer weather than by filling your house with the read and black patterns of this adorable critter!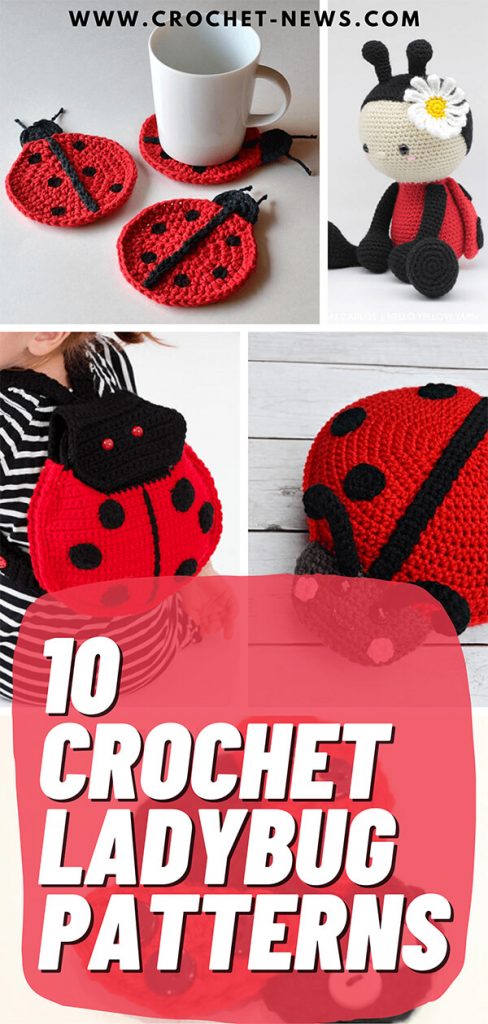 1. Amigurumi Ladybug Pattern by Susan Yeates
This crochet ladybug pattern free amigurumi is super cute, spring is on the way! Here's a cute little amigurumi ladybird named Spot, by Susan Yeates.
This lovely little mini-beasty has been named Spot for obvious reasons!
The downloadable PDF pattern includes a colour PDF with a list of the exact materials and tools required, full step by step instructions (UK terms) and colour photos too!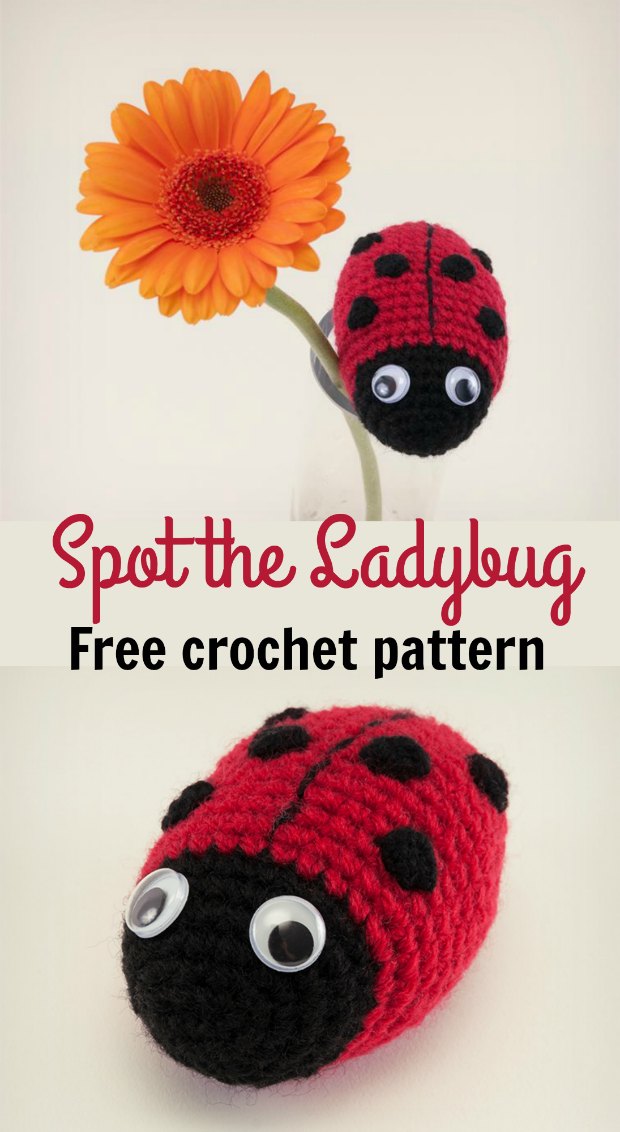 This spotty crochet ladybird pattern is a two-colour variation on the simple sphere. The body is constructed in a single piece but slightly flatter than a sphere to mimic the shape of the insect.
The spots are crocheted separately using thinner yarn and sewn onto the top of the wings.
Ideal beginner amigurumi crochet ladybug pattern to try.
Crochet Ladybug Amigurumi Pattern Materials
Red and Black DK yarn
A thinner black yarn than a DK such as 4ply
3.5mm and 2.5mm crochet hooks
Darning needle
Get The Pattern By Susan Yeates Here

2. Crochet Ladybug Blanket Pattern by Color And Shape Design
This Crochet Ladybug Blanket Pattern is easy to complete. The blanket when finished reads, "ladybug, ladybug, fly away home".
The entire blanket requires only three crochet stitches – chain stitch, single crochet, and the popcorn stitch, and can be customized to your own color choices.
A perfect gift for the ladybug lovers in your life!