This Casual Crochet Crossbody Bag Pattern is made with an aesthetic knitting pattern which is modern and visually pleasing.
It will surely be a perfect accessory that will complete any style in any occasion!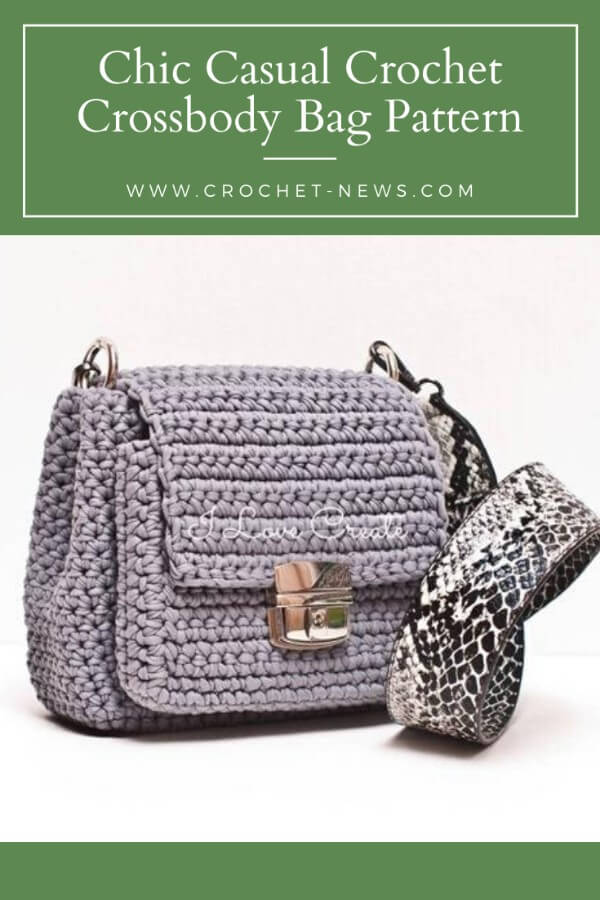 Are you tired of your outdated and old-looking big bags and want something practical with a stylish look? Well, this cross-body bag will surely embody the charm of its wearer.

Handbags for women are considered a fashion statement that can either make or break your style.
The kind of pattern that this Chic Casual Crochet Sling Bag Pattern has, leaves the wearer a sassy and chic vibe as it looks delicate without being lacy.
This can also come in a variety of sizes and colors of your choice. Aside from that fact, it is also lovely and can be entirely hands-free thanks to the strap!

This Chic Casual Crochet Crossbody Bag Pattern is a great present for birthday,s anniversaries, holidays or just for an ordinary day for your mother, sister, girlfriend, wife, friend or maybe just for yourself.

CHIC CASUAL STYLING
In times where you just want to blend in the background, use a top or a dress the same color as your bag. Pair it with a pair of flats or boots for a more laid-back look. Now, you can appear conservative and subtle while wearing this Chic Casual Crossbody Bag Crochet Pattern!

ABOUT THE CROSSBODY CROCHET BAG PATTERN
The Chic Casual Crochet Crossbody Bag Pattern will come in a pdf format, instructions will be in English, and crochet terms will be written in US terms. The best thing about this pattern is that it comes with a detailed video that even beginners can cope with!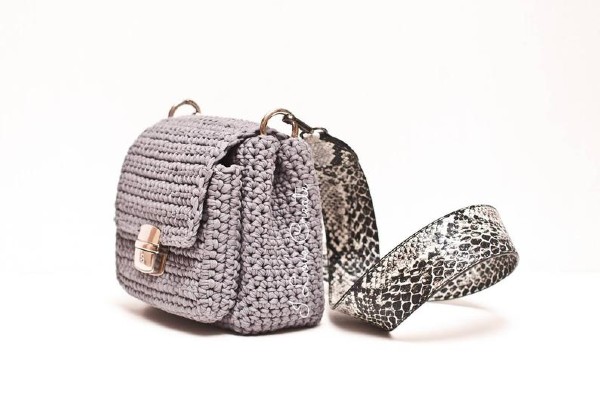 SLING BAG CROCHET PATTERN VIDEO TUTORIAL
How to crochet a bag
How to sew a pocket
How to install the lock
How to cut out the lining for the base of the bag and for the pocket

CROCHET MATERIALS
2 skeins of t-shirt yarn 5-7mm/0.2-0.3" (or 150 m/275")
a closure or a button
2 snap rings
a piece of chain (or a strap) for this bag (of the size: 23 cm * 19 cm * 13 cm)
a crochet hook (5-5.5-6 mm)
t-shirt yarn

SIZE OF THE CROCHET CROSSBODY BAG
The size of the finished bag will depend on the thickness of the yarn used and the crocheting density.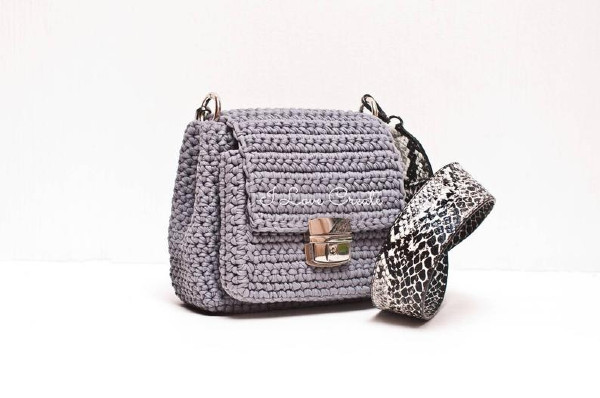 You don't need to be a proficient crocheter to make this wonderful bag, even if you are a beginner you can ace it for sure! The time for crocheting this bag only lasts between to 2 to 3 days. This bag will be surely a perfect accessory for any of your occasions or just for your everyday use.

So what are you waiting for? Grab your crochet hooks and yarn and start doing this Chic Casual Crochet Crossbody Bag Pattern!