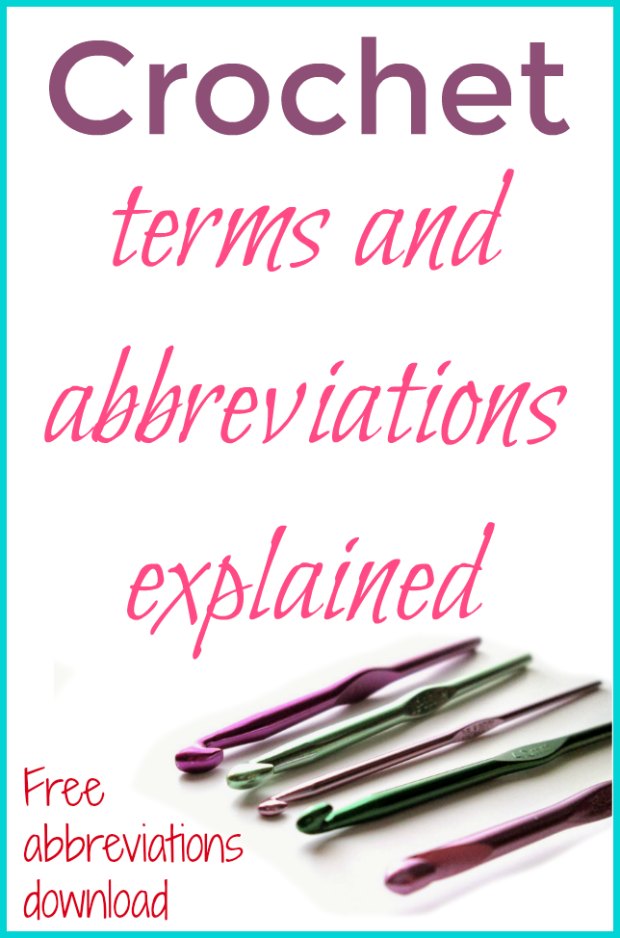 Crochet Abbreviations Explained
Crochet abbreviations available in a neat table of crochet terms and abbreviations to refer to?
We have a cool download for you to keep on your computer, tablet or phone today. Or print it and keep it with your crochet tools and patterns. Or stick it to the wall next to your favorite crochet chair.
If you are fairly new to crochet or planning to start a crochet business, you might need to refer to this often, because when you start out, crochet terms and abbreviations can be difficult to both understand and remember.
In the download, you'll find all the usual and common crochet terms that a beginner would need to know, along with a few more advanced stitches so that you'll never need to look up something in future when your crochet skills grow.
There are also a few blank spaces left where you can include any terms you see that aren't familiar to you, or that are unique to a pattern you are working on.
Also see: How to Understand Crochet Thread Sizes and What Frogging Crochet Yarn Means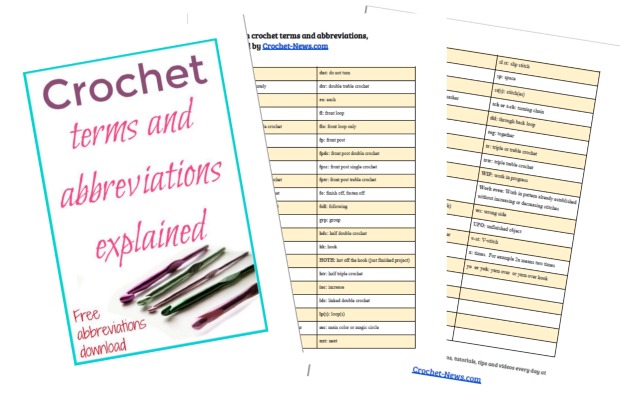 Please do PIN and share this article. We'd love for everyone to be using the Crochet News abbreviations chart. Thank you.