The Cozy Bernat Crochet Pillow Patterns creates a cozy pillowcase for days when all you want to do is just cuddle and feel at home.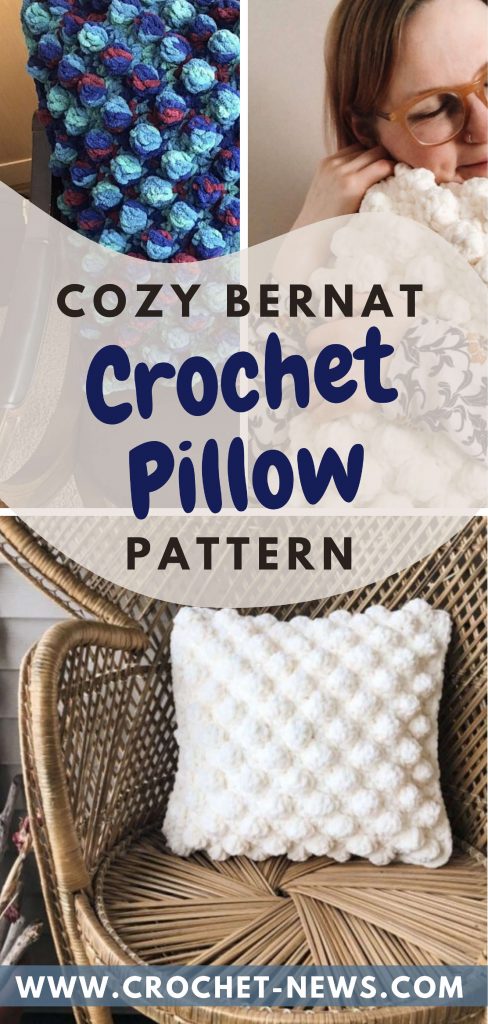 Everyone loves to snuggle. If your darling is not around, a soft pillow can take his place. It will give you almost the same warm-cuddly feeling and feeling of ease.
So now, it is time to decorate your house with the cozy Bernat crochet pillow. It has comfy bobble stitches that can give you a sensation that you are being nestled in loving arms!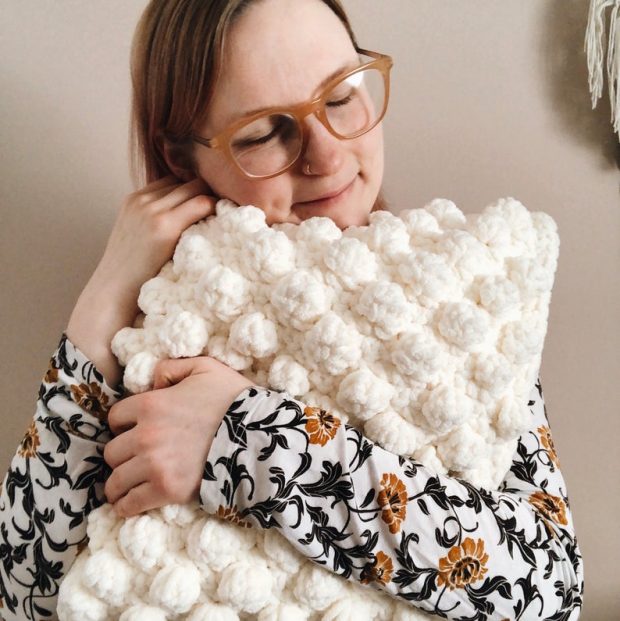 ABOUT THE CROCHET PATTERN
The Bernat crochet pillow pattern is so versatile that it can adapt to any room design. It can make your little kingdom look more warm and cozy. If you are a laid-back person this pattern is a perfect fit as your new crochet project.

This crochet pattern was designed by Candace of HelloWildflowerCo. It contains basic instructions that are very understandable and easy to follow.

The pillow pattern uses US standard crochet terms and is penned in the English language. Crocheted in bobble stitches with a velvety chenille yarn, this pillow has a deep pocket-style back that can house a 14 x 14 inches pillow insert.

BERNAT CROCHET SKILL LEVEL
If you have noticed, patterns are classified in different skill levels. For this pattern, you should be at the intermediate level. This level means that you must be familiar with a variety of techniques in crocheting. You should be knowledgeable with the proper technique in seaming, how to make a bobble stitch, and also the front and back post double crochet.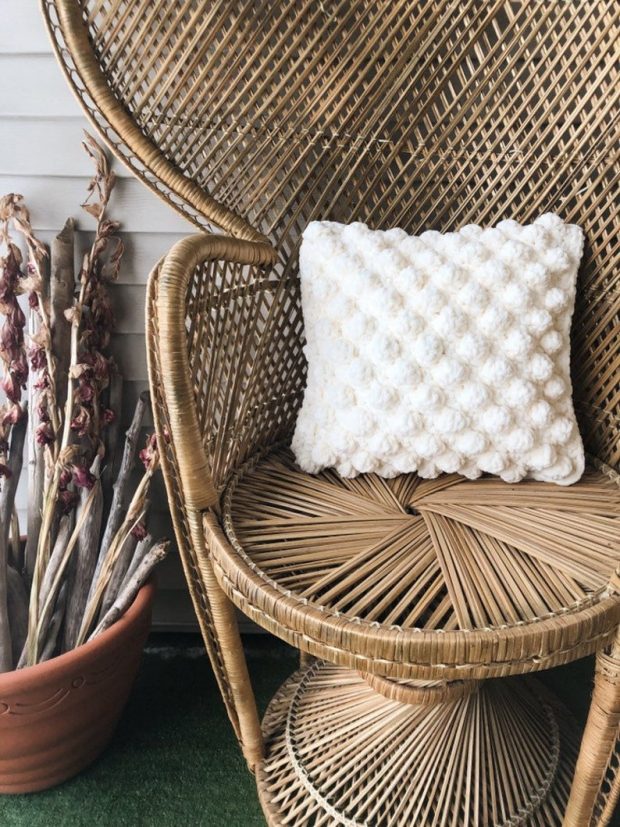 MATERIALS NEEDED FOR THE CROCHET PILLOW PATTERN
YARN – Use two balls or 250 yards of Bernat Blanket yarn in the super bulky category that has a weight of 6. This is basically the reason why our crochet pillow is so chunky!

You can replace it with a different yarn but it should be in the same classification. You also have to make sure to match the gauge. Using the appropriate yarn is very essential in making this kind of pattern. It will either make or break your masterpiece.


HOOK – The best hook size for this pattern is an 8 millimeters and a 9 millimeter one.
PINS or CLIPS – These are used to hold the fabric together in place while sewing (8 pieces).

STITCHES FOR THE BERNAT

WHO CAN COZY IT UP WITH THIS CROCHET PILLOW PATTERN?
Calling all the beautiful ladies out there who wants to start a special craft. This is your chance to challenge yourselves to make something extraordinary this year!

Crocheting a homey-style pillow must be on your list. It stimulates your creativity and imagination. Even though you are not a pro, you can still perform this pattern.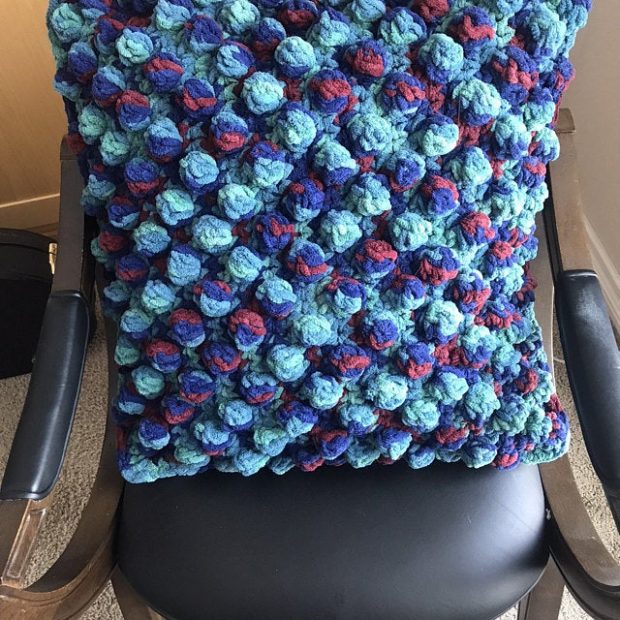 The Cozy Bernat Crochet Patterns is a remarkably unique pillow design that can highlight any portion of your house. Its soft and fluffy feature radiates coziness in a room. Even visitors can notice your comfy and artsy pillow laying on your couch!

The crochet pillow is also good as a present to a friend or a loved one. You can make the pattern from several color variations. If it is meant to be a gift then make it according to the receiver's most-liked shade. For sure they will love it!
Do you want more pillow patterns? See our list of 21 Crochet Heart Pillow Patterns and Chevron Pillow and Blanket Set.

So hurry up, grab your yarn and hook and try this Cozy Bernat Crochet Pillow Pattern. Cultivate your love for crochet that will last a lifetime. Happy crocheting!