Since it's almost summer already, have you planned where you'll be heading next? Why not go somewhere you can walk around and enjoy the view?
Of course you always want to be comfortable whenever you travel, that's why this Boho Crochet Sandals Pattern is perfect for you!
Roam around your new destination without making your feet suffer!
To learn more about how to make this comfy sandals, read through this article!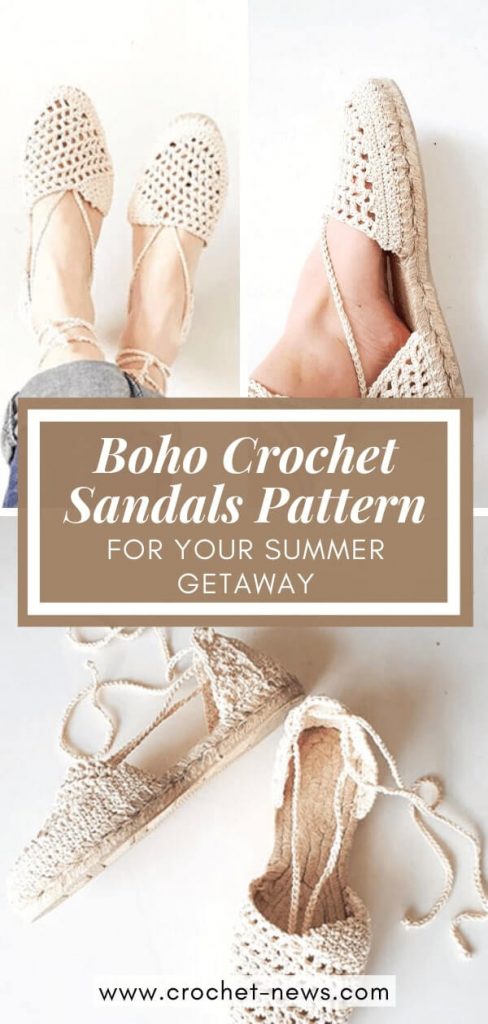 Comfy Crochet Boho Sandals Pattern
Are you excited for summer? Prepare for all the traveling you'll be doing by making this crochet sandals pattern by MakabakaFootwear!
With its boho themed design, it will surely look good with any summer outfit you have prepared. Pair it with your flowy summer dress or a plain short with a cute top!
Walking by the beach or exploring the city sounds like a great summer trip right? But it can also be a pain if you're not using the right shoes!
Well, with these crochet sandals not only will you have a stylish shoes you can use everywhere, you will also have a great time walking around because of how comfortable these sandals are!
About the Yarn
This boho sandals pattern is a little different from other patterns we feature on this site. Instead of using yarns, this pattern recommends using cotton or linen cord.
If you use cotton cord, it is advised to use soft cotton yarn in crocheting the edges so it will be easier to work on the heel part.
These materials are also available in different colors but it would be great to stick with the white or natural colors, just so it will work well with all of your summer outfits.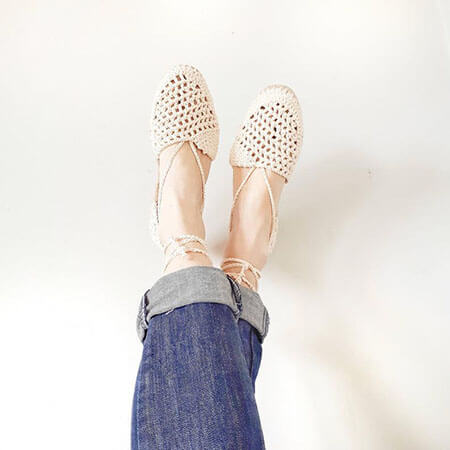 About the Pattern
Are you ready to travel and explore this summer? Have you made your own boho crochet sandals using this pattern?
Although this pattern is targeted to the intermediate crocheters, it has 9 pages with detailed descriptions and pictures included in this pattern. You'll surely be able to follow everything that needs to be done.
To finish these sandals, you also have to purchase the soles. They also included the link to the soles, but here's the link if you want to check it out.
Be comfy and stylish in your next summer vacation with this Boho Crochet Sandals!
Skill Level
Intermediate
Materials Needed
Espadrille soles
Crochet hook 2mm/B1 or 5 steel
Cotton or Linen cord
Cotton Yarn (optional)
Scissors
Tapestry needle
Cotton ribbon (optional)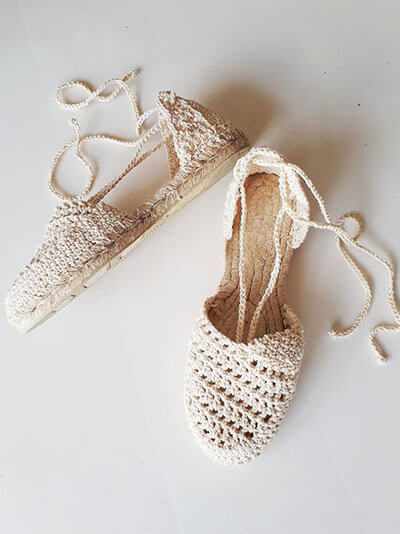 Are you already making a list of your top summer destinations for this year? Don't forget to make this Crochet Sandals Pattern before summer comes!
Are you already feeling the summer vibes? Check out more summer patterns you can make here: Free Coral Reef Necklace Pattern, Crochet Sun hat Pattern, Summer bag Crochet Pattern.
Be summer ready by making this Boho Crochet Sandals Pattern you can use all summer!