With the following 13 Crochet Ears Patterns, you can bring to life perky little ears that look as though they are coming right out of your head!
These are great accessories for a themed party, for adding some unique personality to your style, or for little ones who want to play pretend.
These crochet ears patterns are all beginner-friendly to make a great start to your crochet journey, so get your crocheting arsenal together and be ready to work on these cute ear patterns!

1. Crochet Bunny Ears Pattern by Repeat Crafter Me
This easy crochet bunny ears patterns are too cute to handle! You can attach these to a ponytail or to a headband.
You are free on how to crochet ears. Follow this pattern but with your accent color (such as blue as pictured).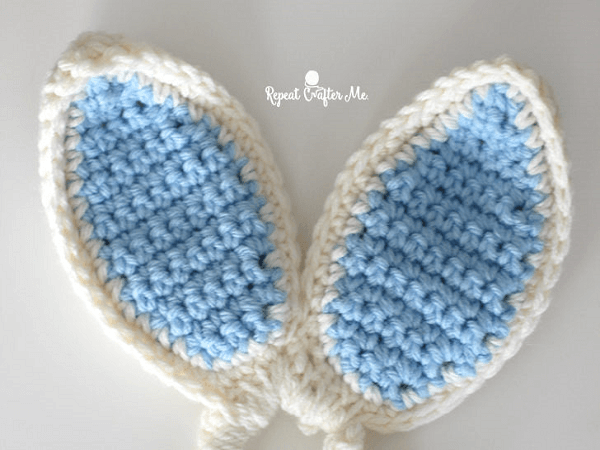 Get this Pattern here

2. Human Ear Crochet Pattern by Suzanne Adams
Lovely, written tutorial on how to crochet ears. This ear does belong to a human, creepy but too realistic not to try!
The right and left ears are separate patterns, so be sure not to make two of the same and think you can flip it.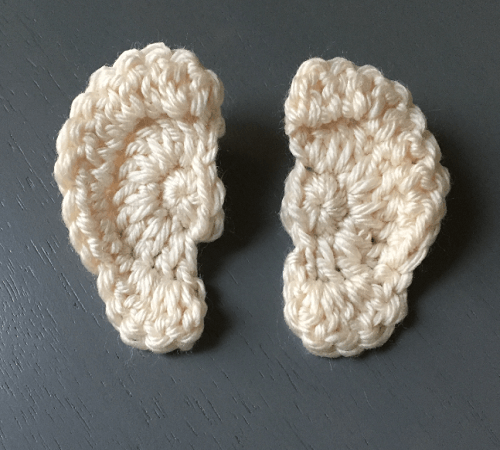 Get this Pattern here

3. Clip on Bear Ears Crochet Pattern by Jane
These crochet ears pattern are actually very simple to make, you could change the colors and make polar bear ears, etc. If you are looking for some bear-like features to add to a costume or just want to look cute without trying too hard, these ears are perfect!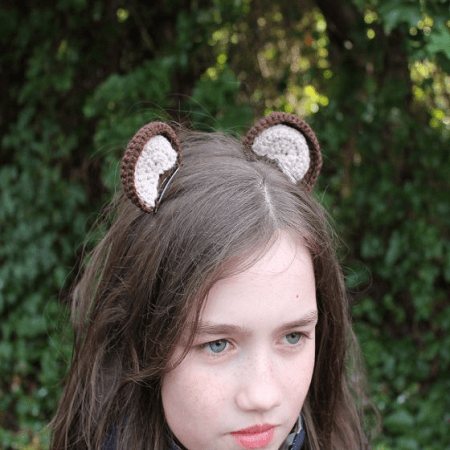 Get this Pattern here

4. Crochet Ears Hobgoblin Pattern by Sprouting The Seed
Making a hat for your little Hobgoblin? These are the ears to make! Quick, easy, and adorable- the perfect combination. Attach these crochet ears to a beanie hat then it would be a great costume for your little one!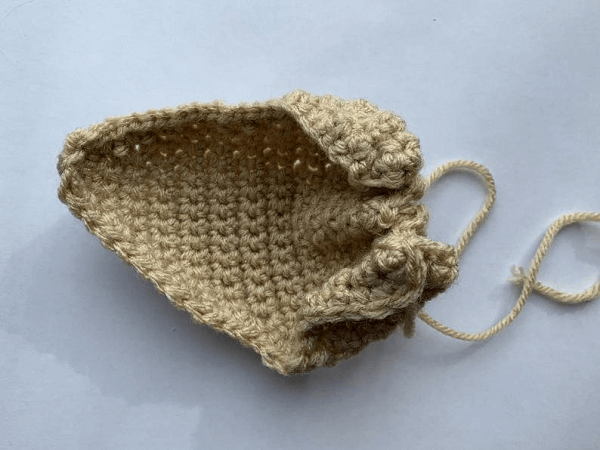 Get this Pattern by Sprouting The Seed here

5. Crochet Ear Elephant Pattern by Sunny Sunflower Crafts
This crochet ears pattern includes instructions for the Elephant Ears, all four sizes (Infant to Adult Large) of the Ear-flap Beanie and how to combine them both to make your one-of-a-kind Elephant Beanie!
The document itself is 13 pages long and includes written instructions and charts to help you with your project.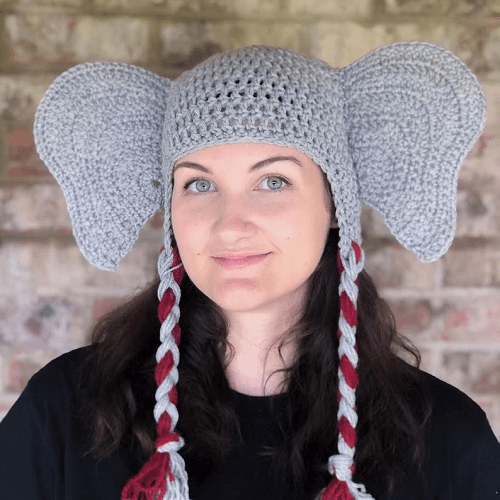 Get this pattern by Sunny Sunflower Crafts here
For more Crochet Elephant Patterns, you may check them here.

6. Crochet Dog Ear Flap Pattern by Adrienne Engar
This includes a pattern for the Doggy Earflap Hat in 4 sizes to fit: baby (0-6 months), toddler (6 months-2 years), child (3-8 years), a big kid (9 & up).
This cute earflap can be made in 2 colors of your choice and you will need a U.S. G and worsted weight yarn in making the hat part. This is an easy and great pattern for beginners.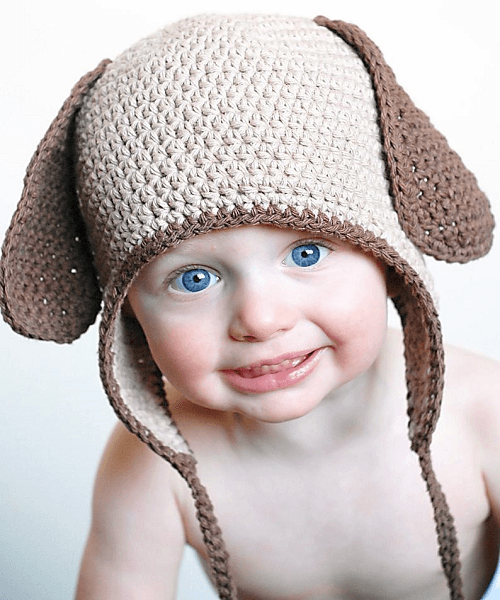 Get this pattern by Adrienne Engar here

7. Crochet Fox Ears Headband Pattern by Do It And How
It's time to highlight your foxy side with this adorable Crochet Fox Ears Headband Pattern. This color combo makes fox ears, but you could make them in a solid color for kitty ears too!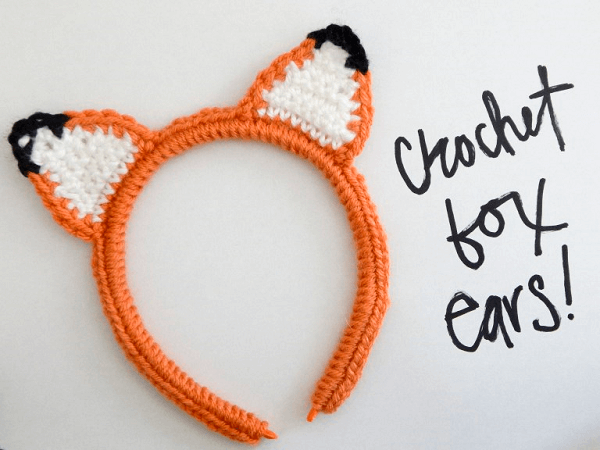 Get this pattern here
Here's more Crochet Fox Patterns to add to your collection.

8. Crochet Cat Ears Headphones Cover Pattern by Zonal
This crochet ears pattern includes instructions for any size of headphones. You will need to know how to chain, slip stitch, single crochet, and triple crochet to finish this project. Spice up your boring earpieces with these cute cat ears headphones cover!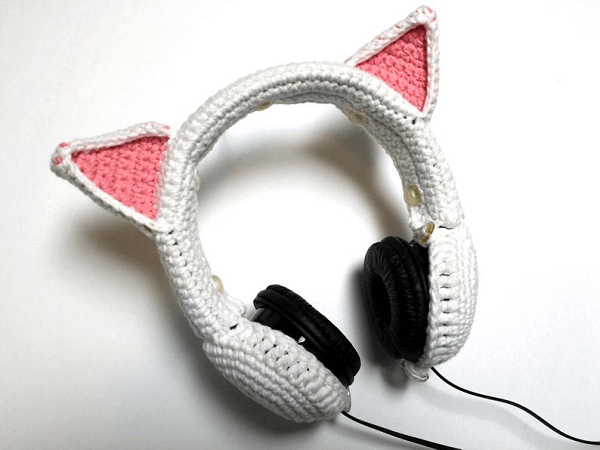 Get this pattern by Zonal here

9. Animal Ears Crochet Pattern by Whistle and Ivy
This cute crochet ears pattern includes 3 animal-themed headband ears: Bear, Fox and Deer crochet ear patterns! You could even change the colors slightly for the bear and turn it into a mouse.
Your child will love playing dress-up, or simply wearing these cute headbands every day.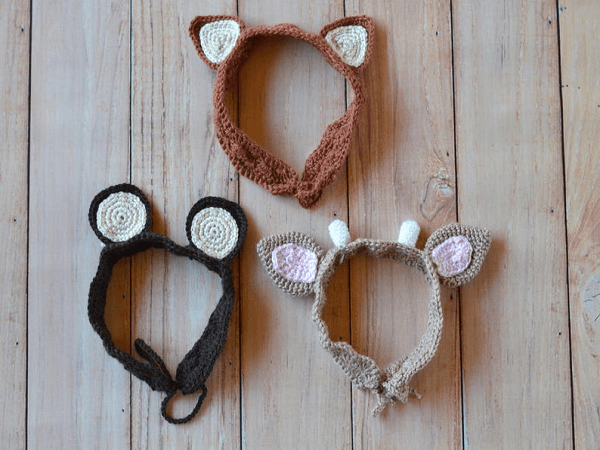 Get this Pattern by Whistle and Ivy here

10. Head Wrap Pig Ears Crochet Pattern by By Sol
This crochet pattern comes with instructions in American standard terms and full of photos until mounting the finished accessory.
This also has separated instructions for baby sizes to adult sizes. This cute piggy ears headwrap is for all ages, perfect baby photo prop or piggy costume!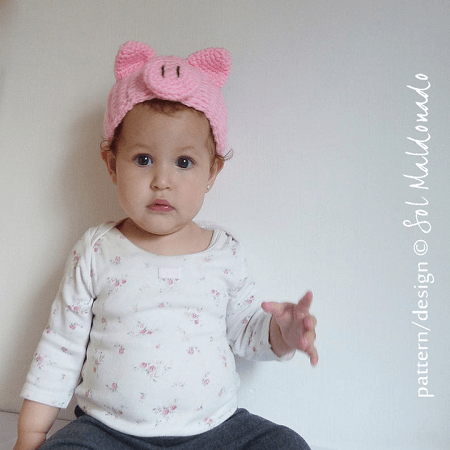 Get this Pattern by By Sol here

11. Mickey Mouse Ears Crochet Pattern by Crochet Labs
This pattern includes one size that fits for a child to an adult. Instructions are very detailed and have step by step photos. This is a simple item great for the beginning crocheter and everyone in between.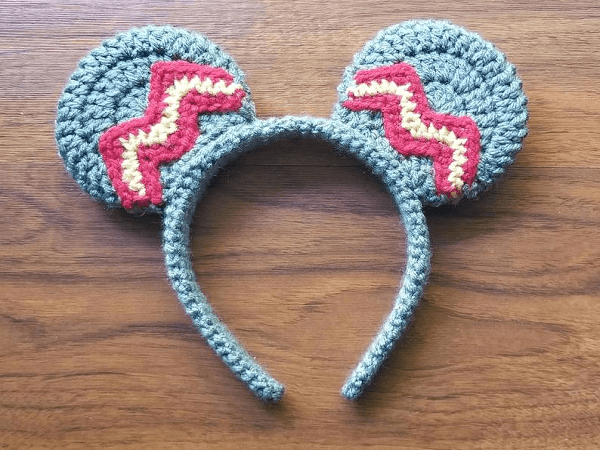 Get this Pattern by Crochet Labs here

12. Cat Ears Head Warmer Crochet Pattern by Ava Girl Patterns
This cat ears head warmer is just so fun and whimsical. Just right for that little girl that has a dramatic side or for that woman that loves to be unique and fun.
Makes a great conversation piece and you will definitely stand out in the crowd. Check out her website for more awesome patterns.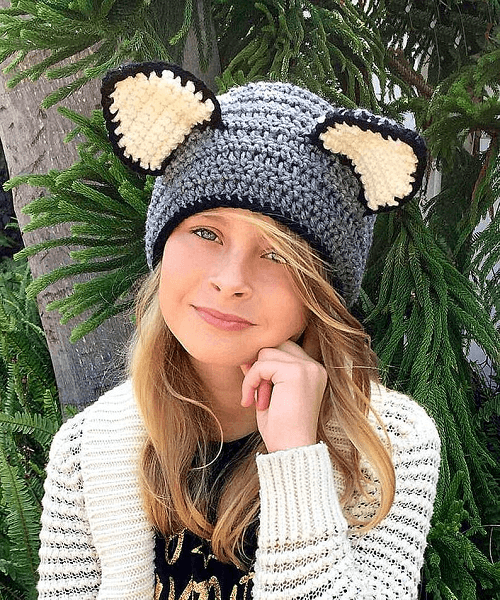 Get this Pattern by Ava Girl Patterns here

13. Dog Bunny Ears Crochet Pattern by The Drizzle Of Honey
This dog crochet bunny ears pattern are suiting for kids as well. This is an easy pattern that the only skill is to do chain stitches, single crochet stitches and decreasing. The ears are made in four parts: two fronts and two backs crocheted together.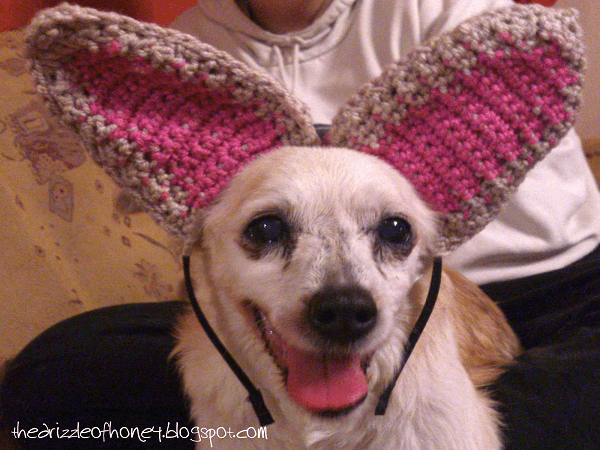 Get this Pattern here
Make these crochet ears and play pretend with your kids!
This mix of ears, beanie with ears, headband with ears, and all stuff with ears in this pattern collection hopefully given you ideas on what to crochet for cute accessory of your kids or just to add some little fun with your personalities and outfits.
For more adorable patterns, you may also want to check Baby Beanie Hat Crochet Pattern, Rainbow Hat and Swirl Hat Crochet Pattern, and Cat Hat With Ears Crochet Pattern!
We hope you enjoy them as much as we have! Our team had so much fun checking out these Crochet Ears Patterns.