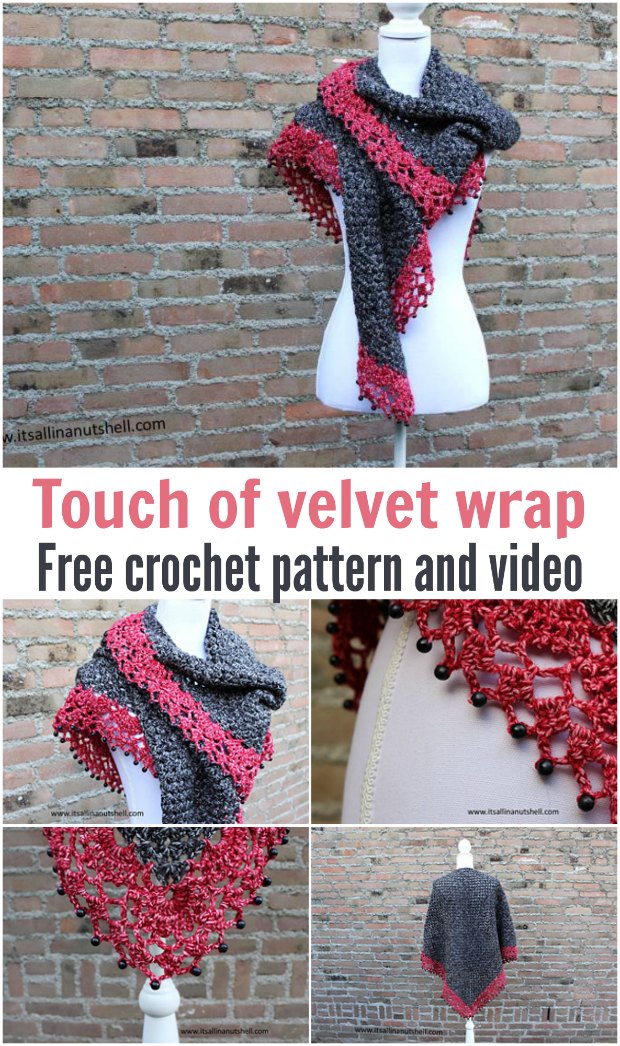 Touch Of Velvet Wrap Crochet Pattern
This velvet wrap crochet pattern is really special. It's an elegant design that is finished with a playful beaded edge. The black and red yarn work lovely together and the black beads are the finishing touch. It's warm and cozy yet elegant at the same time. Large enough to really wrap up in get with the dainty edges you can still wear it over something special and not feel weighed down.
Materials
You will need the following materials to make the Touch of Velvet Wrap
Gauge and size
Gauge is not essential for this project and it's not needed to make a gauge swatch. Your final wrap will be approximately 200cm wide and 90cm high.