So you have mastered crocheting squares, but what about crochet rectangles? A rectangle base is extremely versatile, and can be used to make so many items! Think of shawls, rugs, blankets, bags, cushion or pillow covers, scarves, and placemats. Below are rectangle crochet patterns to give you more ideas!
You can make your item from one large rectangle, or from lots of small rectangles stitched together. Take advantage of some simple geometry to turn crocheted rectangles into stunning and useful crochet pieces!

1. Crochet Rectangle Pattern by Cheryl Dee Crochet
This rectangle is worked from the center out and is completely reversible. This crochet rectangle pattern demonstrates how to calculate the length of the foundation chain for any size rectangle you desire, from a bookmark to a table runner to a blanket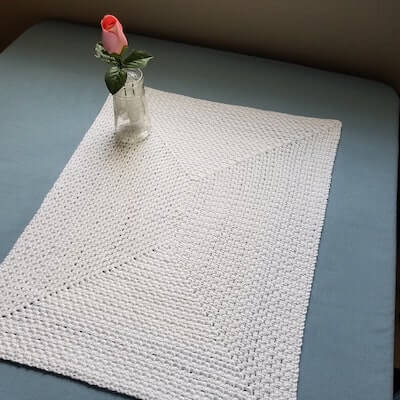 Get the Pattern by Cheryl Dee Crochet here

2. Crochet Rectangles by Supergurumi
This crochet pattern shows you how you can crochet rectangles of any size easily and uncomplicatedly. Crochet rectangles can be used for many things, be it as a base for crocheted bags and baskets or as a base for three-dimensional bodies like cuboids to create arms, legs, and other elements for amigurumi.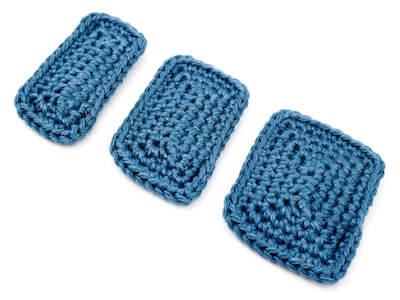 Get the Pattern here

3. Rectangle Crochet Granny Square Pattern by Sew Happy Creative
This rectangle granny square pattern is a new way to make a neat centre to your granny rectangle. It is not a full pattern to make a completed item but a tutorial to create a granny rectangle and for you to get creative with.
It would make a lovely blanket, or table runner or cushion, or anything else that lends itself to this shape.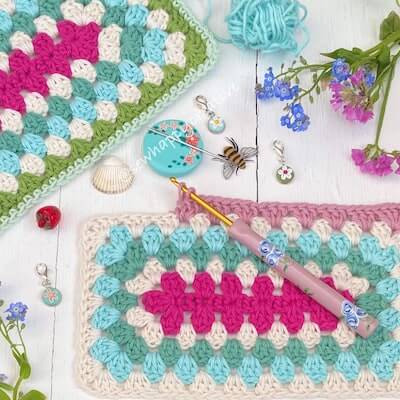 Get the Pattern by Sew Happy Creative here

4. Magic Rectangles Crochet Slippers Pattern by Make & Do Crew
Get ready to have your crochet mind blown. These speedy slippers are made from two simple crochet rectangles (that's seriously it!), making this project perfect for beginners or anyone who needs a quick gift.

Follow the pattern as written using the suggested chunky yarn, or burn through any yarn in your stash by following the alternate instructions. In less than an hour or two, you can be wearing your perfectly customized-to-you pair of cozy slips.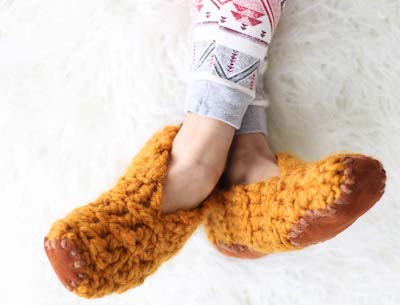 Get the Pattern here

5. Bunnies Crochet Pattern by Jess Coppom
An adorable stuffed bunny from a simple crochet rectangles!? Done in an hour or two?! Yes please!
Whether you need a quick baby shower gift, an inexpensive Easter basket surprise or you just want a very beginner-friendly project to use up some stash yarn, this bunny is hop-py to help! Be warned though, these bunnies are addictive! You won't be able to crochet just one!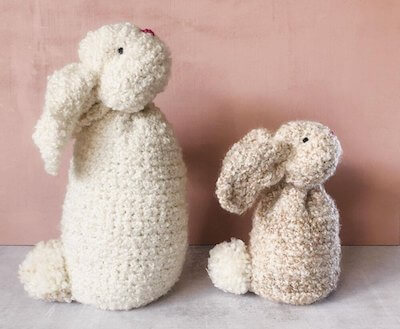 Get the Pattern by Jess Coppom here

6. Rectangle Crochet Hat Pattern by Yay For Yarn
This simple-to-make hat is made from a crocheted rectangle! It's the perfect project for a beginner crocheter, or anytime you want to make a quick and easy project.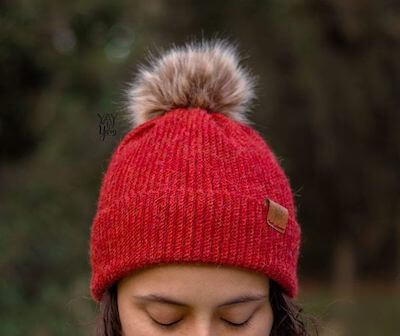 Get the Pattern here

7. Waffle Stitch Poncho Crochet Pattern by Hooked On Homemade Happiness
The Waffle Stitch Poncho Crochet Pattern is one big rectangle made with this gorgeously textured Waffle stitch! This surprisingly simple poncho will be a go-to favorite for all those cool, crisp nights and blustery mornings.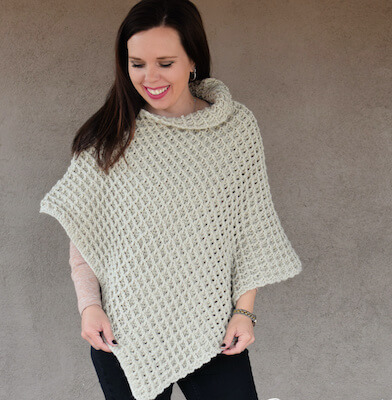 Get the Pattern here

8. Crochet Rectangle Shawl Pattern by The Loophole Fox
This is a crochet rectangle shawl perfect for autumn. Simple to crochet yet elegant in design, this wrap uses basic stitches to create a beautiful, open texture.

The pattern repeats draw the eye into the beautiful shells and long, detailed lines. A perfect accent piece for any outfit and a gorgeous way to stay warm on cool autumn nights.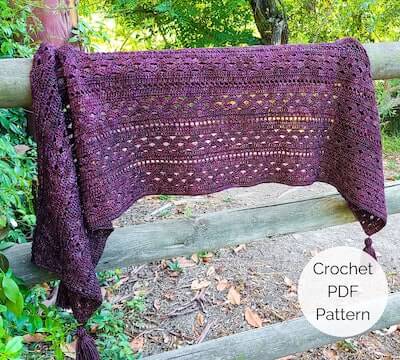 Get the Pattern by The Loophole Fox here

9. Rustic Tweed Basket Crochet Pattern by All About Ami
Crochet this gorgeous basket using Re-Tweed yarn that has a rustic look to it with its tweed flecks and muted colours. The shape of this basket is unique with its rectangular base and rounded corners. The sturdy straps allow you to carry the basket around and store all your items inside.

This basket is a great way to add a touch of sophisticated elegance to your homes! Optional wiring in the edging and an optional cardboard base help to further emphasize the shape and sturdiness.
Also see: Rope Crochet Basket Free Pattern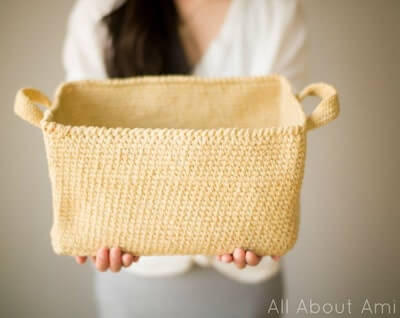 Get the Pattern by All About Ami here

10. Rectangle Crochet Cardigan Pattern by Make & Do Crew
No one will guess you created this figure-flattering cardigan from a simple rectangle. Made with extremely soft yarn for a cozy-but-not-too bulky look, you'll find yourself reaching for this beginner crochet sweater over and over again.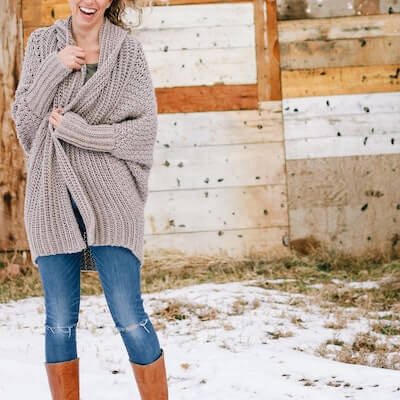 Get the Pattern by Make & Do Crew here
CROCHET SQUARES ARE VERY POPULAR, BUT A RECTANGLE CROCHET PATTERN CAN BE VERY USEFUL IN SO MANY APPLICATIONS.
Don't you just loved how these crochet pieces came together from a simple crochet rectangle? Show off your stitches by sharing your creations on our Facebook Page!
Be sure to check out all of the great crochet pattern collections on the blog from socks to hats and everthing in between. There is seriously something for everyone!

So grab your hook and yarn, and get started working on your favorite rectangle crochet patterns!