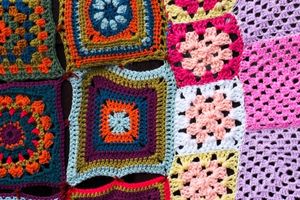 We recommend a range of crochet patterns for beginners to advanced crocheters. You can find crochet patterns for clothing, home decor, amigurumi, gifts and more.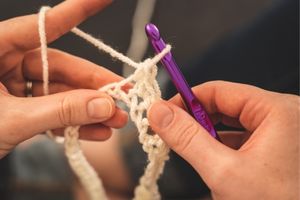 Whether you're a beginner to crocheting, or looking to learn a new stitch, our range of crochet stitch tutorials are a free resource to help expand your crochet repertoire.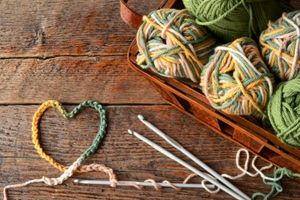 Get the latest crochet pattern recommendations straight to your inbox. Click here to sign up to our crochet newsletter and stay inspired with the best patterns.
Our Latest Crochet Pattern Recommendations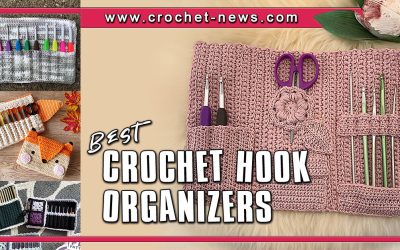 Are your crochet hooks scattered around, making it hard to find the right one when you need it? A crochet hook organizer may be the solution you are...
How Can Crochet News Help You?
The Crochet News team is dedicated to making crochet patterns more accessible for everyone.
We know how much time it takes to find the perfect crochet pattern, browsing around the internet for hours, scouring through pages and pages of patterns and left with so many tabs open on your browser that it's too overwhelming to decide on a pattern to crochet.
It's often hard to find great crochet patterns and designers online, especially when those designers are focusing more on their crochet work, and less on the marketing of their designs.
Our aim is to find all those great crochet designers and their patterns, and make sure you have easy access to them.
We want to help shortcut the research process so you can spend less time searching for a pattern and more time on your crochet projects.
Crochet News is a 100% free and independently owned resource, ready to help crocheters of all skill levels find crochet patterns and learn new crochet stitches.
Crochet Beginner? Read Along To Start Your Crocheting Journey?
Crocheting is a lot of fun. You can make clothing, toys, home decor items, and gifts. At Crochet News, we are here for all levels of crocheters, from complete beginners to the advanced. We have designed this website to provide crocheters with everything they need. You can find step-by-step tutorials, patterns, and more. 
Below, is our simple starter guide for beginners interested in learning how to crochet. We will cover the basics for getting started, as well as holding your hook and yarn and making basic stitches.
What is Crochet?
Crochet is a technique used to create fabric. The fabric is made by creating loops out of yarn or crochet thread. The loops are interlocked together using a crochet hook. 
Learning how to crochet is rather easy. All you need is some yarn, a crochet hook, and a little patience. Once you learn the basics, you can quickly incorporate more stitches and techniques into your repertoire.
How to Crochet for Beginners
Have you always wanted to learn how to crochet? There is no better time to get started than now. People all over the world enjoy crocheting. And every single one of them started by learning the basics. The basics are very easy to understand and master. So, what are you waiting for? Continue reading below to learn more about crochet.
What supplies are needed to start crocheting?
If you are looking for a hobby that requires very little start up cost, crochet is a great choice. All you need is a crochet hook and some yarn.
There are many different types of crochet hooks you can choose from. The hook you pick will often be determined by the pattern you are working on. When learning how to crochet, I would recommend a 5.5 mm to 6.5 mm ergonomic hook. Here is guide for crochet hook sizes.
Just as with crochet hooks, there are a lot of yarn options to pick from. They come in different weights and different fibres. I always recommend a light coloured, acrylic, #4 weight (worsted weight yarn) for beginners. It is easy to work with and creates big enough stitches for you to see.
 Crocheting with a Different Yarn?
If you choose to go with a yarn other than worsted weight, you can check the packaging to see what size crochet hook they recommend.
Find here different types of yarn and their uses.
The recommended hook will create a solid piece of fabric. Once you graduate to more complicated patterns, you will see that when you use a smaller hook, the stitches will be tighter. When you use a bigger hook, the stitches will be looser.
 To learn more about yarn weights and the recommended needle sizes, take a look at our yarn weight chart.
Additional Crochet Tools and Supplies
All you need to get started in crocheting is a crochet hook and yarn. But once you have practised and are ready to start working on patterns, there are a few additional crochet supplies you may want to buy.
These crochet supplies will make crocheting easier and more fun.
Stitch markers

Tapestry needle

Small pair of sharp scissors

Crochet case (or make your own with one of these patterns)

Measuring tape

Swatch gauge

Tension ring

Row counter
How to Hold a Crochet Hook
There are 2 popular ways you can hold your crochet hook. You can hold it like a pencil or a knife. There is no right or wrong way. Simply choose the way that is most comfortable for you.
Holding Your Yarn When Crocheting
There are several ways you can hold your yarn when crocheting. The way you choose will depend on your personal preference. The main goal when holding your yarn is to keep a constant tension on the yarn. Every method involves holding the yarn in your non-dominant hand and looping the yarn around a single finger or several fingers. When learning how to hold yarn when crocheting, it may seem uncomfortable at first. However, once you start crocheting, you will quickly learn what method is easiest for you.
The Basics of Getting Started in Crochet
When you are just learning how to crochet, there are a few things you will need to understand. These basics are the foundation of crochet.
How to make a slip knot

How to yarn over

How to make a starting chain

How to work into a chain

How to make a turning chain

How to fasten off
Foundational Crochet Stitches
Now that you know the very basics of crocheting, and have mastered the single crochet stitch, are you ready to learn some more stitches? Below are some foundational crochet stitches to practice:
Other Crochet Techniques
After learning the basics of crochet, you will want to start practising some additional techniques. You will find that most patterns will require you to know at least one of the following skills. Do not get discouraged, they are all easy to learn.
Most common crochet techniques:
Increasing

Decreasing

Working in the Round

Front Loop Only (FLO)
Additional Beginner Crochet Stitches
Once you understand the basics and have practised your foundational crochet stitches, it is time to learn some additional beginner-friendly crochet stitches.
Reading a Crochet Pattern
Learning how to read a crochet pattern can be quite confusing at first. This is because everything is almost always abbreviated. Click here to learn more about crochet abbreviations.
It's now time to get started, so grab your crocheting tools, pick some beginner stitches to practice then find a beginner pattern to begin.
I hope you now have a better understanding of the basics of crochet. Crocheting is so much fun. Do not let all the different types of stitches, hooks, and yarn get overwhelming. Start with the basic single crochet stitch using a 5.5 mm to 6.5 mm ergonomic hook and worsted weight yarn. Then, slowly incorporate some beginner-friendly stitches and different yarn weights.