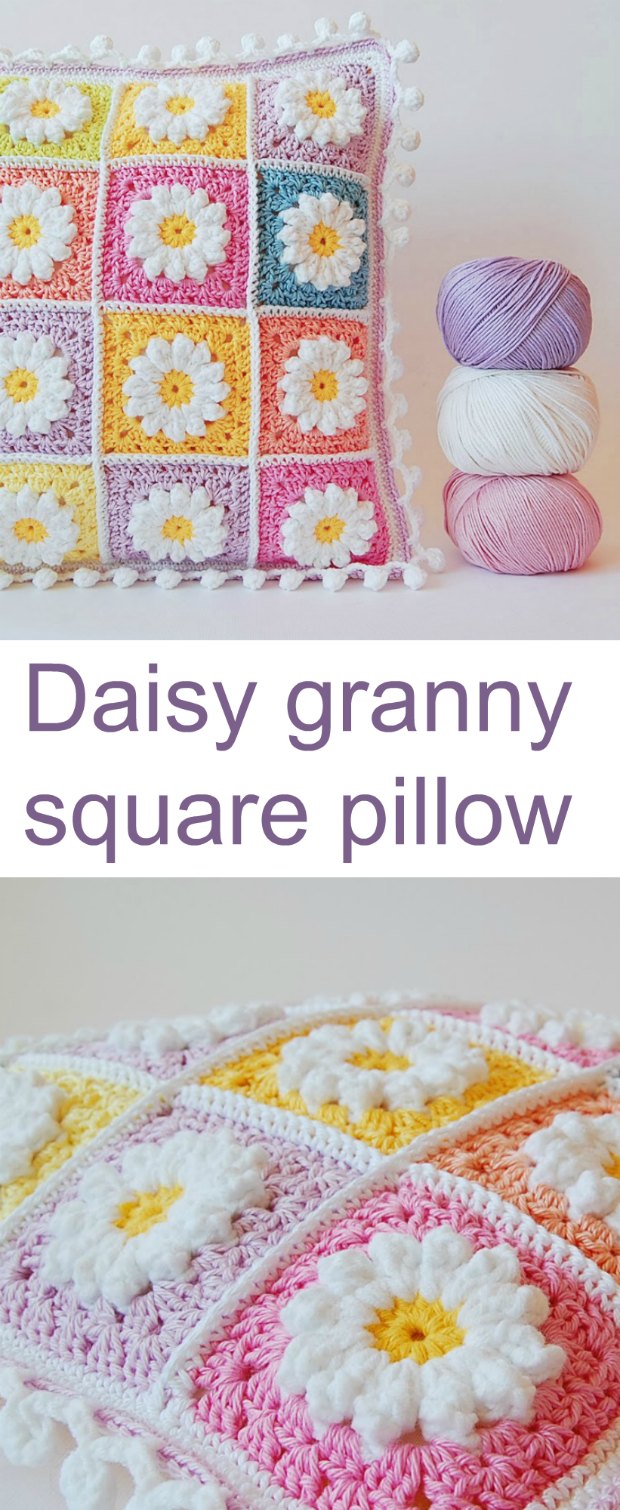 Crochet Daisy Granny Square Pillow
This crochet daisy granny square pillow reminds me of my Grandmothers. For some reason this made me think of having ice cream there. I think its the soft pastel colors and the fact it's just so delicious! You'll find a great free crochet pattern link below that shows you how to create these glorious daisy-centered granny squares, and then Dada's Place has taken it a step further and used those squares to create these beautiful pillows.
Whether you want to create a pillow or a blanket, or even something else – this granny square pattern is sure to delight you.


Get the original tutorial here
More Crochet Decor Patterns Here
e