Instead of running to the store to buy a new doll for your perfect little one at home, why not make one? Surprise them with a new one by making some (or all!) of these 21 crochet doll patterns. They'll easily become a new favorite, trust us!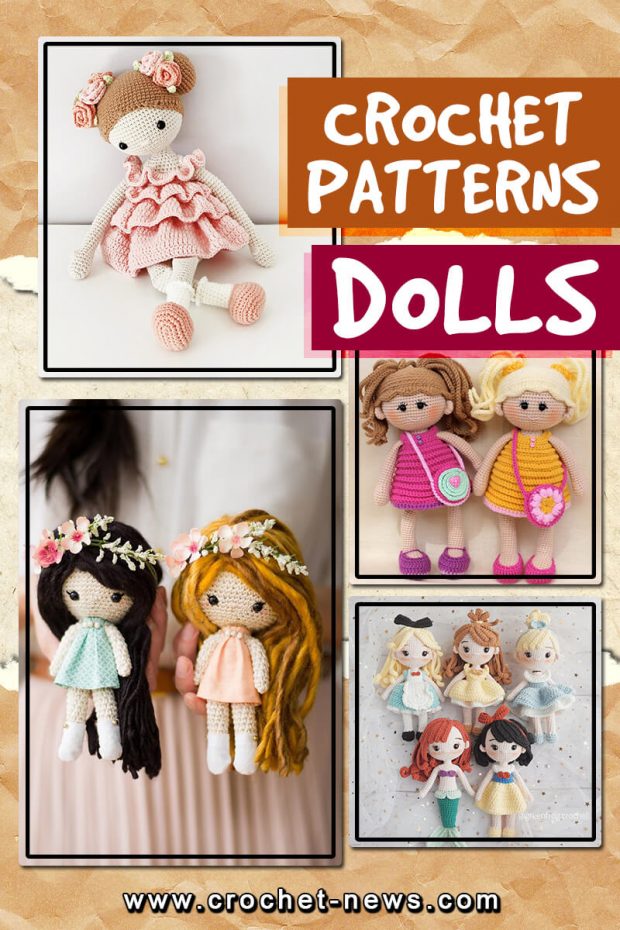 There's just so much scope when it comes to making a doll – you can control the hair color, outfits, and expression of your creation, making the process more fun.

These lovely creations are sure to be treasured heirlooms – and make wonderful gifts!

1. Crochet Amigurumi Doll Pattern by Workroom Julia Litvin
Every little girl loves a ballerina doll and perhaps even dreams of being one herself one day. Crochet this pretty Crochet Amigurumi Doll to make a perfect gift for your little princess. It will be one of a kind present, you will not find in shops!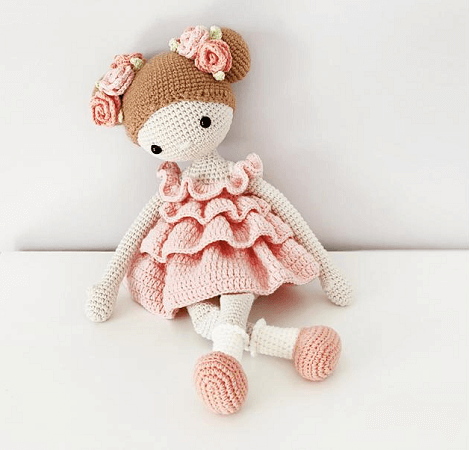 Get the Pattern by Workroom Julia Litvin here

2. Lily Fun In The Sun Doll Crochet Pattern by Yarnspirations
Lily's all dressed up in her sunny dress and ready to become any girl's new best friend. A great toy for all ages, make your Lily using your favorite colors.

With so many variations possible, the sky's the limit for creating as many adorable dolls as your heart desires!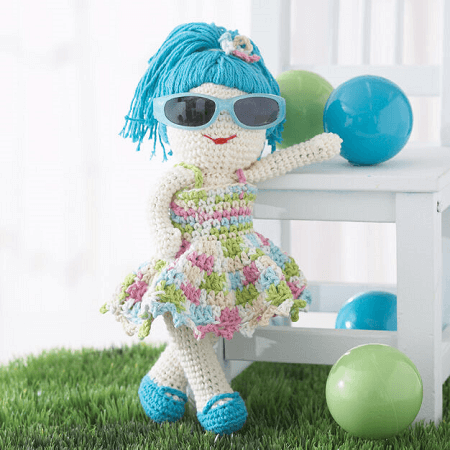 Get the Pattern here

3. Crochet Mermaid Doll Pattern by Lydiawlc MW
This pretty Crochet Mermaid Doll makes a lovely gift for anyone who loves magical fantasy and sea creatures.
The pattern can easily be customized with different yarn colors, embellishments, and appliques to create a unique mermaid.
The pattern also includes instructions to make this mermaid a little girl with legs rather than a fabulous tail.

Check out these Crochet Mermaid Doll Patterns if you want more!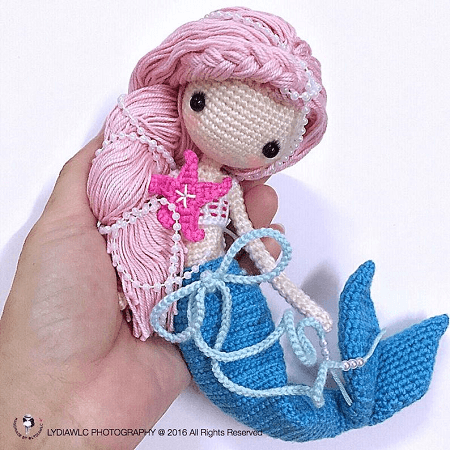 Get the Pattern by Lydiawlc MW here

4. Free Crochet Doll Patterns by Love Life Yarn
Create your own adorable Hank with this Free Crochet Doll Pattern. This doll is 13 inches tall and is made with a DK weight yarn.

This pattern is an easy level pattern and the skills you will need to make this are chaining, single crochet, and basic increasing and decreasing for single crochet.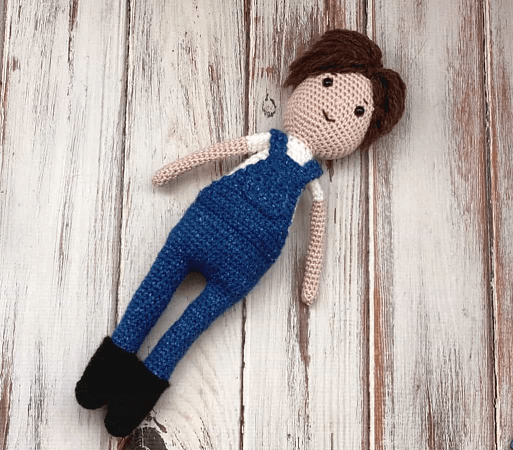 Get the Pattern here

5. Crochet Christmas Doll Pattern by Knit A Miracle
This Crochet Christmas Doll is approximately 21-22 cm from head to toe (8.5″). She is made of soft cotton yarn, good humor, and love.

You can use any other yarn you find suitable – she can come taller or smaller but still a lot of fun to crochet and become friends with.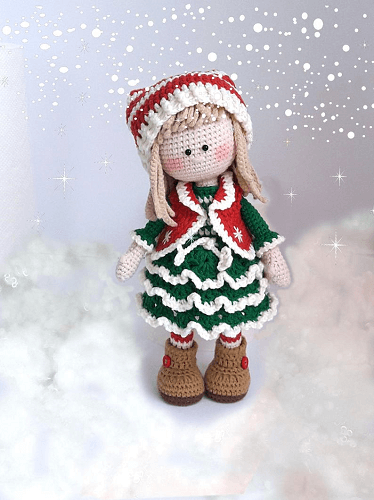 Get the Pattern by Knit A Miracle

6. Crochet Baby Doll Pattern by Crochet Pattern World
This Crochet Baby Doll Pattern comes with a pacifier and a lovely jumpsuit, which can be made in any color you choose, to match your own mood and the child's preferences.

This will be a fun, and easy project to make. It consists of easy to work shapes, and simple stitching, making it ideal for a project for a toy that will be dest – much loved by a little one.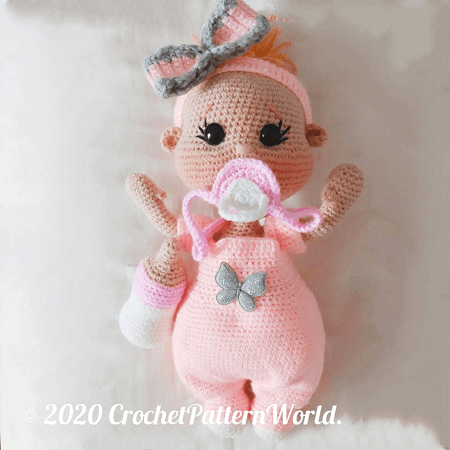 Get the Pattern by Crochet Pattern World here

7. Heirloom Crochet Doll Pattern by Winding Road Crochet
Let's make a special handmade gift for someone we love with this Heirloom Crochet Doll Pattern. The pattern will have you pulling out quite a bit of supplies from your craft room.

You will have to use felt for hair, crochet the doll body, and embroider the facial features. You will even have to use a little makeup to add a rose color to their cheeks.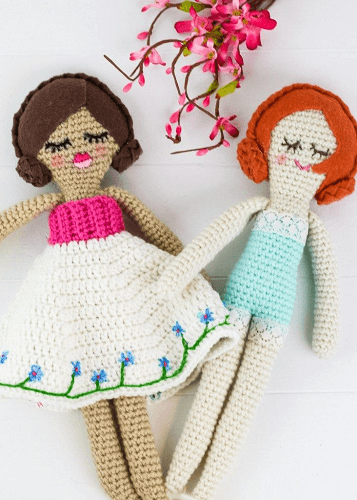 Get the Pattern here

8. Crochet Doll Pattern by A Crafty Concept
This ragdoll style crochet doll is so fun to make, and the best part? It requires no sewing! The cute and simple ragdoll design gives a special charm to this amigurumi.

So look for colorful yarn in your stash and make a unique personalized amigurumi doll for your kid!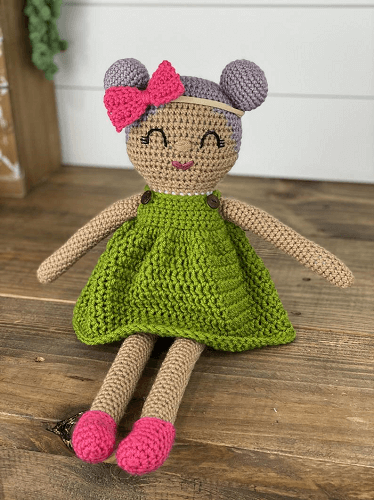 Get the Pattern by A Crafty Concept here

9. Primrose Crochet Dolls Pattern by All About Ami
Crochet these sweet and whimsical Primrose Dolls! With gorgeous flowing hair, flower crowns, fabric dresses, boots, and bead necklaces, these dolls are adorned with so many beautiful details!
Get the Pattern here

10. Crochet Witch Doll Pattern by Cute Toys By Tatiana
Who can't resist this adorable Crochet Witch Doll? This little amigurumi witch will be the perfect addition to an autumn nature table and for your Halloween storytelling.

Make this toy with the help of this pattern. It's never too early to prepare for Halloween!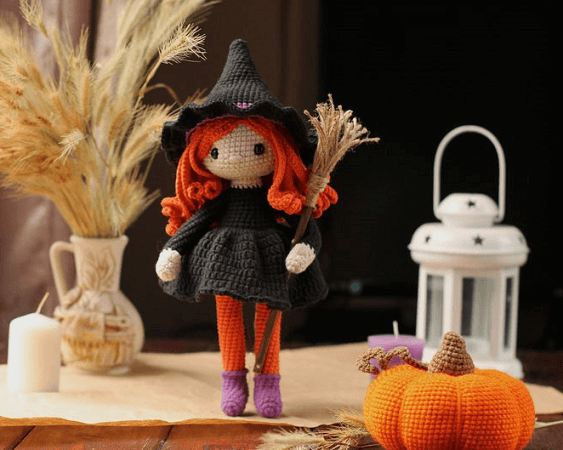 Get the Pattern by Cute Toys By Tatiana here

11. Amigurumi Doll Pattern by The Friendly Red Fox
This Amigurumi Doll is about 15 inches tall and 4.5 inches wide (not including the arms and hair.) She is the perfect doll for little girls who dream of being a ballerina.

It is recommended to use a size 4 worsted weight yarn in whatever color you prefer. The beauty of the doll is that you are able to customize her in any way you would like!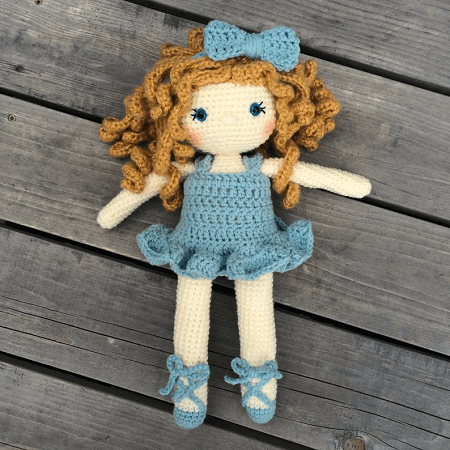 Get the Pattern by The Friendly Red Fox here

12. Doll Crochet Pattern by Caro Created
There isn't anything we don't like about this doll, from her golden flocks to her flower purse and winter outfit. Only the hat and the scarf of the doll are removable. All other clothes are fix connected with the doll.

This Doll Crochet Pattern contains a lot of detailed step-by-step photographs along with full pattern instructions and tips for crocheting, jointing, and finishing neatly.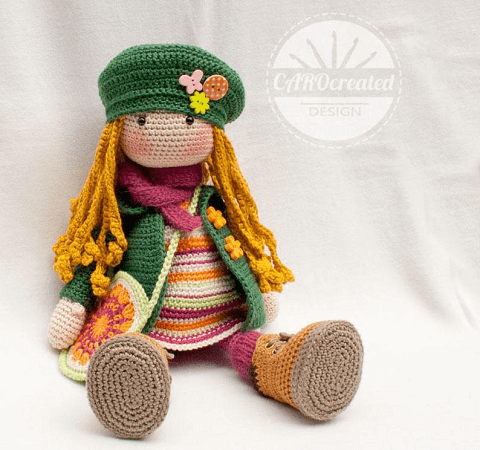 Get the Pattern by Caro Created here

13. Amy, The Amigurumi Doll Free Pattern by Grace And Yarn
Meet Amy, the Amigurumi Doll. She works up fast and is a great size (14 inches) for any little one to play with! Her legs and body are made as one piece and she has been designed to stand up to long hours of play!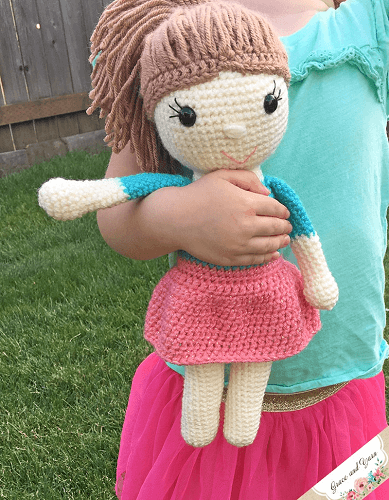 Get the Pattern here

14. Princess Dolls Crochet Pattern by Green Frog Crochet
Make a royal collection of princesses with this Princess Dolls Crochet Pattern with instructions on how to make Cinderella, Snow White, Belle, and Ariel.

These dolls are about 20 cm (8 inches) tall if crocheted crochet hook size 2 mm. You can use the same pattern to make a smaller or larger toys by using finer or bulkier yarn.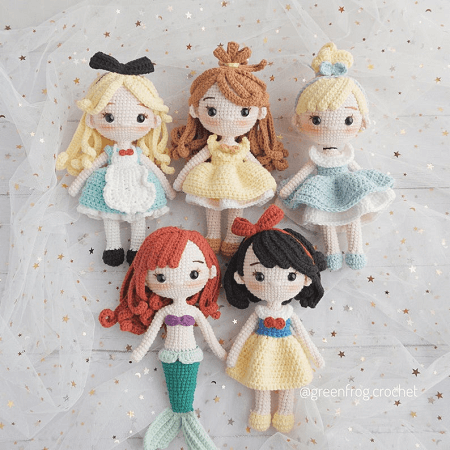 Get the Pattern by Green Frog Crochet here

15. Mia, The Sweet Doll Crochet Pattern by Bunnies And Yarn
Make your own Mia, the Sweet Doll with this crochet pattern. The finished doll is about 11″ (28 cm.) tall when you use DK weight yarn and a 3.00 mm. crochet hook.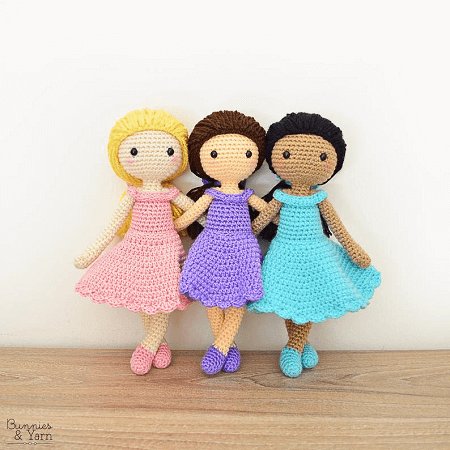 Get the Pattern by Bunnies And Yarn here

16. Crochet Pumposhka Doll Pattern by My Cro Wonders
Create your own Pumposhka Dolls with this intermediate pattern. The pattern includes instructions for the doll bodies, their dresses and shoes that are not removable, and two variants of handbags. The size of a ready doll is about 30 cm (11.8") tall.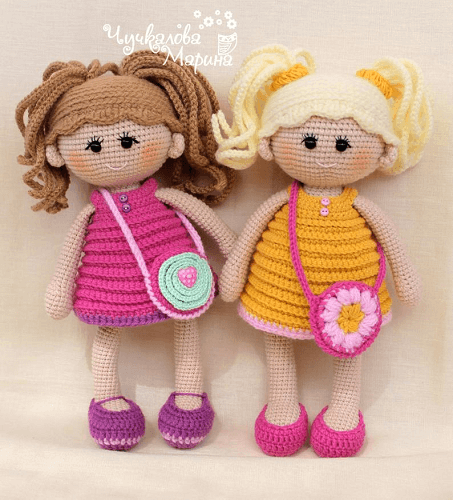 Get the Pattern by My Cro Wonders here

17. Ragdoll Harry Potter Crochet Pattern by Spin A Yarn Crochet
Gather round, witches, wizards, muggles, and nomaj folk alike! This Ragdoll Harry Potter Crochet Pattern is a clever addition to your collection.

It is a unique amigurumi made in the ragdoll-style; separate pieces worked in flat rows and joined together to give it that charming and distinctive 2-D appearance. Make one for every Potterhead you know!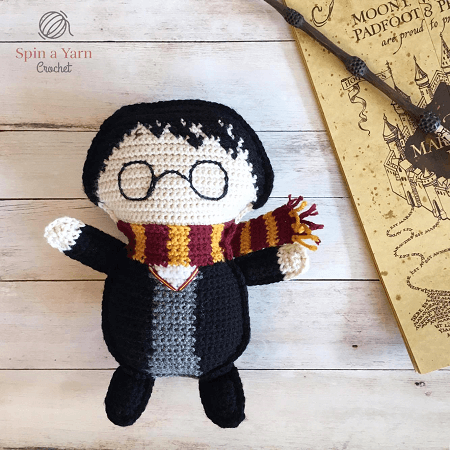 Get the Pattern here

18. Jack, Amigurumi Doll Crochet Pattern by Little Beau Mouse
You will love how easily this Jack, Amigurumi Doll Crochet Pattern makes a doll that is fairly realistic and suitable to play with at the same time.

Love him in his sharp attire, or dress him up using different shades. Pair Jack with any girl doll you are creating to complete the perfect couple that adds hours of enjoyment to any playtime.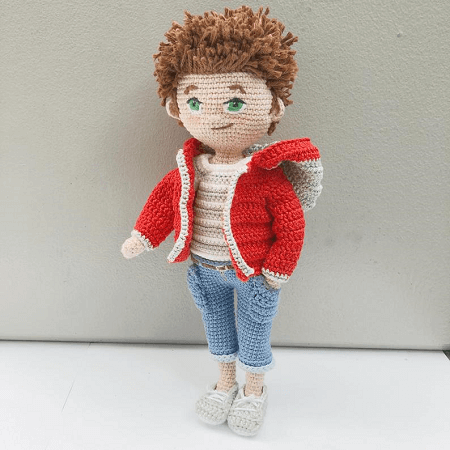 Get the Pattern by Little Beau Mouse here

19. Crochet Sweet Dolls Pattern by Clare Trowbridge
Have a go at amigurumi and make these kooky long-legged dolls. You will love their colorful dresses and curly hair – and they're quite easy to crochet.

They are mostly made up of double crochet stitches and all the parts are attached as you work. It would be easy to adjust the pattern to give your dolls more traditional legs if you'd prefer.
Get the Pattern here

20. Prince And Boy Crochet Dolls Pattern by Green Frog Crochet
Whip up these Prince and Boy Crochet Dolls to pair your Crochet Princesses with! This crochet pattern for the dolls are for those at an intermediate level or above, and the end products are seriously sweet 8.5-inches dolls with a ridiculous amount of detail.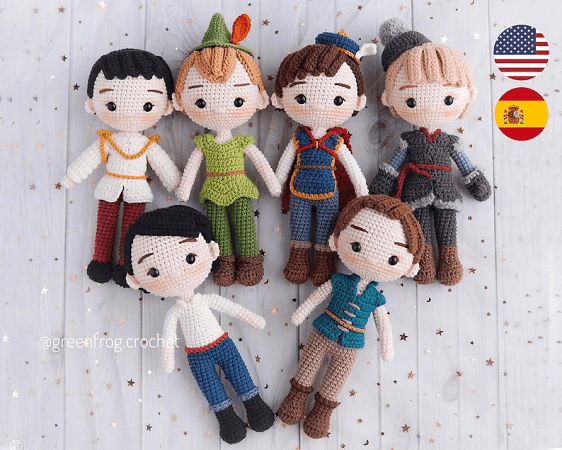 Get the Pattern by Green Frog Crochet here

21. Crochet Valentines Doll Pattern by Yarnspirations
This Crochet Valentine Doll is so much fun and gives her love freely to kids of all ages! Give her as a thoughtful gift on Valentine's Day to that special little girl.

Lily Sugar'n Cream makes her affectionately yours in traditional shades, or craft her outfit to represent the colors of your love.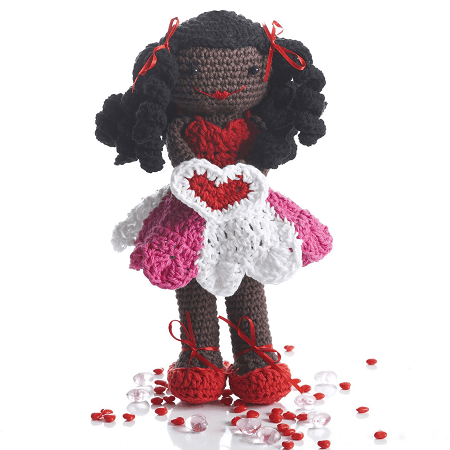 Get the Pattern here
It doesn't get much cuter than these adorable crochet doll patterns?
We can't wait to see your very own creations. Share them on our Facebook Page, pretty sure everyone else would love to see them!

Can't get enough? Check out our crochet Japanese doll pattern and more amigurumi toy patterns.

These crochet doll patterns are so dang cute, our kids(and we!) need them all!