Who hasn't spend an afternoon watching clouds? I could gaze up at those comforting yet mysterious shapeshifting pillows for days without getting bored.
But now I'm going to spend the day crocheting a sculpture of the puffy whiteness in the sky above us. With the help of these crochet cloud patterns, we can create a cloud that we can actually touch!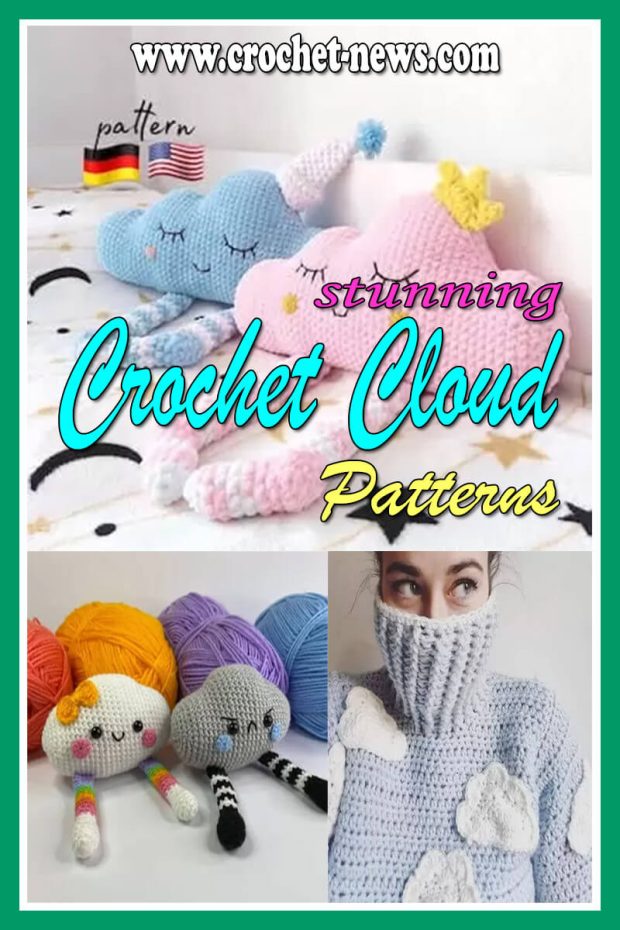 Clouds. They're almost always over our heads—but not this time! Crochet cloud-themed toys and accessories for that loving kid and an avid cloud enthusiast.
P.S. Did you know that clouds weigh in average, 1.1 million pounds? My mind was quite blown when I learned that!
15 Crochet Cloud Patterns

1. Rainbow Cloud Amigurumi Free Crochet Pattern by Tiny Curl
Up, up, up, high in the sky, you'll find this cloud cutie hugging a rainbow! Her sun hat keeps her warm and cozy all day. She's sure to bring a ray of sunshine into your life.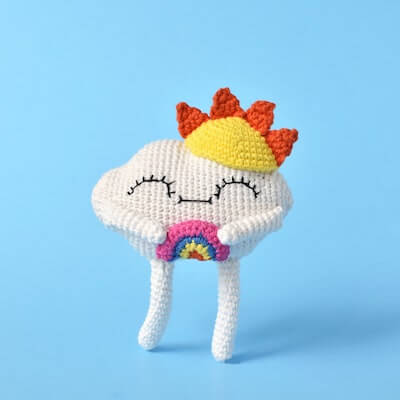 Get the Pattern here

2. Cuddly Free Crochet Cloud Pattern by Repeat Crafter Me
This easy free crochet cloud pattern is a fun way to test out crocheting stuff-able projects and would be great as a pillow or stuffed toy. Your little one will be delighted to have this happy little guy to squeeze, and you will probably be tempted to do the same.
The arms and legs are great additions to this project, giving this toy a personality of its own.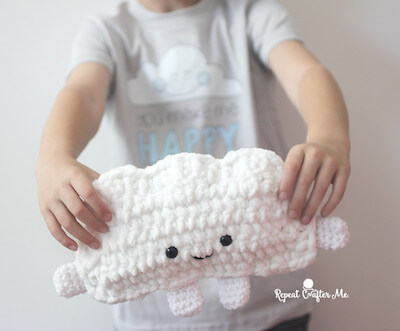 Get the Pattern here

3. Crochet Cloud Pattern by Cult Crochet
These fluffy clouds can be made using any type of wool, but for a fluffy Cloud (as seen in the photo below), chenille is best! The biggest cloud pictured is made with super chunky chenille and measures over 40cm when finished and makes a great soft cushion!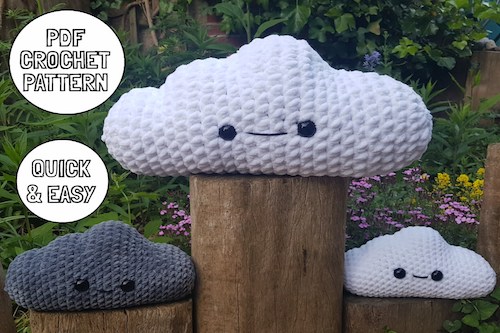 Get the Pattern by Cult Crochet here

4. One Round Cloud Crochet Pattern by Fiber Flux
Here is a little cloud you can crochet in just a few minutes. Using fluffy pillow-like baby yarn, the result is a soft and squishy cloud that you can use as an applique or other decoration.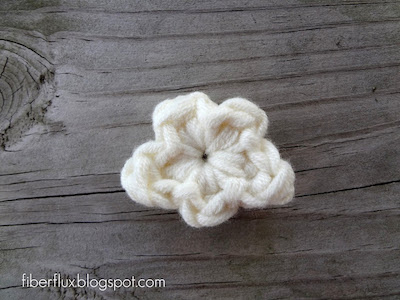 Get the Pattern here

5. Crochet Cloud Eye Pillow Pattern by Gemma Cubells
If you are looking for an extra dose of calm and a restful self-care routine, a soft eye pillow is a must! So, grab your yarn and crochet hook and start crocheting some cloud eye pillows for yourself and your beloved ones, because everyone deserves to have the head in the clouds for some minutes each day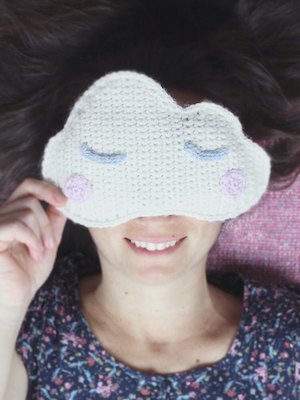 Get the Pattern by Gemma Cubells here

6. Crochet Cloud Beret Pattern by Joanne Johncey
That beret inspired by the sky, watching the soft clouds floating across the sky always makes me relaxed. So, here's Crochet Cloud Beret to give you the same feeling—the clouds are sculpted to pop out of the beret and come to life like real 3D clouds you can touch.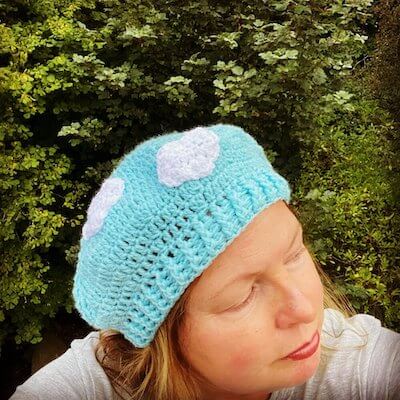 Get the Pattern by Joanne Johncey here

7. Fluffy Cloud Crochet Blanket Pattern by Knot And Twist Designs
A beautiful, squishy baby blanket with a unique textured cloud pattern. It's a blanket that any tot will love to scrunch and cuddle for comfort at nap time.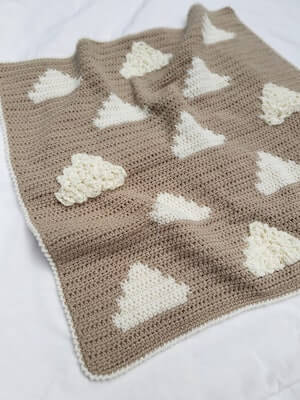 Get the Pattern by Knot And Twist Designs here

8. Connie And Claude, The Cloud Twins Crochet Pattern by Hooked On Candy
Introducing Connie and Claude, the Cloud Twins! As you can see one of them is a little ray of sunshine—the other one not so much! Bring the sky inside with these adorable cloud toys!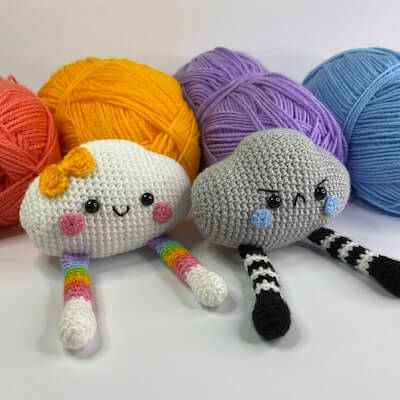 Get the Pattern by Hooked On Candy here

9. Crochet Large Cloud Pattern by Golden Lucy Crafts
This Crochet Large Cloud Applique will look great on your windows, pillows, or blankets. It's made from worsted weight #4 yarn and it is about 7-1/2" wide. And if you make these Clouds with cotton yarn, they will make beautiful coasters!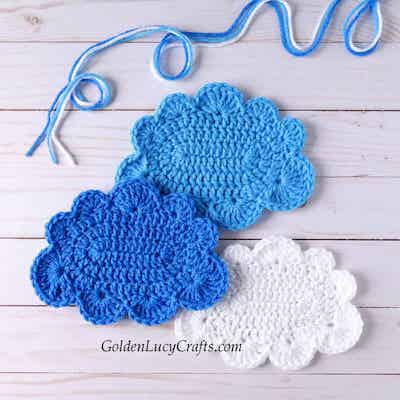 Get the Pattern here

10. Cloud Clutch Crochet Pattern by The Hook Nook Life
This Cloud Clutch Crochet Pattern uses the tapestry crochet technique in two colors to create a super cute cloud-print zippered clutch/wristlet in two sizes. This clutch is filled with happy vibes, you can't help but be on top of the world making it!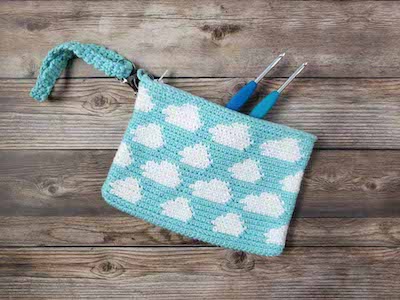 Get the Pattern here

11. Crochet Cloud Pillow Pattern by Eye Of A Kind Crafts
Nothing but sweet dreams when you lay your head on this Crochet Cloud Pillow. With a gender-neutral color and an inviting texture, it's a stylish addition to any baby, kid, teen, or adult's room.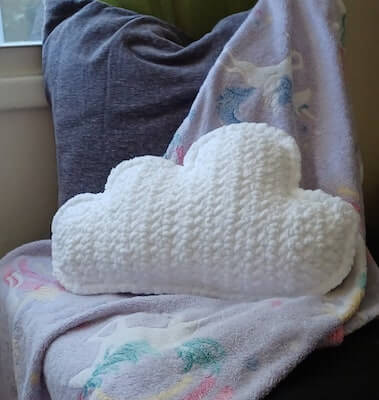 Get the Pattern by Eye Of A Kind Crafts here

12. Crochet Cloud Plush Toy Pattern by Enjoy Toys Designs
These Crochet Cloud Plush Toys are sure to bring smiles to little ones of all ages. With floppy feet and a friendly smile, it's a dreamy delight!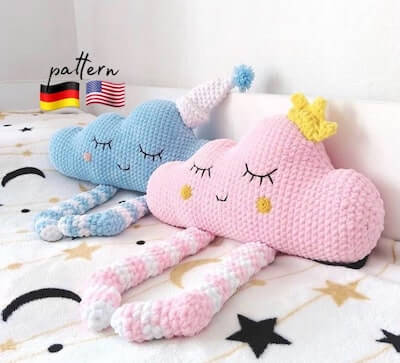 Get the Pattern by Enjoy Toys Designs here

13. Cloud Sweater Crochet Pattern by Katie M
This pattern is for a playful, comfy, Cloud Turtleneck Sweater—sure to keep you extra cozy and remind you of blue skies during the gray winter. The pattern is available for S,M,L with a separate section for the crocheted cloud appliques.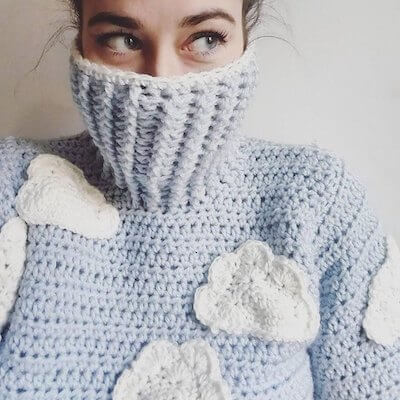 Get the Pattern by Katie M here

14. Cloud Granny Square Crochet Pattern by Rebecca A Lang
Bring peaceful vibes to your next crochet project with this Cloud Granny Square. Sew squares together and make vests, bags, blankets, and more. The possibilities are endless!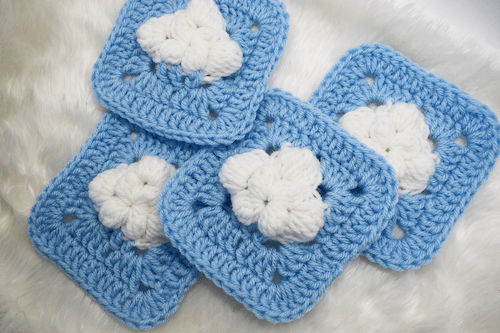 Get the Pattern here

15. Crochet Cloud Keychain Pattern by Roxy's Crochet
What could be cuter than a smiling cloud to accompany your keys? This kawaii amigurumi can be worn as a key ring or as a charm bag. A quick and happy little project that's sure to make you smile.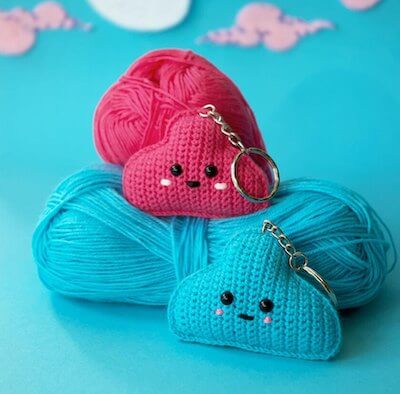 Get the Pattern by Roxy's Crochet here
WE LOVE SOFT AND WHIMSICAL PROJECTS THAT MAKE YOU SMILE—LIKE THESE CROCHET CLOUD PATTERNS.
I would love to know which of these patterns you're going to make first! Let me know in the comments or share your finished pieces on our Facebook Page. For more fun projects, check out these patterns:
If you love recreating natural elements with yarn, work on these crochet cloud patterns today!