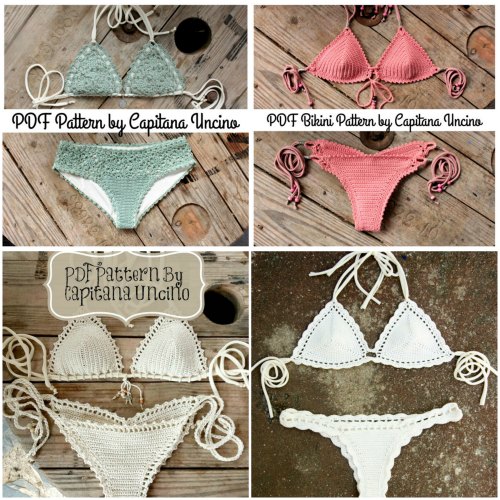 Crochet Bikini Designer Showcase Capitana Uncino
Welcome to our regular Designer Showcase feature. Each month we'll aim to feature a couple of crochet pattern designers and stores with high quality or unique patterns that we think deserve your attention. We hope you'll support small business and share these articles with your Pinterest boards, pages and crochet groups.
---
Crochet Bikini Capitana Uncino on Etsy
The crochet bikini never goes out of fashion. It's pretty, delicate and feminine look somehow manages to be cute yet sexy at the same time. The ladies at Crochet News feel that our bikini days might well be over, but if a crochet bikini appeals to you, or someone you might crochet for – then we think you'll love Capitana Uncino pattern store on Etsy.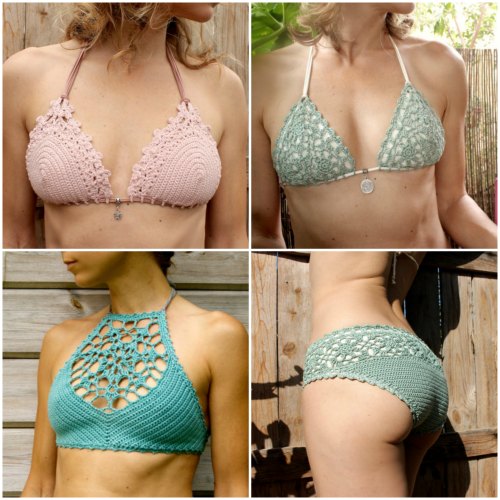 Elina (based in Las Palmas de Gran Canaria, Spain) says….
I learned crochet and knitting already as child. It was only when i went to India for awhile, that I really discovered the magical world crochet. It was big fashion there and all my friends were doing crochet (and also met my husband in there, who charmed me with his first crochet project and i still have that very first crochet hook, he gave:).

And yes, actually since then I have been simply hooked with crochet. It is just endless possibilities of making all kinds of unique and beautiful things; clothes, decorations, toys..just everything!
With nearly 2,000 sales at the time of writing, and five star rating, please check out Elina at her store on Etsy, share this article and help to support small independent pattern designers.