Using the same stitches over and over again can be pretty boring. But why settle with the same stitches when you can learn something new!
Are you up for another challenge? Learn more about how to make the Crochet Cluster Stitch through this tutorial.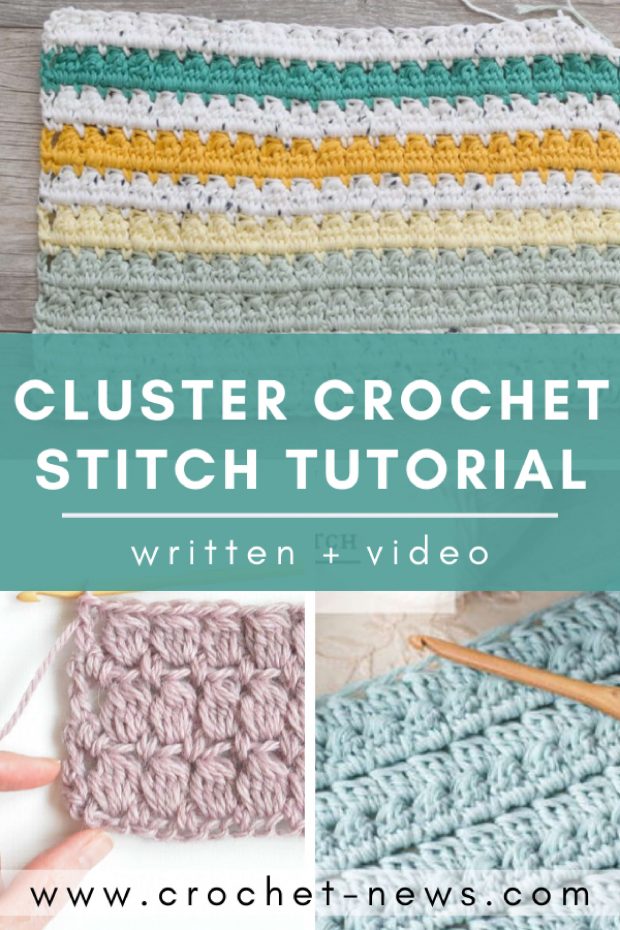 Crochet Cluster Stitch Tutorial
Would you believe that by just using single crochet and double crochet stitches, you can make a beautiful fabric with a reversible texture? Yup, the cluster stitch is so easy it only takes two basic stitches to make it!
Are you ready to level up the basic scarf patterns you've been following for the longest time? Instead of following the same old stitches, why not use the Cluster Stitch! It's pretty easy you'll get the hang of it in no time.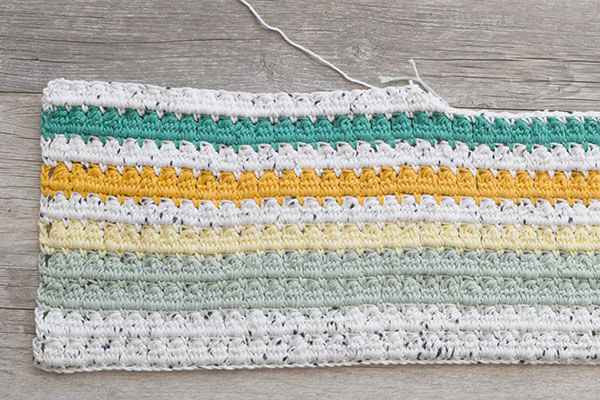 Cluster Stitch Crochet Instructions
Made by making alternating rows of single crochet and cluster stitches, we prepared an easy to follow steps on how to make the perfect Cluster Stitch!
Make an even number of chains.
Row 1: Start by making a single crochet on the second chain from hook, then single crochet in the next chain. * Chain 1, skip the next stitch, and make a single crochet in the next stitch.* Repeat this pattern until you have three stitches left. Chain 1, skip the next stitch, and make a single crochet in the next stitch. Make another single crochet in the last stitch.
Row 2: Chain 4, and turn your work. * Find the first chain space, and make a double crochet like stitch but only pull through only the first two loops. Continue making this stitch in the same chain space until you have 5 loops on your hook. After you have 5 loops on your hook, yarn over and pull through all the loops. Chain 1.* Repeat this pattern on each chain space across the row, then you'll have two remaining stitches. Make a double crochet on the last stitch.
Repeat Row 1 and Row 2 until you reach your desired length.
Different Items to Make Using Cluster Crochet Stitch
Although we love decorating our homes with various items we created, wouldn't it be better if just by flipping and using the wrong side you'll get a whole new design?
The Cluster Stitch got you covered. There's actually no wrong side or right side with this stitch. Each side has its own unique pattern that you can use, that's two designs in just one item!
Blankets, dishcloths, scarves, throws – you can make anything using this stitch!
If you're looking for something functional and can also be used to decorate your home, perhaps you can make a rug! Make one with rows in different colors. Moreover, change things up just by flipping the rug!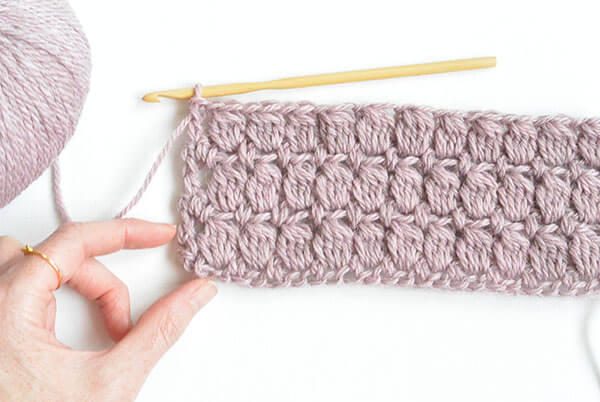 Share Your Works
Were you able to follow this Free Cluster Crochet Stitch Tutorial? It's easy, isn't it?
We're positive you're now ready to work on your very own creation! Don't forget to share with us your works. Feel free to post them on our Facebook Page.
Looking for other stitches to learn? Check out more stitch tutorials here: