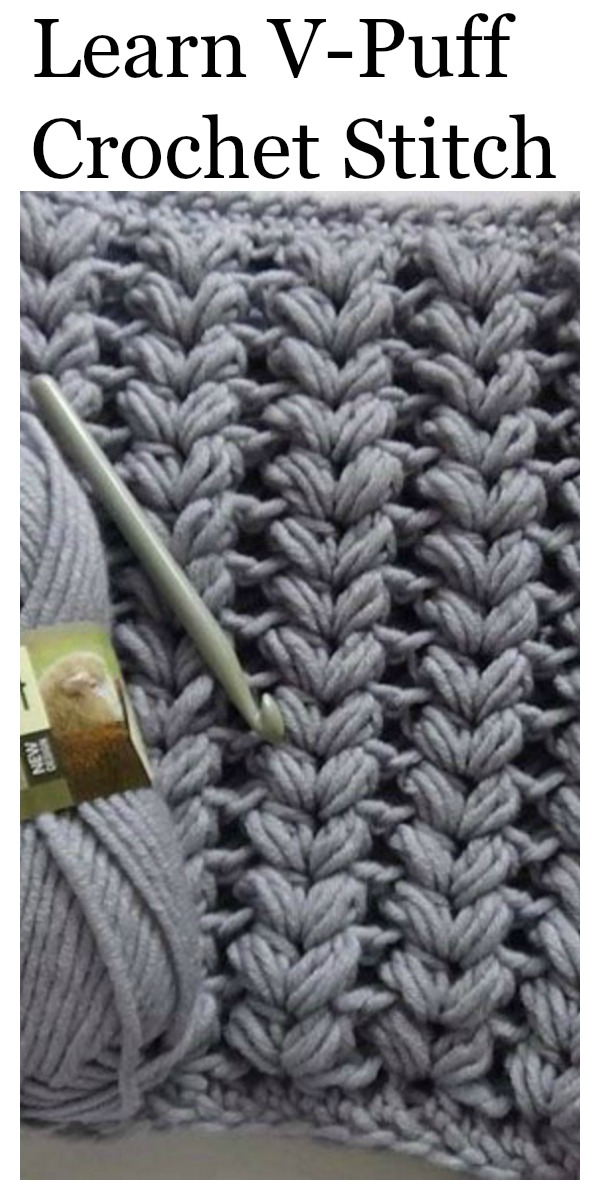 V Puff Crochet Stitch
The 'V' puff crochet stitch is another one of those really great versatile crochet stitches. It looks lovely in just about any patter, and is quite easy to learn. This would looks especially good in a chunky blanket or oversized sweater. Can you feel the warmth already? I certainly can.
This video tutorial will show you how to crochet the 'V' puff stitch, and also how to create a scarf out of it.
Happy Crocheting!
Thanks to Mari Annet for the featured photo
Learn More Crochet Stitches Here