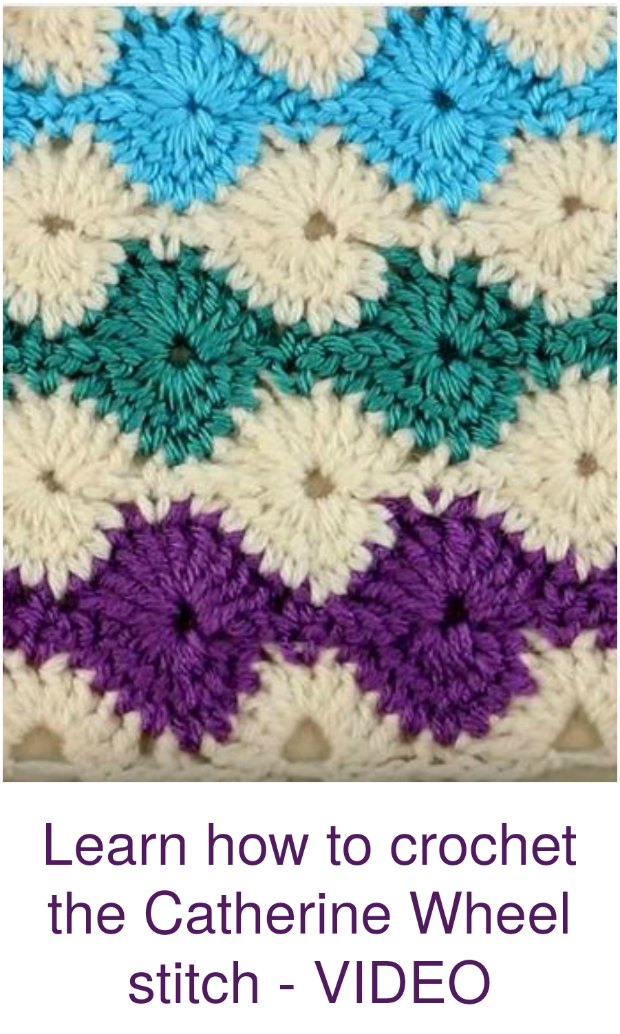 Catherine Wheel Stitch
The Catherine Wheel Stitch is sometimes also called (or confused with) the Starburst Stitch. It's an alternating stitch which looks great in rows of multiple bright colors, and one of the more interesting stitches you can learn. It's also a great way to practice your increasing and decreasing. Despite it's complicated appearance, the stitch uses basic crochet stitches in its constrction, so it's not too difficult. Just concentrate because it's a 5-row repeat!
Check out this video and learn how to crochet the Catherine Wheel Stitch. Be aware, there are some variations on this stitch as the instructor mentions. So if you do have a pattern to follow, check your pattern against the video and follow the pattern numbering to get the right size/design.
How to crochet the Catherine Wheel Stitch – video
If you would like to give this stitch a try, here are some patterns that use the Catherine Wheel stitch. If you would prefer a written and photo tutorial for this stitch, you can find it HERE.