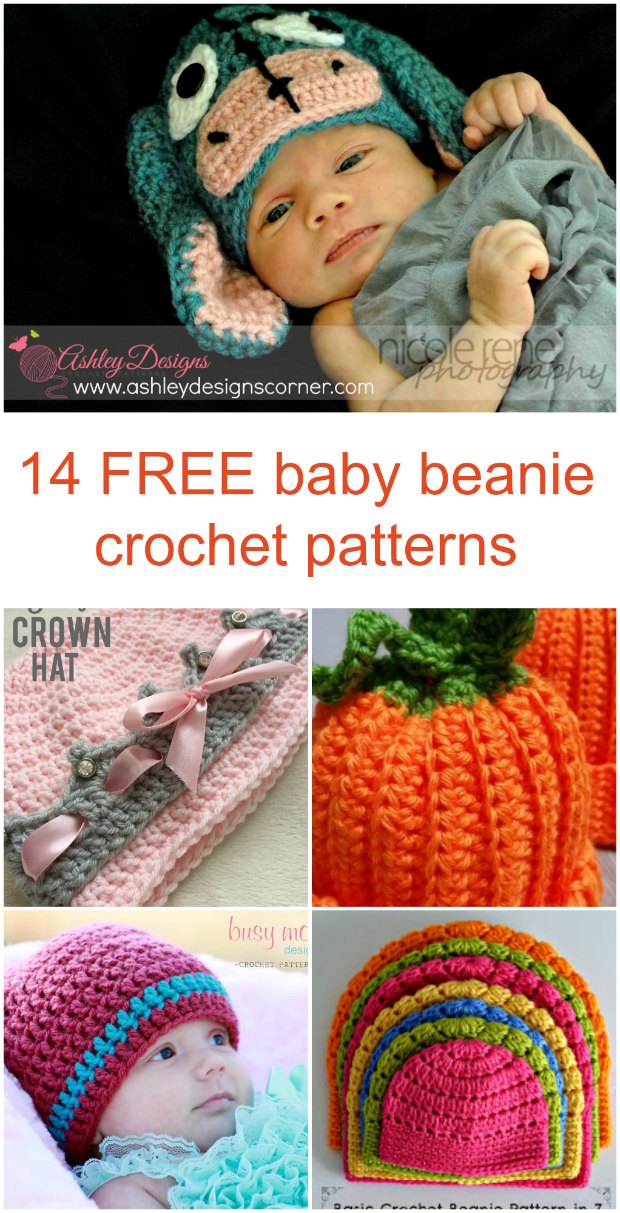 Baby Beanie Hat Crochet Patterns
Sweet Baby Beanie Hat Crochet Patterns are one of my favorites because they're quick, adorable and useful. Check out some of my favorite free baby crochet hats patterns to find ones that are cute, precious, silly or just plain warm and cosy. Babies (and moms) will appreciate a nice crocheted baby hat!
Character hats are always popular with newborns for photo opportunities. How about that one with the crown ! Perfect for any new little princesses. And the sports one is ideal to make up in daddy's favorite team colors. We hope to bring you more baby patterns in future with hats and wearables perfect for taking photos of the new arrivals.
And you'll appreciate these patterns no matter your level of crochet experience. There's something here that everyone can try.
Free Baby Beanie Hat Crochet Patterns