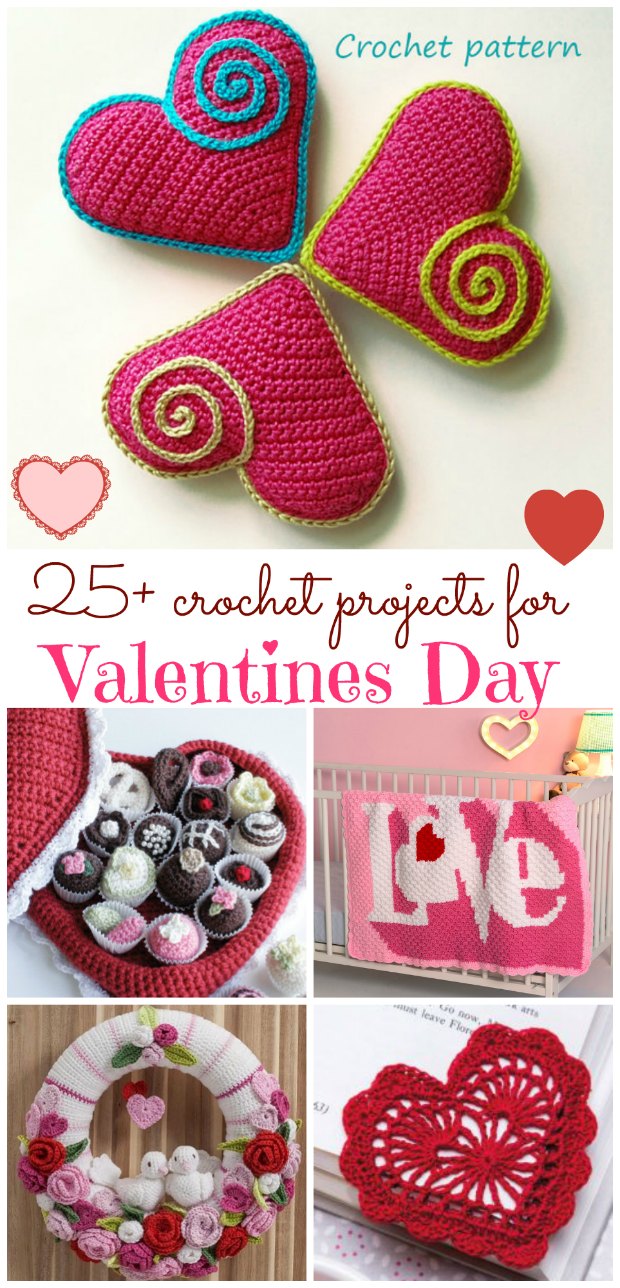 Valentine Crochet Patterns
Valentine Crochet Patterns there is still time to crochet something to celebrate love and all things romantic for Valentines Day. If you don't have a lot of time (or yarn) then there are plenty of small and quick patterns.
Patterns for stuffed heart ornaments, coasters and garlands. If you have more time on your hands then you can indulge in some of the larger projects. Such as blankets, scarves, wreaths or even that amazing crocheted box of chocolates! Guilt and calorie free ;-).
With 25 different projects there is something here to suit every loved one.
Most of the patterns are free. We have included a few premium paid patterns if you want something more intricate. The wreath with the love birds is one of those, it is just stunning!
Many of the patterns are also from some of our favorite online yarn stores such as Red Heart, Knit Picks and Love Crochet, so you know you are going to get a well prepared and tested professional pattern. In each case, they make it super-easy for you.
To get you going on your project we have provided links below each pattern with the materials you need. That way you can be sure to get the exact yarn in the right colors to make your project a success. But you can also check out some pretty heart and Valentines crochet patterns from smaller independent pattern designers on Craftsy too.
Your special someone will be so excited to receive a hand made gift. With your love and dedication put in will make this gift extra special and sentimental.
Valentine Crochet Patterns And Awesome Projects
You can click on each of the images below and the pattern download page, or the tutorial page for each project will open in a new window. Enjoy!