The Sun Kitchen Crochet Dish Scrubber Pattern creates a double sided dish scrubber that can be used for your kitchen or bathroom scrubbing needs.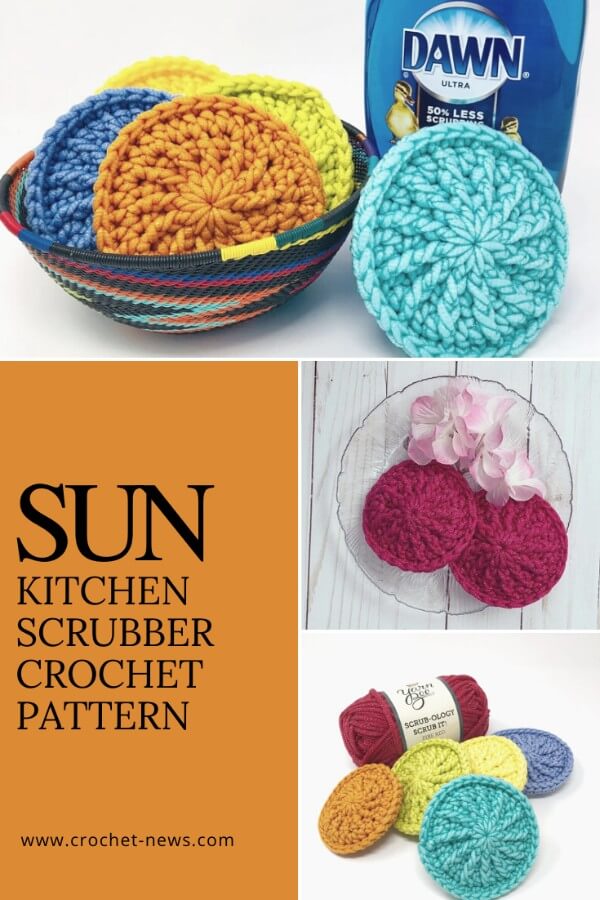 Tired of your everyday, bland scrubbing experience? The Sun Kitchen Dish Scrubber Crochet Pattern can excite you! Maybe it's time for your old and icky pads to be thrown away. This scrubber is a delightful scrubbing pad; make way for a new and colorful scrubber!
One of the crochet pattern you can try for your scrubber is a sunburst pattern. This pattern, as its name suggests, resembles the sun. Its rays bursts and swirls in all directions.

OTHER CROCHET KITCHEN SCRUBBER PATTERN USES
Since the sunburst pattern forms a natural circle, it will make for a perfect scrubber. Not only in kitchens but in bathrooms as well. This pattern would also fit perfectly as a hanging decoration, mini wallet, and as pads for cups.
Mothers would be delighted to use this pattern because it can go perfectly with a lot of everyday objects. Just carefully follow all the instructions needed for this pattern. Then, they can churn out a lot of sunburst patterns with ease. Also, when they already mastered how to make this pattern, they can finally bring it on large-scale projects.
The great thing about this pattern is it doesn't only serve as mere decoration. It can be an actual product that one can use every day. Emily Bash designed the sunburst pattern. Thanks to her, our everyday items now has a lease of new life. It is now beaming with bright colors and delightful design!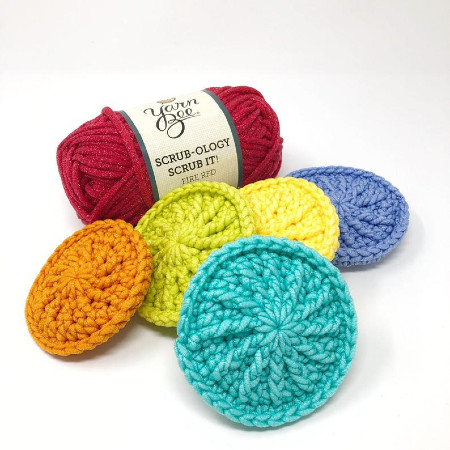 CROCHET PATTERN SKILL LEVEL

MATERIALS TO MAKE A KITCHEN SCRUBBER
Yarn – nylon scrubby yarn or spooled 3" tulle
– 25 yards
The sun kitchen scrubber crochet pattern takes a bit of patience. Eventually, it can be an absorbing and fulfilling craft to do. The sunburst's visual is great! Not only on your scrubbing pads but as various everyday objects.
By taking a look at sunburst patterns, it's not only the intricate designs that one should marvel at, but the labor of love that came in with stitching it.
Today, you can start your own expression of love by making your very own Sun Kitchen Scrubber Crochet Pattern. It can brighten up, not only your kitchen, but different parts of your house as well!