Go twinning with your little one and even your mom with this Diane dragonfly shawl crochet pattern!
Have you been tirelessly looking for a shawl crochet pattern you make both for your mom and your toddler? Well, look no further! We have the perfect pattern for you.
This Diane Dragonfly Shawl Crochet Pattern works for adults and for the young ones too! You can even customize it to use their favorite colors.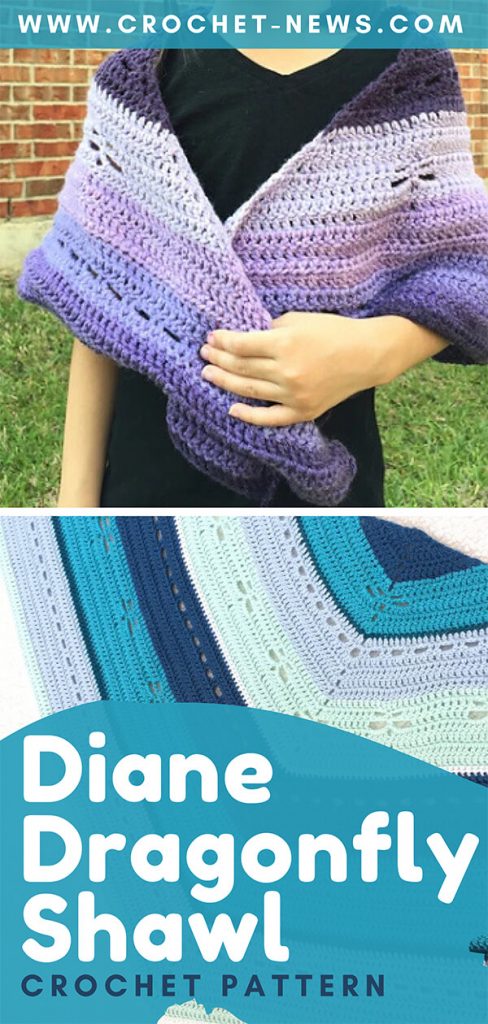 The Designer of the Dragonfly Crochet Shawl
We have never seen a shawl crochet pattern that has a mini size perfect for toddlers until we came across Little Panda Mommy's Diane Dragonfly Crochet Shawl pattern.
Going through their other patterns, we were instantly captivated by her colorful works! They can surely capture a kid's heart with their choices of yarn colors.
However, bright colors are not just for the kids, right? In fact, their Sophie Mermaid Tail Blanket is easily in our top favorites! Good thing it comes in adult size.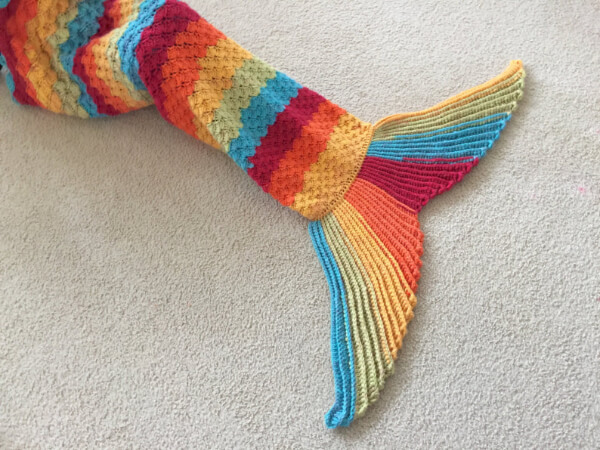 Aside from scarves and blankets, they also have patterns for various hats and beanies. In case you're also a knitter, they also have knitted beanie patterns available.
Colorful Yarn Used in the Crochet Shawl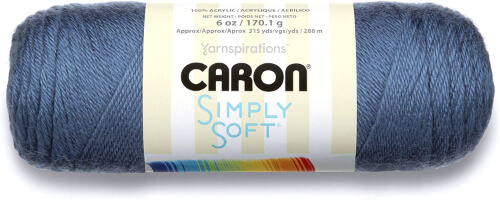 Although shawls are usually for adults, Little Panda Mommy made their shawl crochet pattern suitable for the little ones by using colors that work for kids.
For this Dragonfly crochet shawl, they recommend using a 100% acrylic Caron Simply Soft Yarn. It's a heavy worsted weight yarn that can easily be washed using a machine.
Even though it's a medium weight yarn, it still has a drape perfect for shawls.
The pattern is created by using different colors in its rows, but if you're feeling a little adventurous you can also use self-striping yarn.
We highly recommend the Lion Brand Just My Stripe Yarn as an alternative.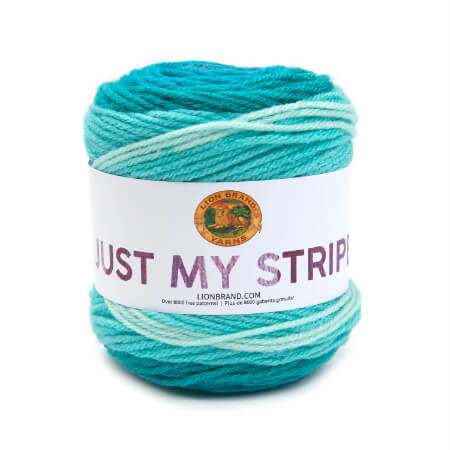 Aside from the two yarns are both 100% acrylic and have the same weight, the Lion Brand yarn has fun color combinations that kids and adults will surely love.
Have you decided what colors to use on the dragonfly shawl crochet pattern you'll be making? We're excited to see the color combinations you'll have chosen!
Learn More About the Gorgeous Dragonfly Shawl Crochet Pattern
The little dragonfly design in this shawl is simply adorable. We thought this pattern is more suitable for intermediate crocheters, but it's actually a beginner-friendly pattern!
In fact, it uses basic stitches you can complete a toddler-sized shawl in just a day. On the other hand, an adult-sized pattern can be finished in one weekend.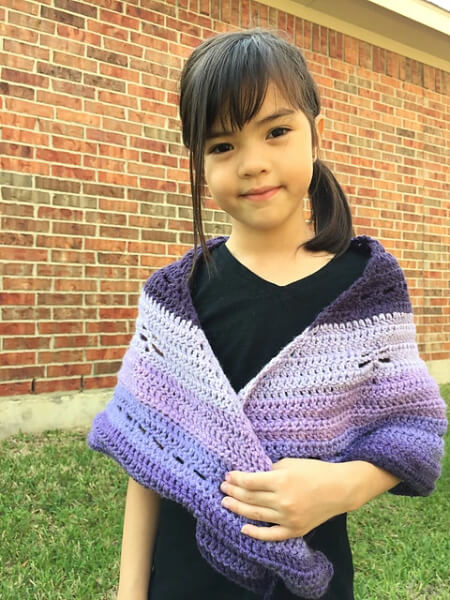 Although it has intricate and beautiful designs, Little Panda Mommy made sure this crochet dragonfly shawl pattern is easy to follow. The row by row instructions to make the shawl is incredibly easy to understand.
To make sure you're on the right track, they even include the total stitches count of each row. For crocheters who always double-check their stitches count, this is a huge plus!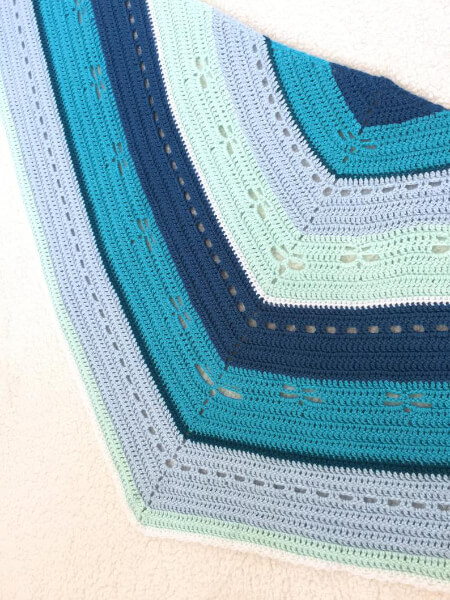 Are you planning to make your very own shawl using this Diane Dragonfly Shawl Crochet Pattern? If you can't decide on what color to use, just ask your mom and your little one their favorite colors!
We're sure you'll find a yarn that will match their favorites.
Skill Level
Beginner
Materials Needed
Caron Simply Soft Yarn use your chosen color
Finished size (Width x Length x Height)
Toddler size: 36 inches x 23 inches x 12.5 inches
Child size: 50 inches x 33 inches x 18 inches
Adult size: 80 inches x 50 inches x 30 inches
Stitches Used
Magic ring
Chain stitch (ch) – Learn the ch here.
Slip stitch (sl st)
Single crochet (sc) – Tutorial on how to do sc here.
Half double crochet (hdc) – How to do half double crochet
Double crochet (dc) – Guide on how to do dc.
We're Excited to See Your Own Dragonfly Shawl Crochet!
Have you started working on your shawl crochet pattern? We'd love to see what colors you used!
Share your works with fellow crocheters by posting your finished work on our Facebook Page. Maybe you'll also come across a pattern you can work on next!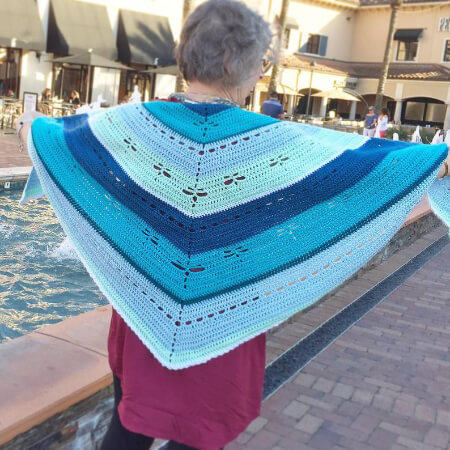 Looking for a blanket to partner with your dragonfly inspired shawl? Check out more dragonfly crochet patterns.
We hope you enjoyed making this dragonfly shawl crochet pattern and we can't wait to see your twinning pictures with your little one and your mom!