Let our crochet interweave stitch tutorial guide you step-by-step to learn this fun and famous stitch.
Here is another stitch crochet fans make sure to learn and master.
Keep reading for our written and video interweave crochet stitch tutorial.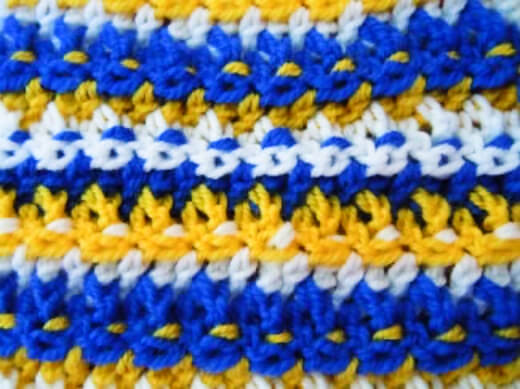 Interweave Crochet Stitch Written Instructions
Multiple of 2 sts + 1. (add 2 for base chain)

1st row (right side): Miss 3ch (count as 1tr). 1tr into next and each ch to end, turn.

2nd row: 3ch (count as 1tr), miss first st, *1dtr/rf round next st, 1tr into next st; rep from * ending last rep in top of tch, turn.

Rep 2nd row.
Interweave Crochet Stitch Video Tutorial
Interweave Stitch Crochet Tutorial
We hope you've enjoyed learning the interweave crochet stitch!
If you want more stitch tutorials, check out our Crochet Aligned Puff Stitch Tutorial and Fantail Stitch Crochet Tutorial.

Be sure to post the patterns you make to our Facebook page.

Check out all of our crochet stitch tutorials here.

Happy crocheting with your new crochet interweave stitch!