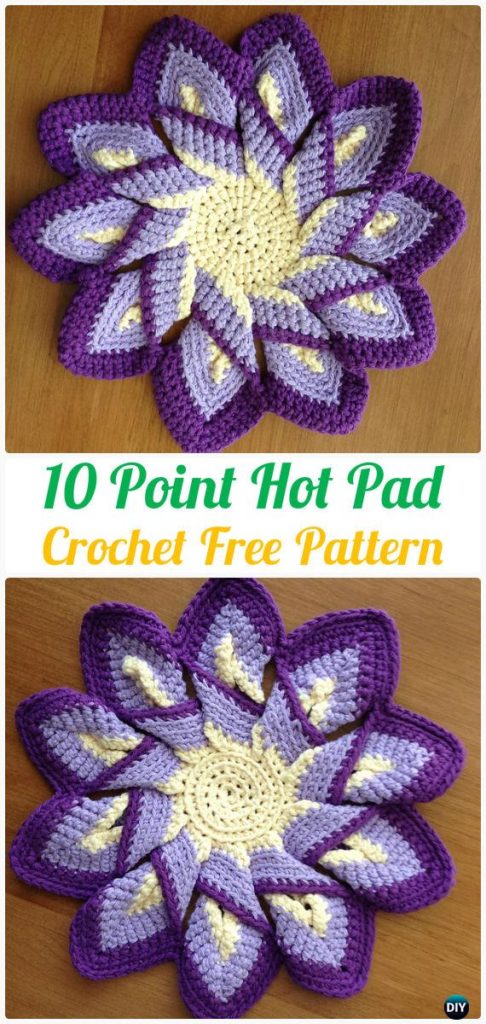 Crochet Hot Pads Classic 10 Point Pattern
This Crochet Hot Pads 10 Point Pattern will add a personal touch to your kitchen. Play around with the colors and make a bright and bubbly hot pad. Alternatively you can opt for beige's, whites and greys for a toned down, yet elegant look.
A quick note of caution: this is not intended to be used as a pot holder but rater a decorative hot pad, or trivet if you will, to protect hard surfaces from hot dishes.