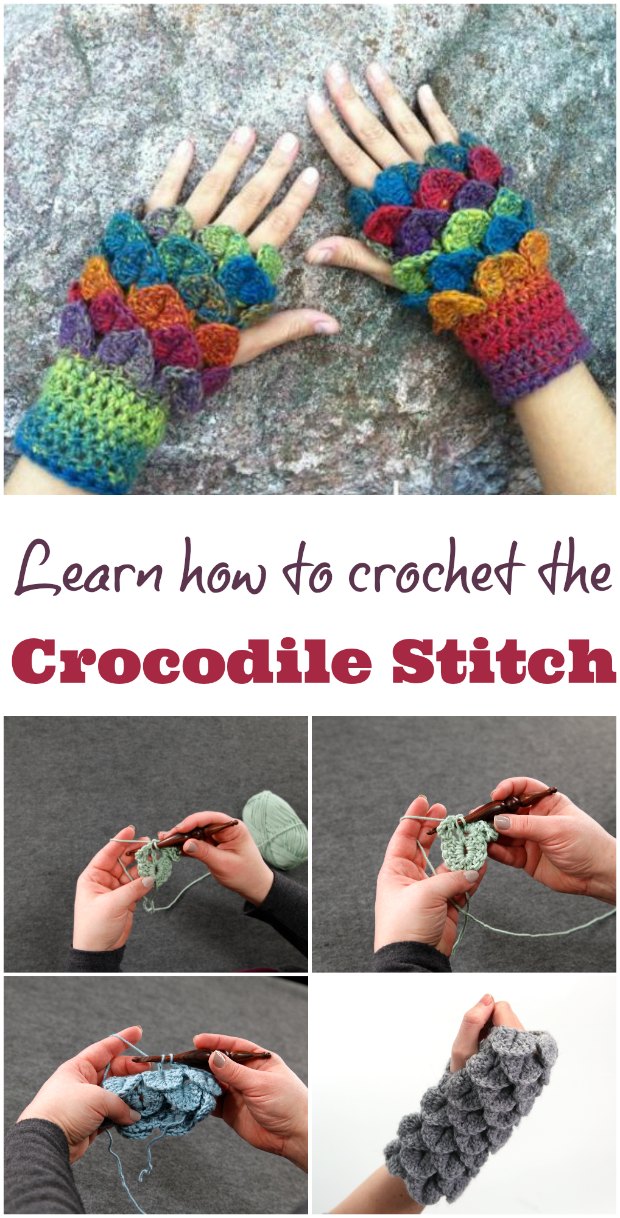 Crocodile Stitch Crochet Stitch Of The Week
The crocodile stitch crochet Stitch of the Week is awesome. It's been huge over this last year with many newly released patterns, classes and crochet-alongs featuring this stitch. If you've not tried it yet – you should!
Be aware, this is a bulky stitch that can be a bit of a yarn-hog. The resulting thickness, texture and design makes the investment really worth it.
The Crocodile Stitch is sometimes also called the Mermaid Stitch. They both result is like alternating rows of scales on top of each other, and if you check out our previous articles on Mermaid Tails and Blankets to crochet, you'll see it featured often.
Click the pictures below to find stunning Mermaid crochet patterns.
It is often described as a more intermediate stitch, but with a good video class, even someone fairly new to crochet can get good results with this. You'll only need to be comfortable with chains and double crochet. Just be prepared to practice to make sure all of your scales come out evenly and well spaced. Once you get the hang of it, you'll be just itching to take the stitch and use it in some of the amazing patterns that are available.
We recommend the Crocodile Stitch Class from Craftsy, taught by Tamara Kelly.

Crocodile Stitch Crochet Class Overview

Tip the scales in a fun, textural direction with the crocodile stitch! Join Moogly founder Tamara Kelly as she guides you through the steps you need. During class, Tamara starts with techniques for the basic crocodile stitch before moving on to shaping with increases and decreases.

Want to try out your new skills? You'll work a fun pillow project as you get some practice working with written patterns. Tamara will even teach you how to work crocodile stitch in the round, create fun edgings and add fabulous embellishments!

By the end of class, you'll be able to bring your crocodile-stitch skills to nearly any project, for results that say, "Why don't you stay for a while, crocodile?"
Watch the video to learn more about the Crocodile Stitch
Read more about the Crocodile Stitch Class here