The Star Crochet Baby Bunting Bag Pattern creates a snug-fitting dense fabric that will give your little angels a stylish yet very comfortable feel.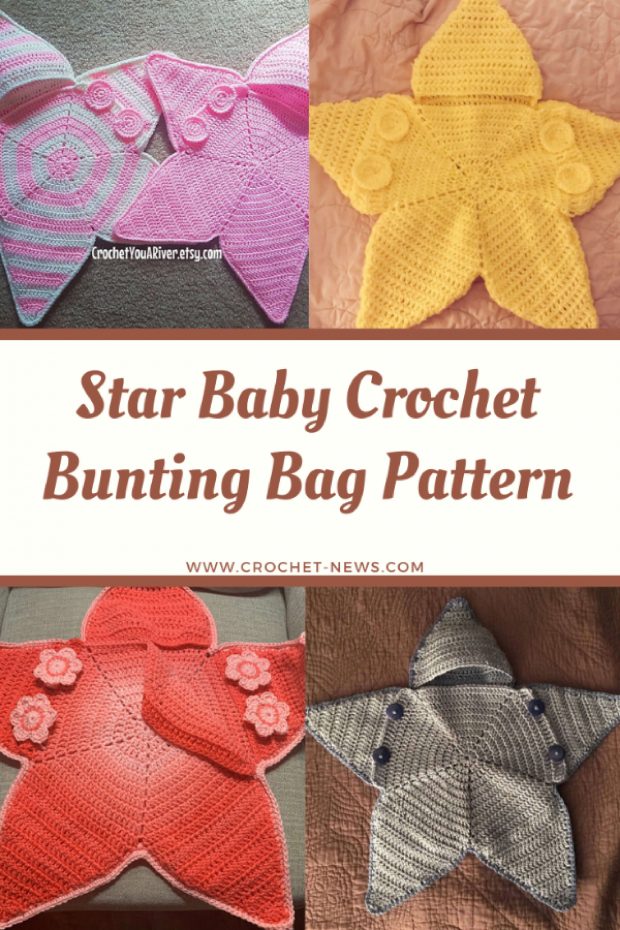 Make your babies look extra adorable with this Crochet Star Baby Bunting Bag Pattern by Shelly of ShelleysCrochetOle.

This star bunting pattern can be given as a present; may it be for a friend who has a newborn baby or for your newly born niece or nephew. Anyone will surely be ecstatic to receive this hand-crafted item especially if it's made from the heart. 

Even for those people who are not fond of do-it-your-own stuff and items made by hands, this star baby bunting bag will definitely change their minds because of how soft and closed-knit the texture is. It will come out sturdy and will keep their babies comfy all day.

WHERE YOUR BABY CAN USE THE STAR BABY CROCHET BAG
The Star Baby Crochet Bunting Bag Pattern gives your precious little babies the warmth of hugs that they deserve.
You can tuck them in their crochet star bunting bag during car rides, strolls in the park through cold weathers, or during a quick getaway to another town.

You can also snuggle them with this bunting bag whenever you're out with them in the mall or other public places to protect them from cold.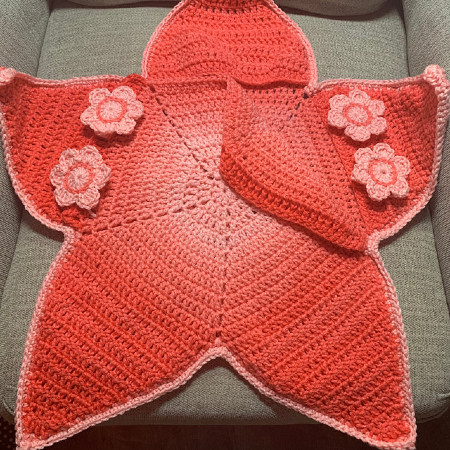 MATERIALS NEEDED IN MAKING THE PATTERN
Yarn – Any

Medium 4 for the one in the picture (2 – 7oz
skeins)

J Hook
I Hook
H Hook
Yarn Needle
Scissors
Tape Measure

SIZES OF THE CROCHET BUNTING BAG
This crochet star bunting bag is best for newly born babies up to their third month (0-3 months old). Below is the approximate size of the bunting bag:
27 inches from tip of hat to leg point
27 inches from arm tip to arm tip.

LEVEL OF KNOWLEDGE IN CROCHET
Expertise in crocheting is not that needed in order to make this crochet star baby bunting bag. It only requires basic knowledge which is more than enough if you know by heart all of the basic stitches.

STITCHES TO BE USED IN MAKING YOUR CROCHET STAR BUNTING BAG
Special stitches
Reverse slip stitch is a special stitch used in making the Star Baby Bunting Crochet Bag Pattern. It is optional so it's okay if you want to use it or not.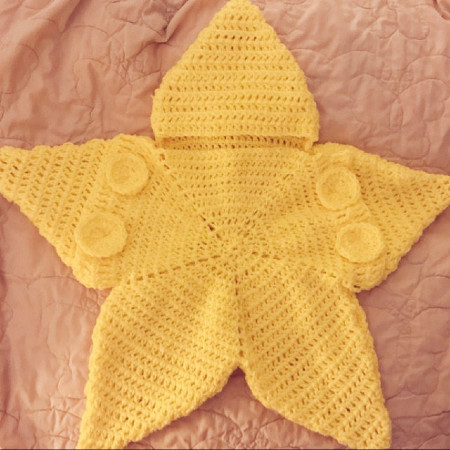 This crochet star baby bunting bag is a very adorable pattern that will surely make people smile whenever they see a little angel wearing one.
It also gives a sense of achievement for those people especially moms who made it on their own for their little ones.

Start making your very own Star Crochet Baby Bunting Pattern and you'll surely be giving your little one and all the other mothers out there the gift of happiness!