The 'Something Blue' Wedding Crochet Flower Bracelet Pattern makes a beautiful flower patterned bracelet of different hues of blue for the bride's 'something blue'.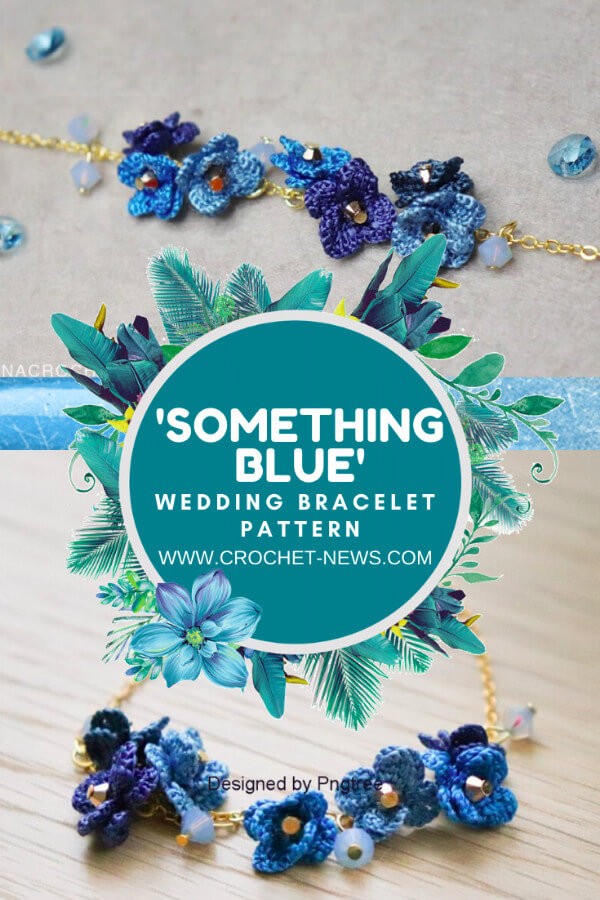 Eva Widjaja of HanaCrochetDesign designed this pattern with this quote in mind:
'Something blue, something old, and something borrowed'
Marrying someone soon? Or do you know someone getting married soon? The 'Something Blue' Wedding Bracelet pattern is a great pop of color for the bride that is both subtle and attention attracting.

Warding off evil in a marriage is what 'something blue' stand for. It also stands for three key qualities for a solid marriage: love, purity and fidelity. This bracelet can also be great gifts for the bridesmaids!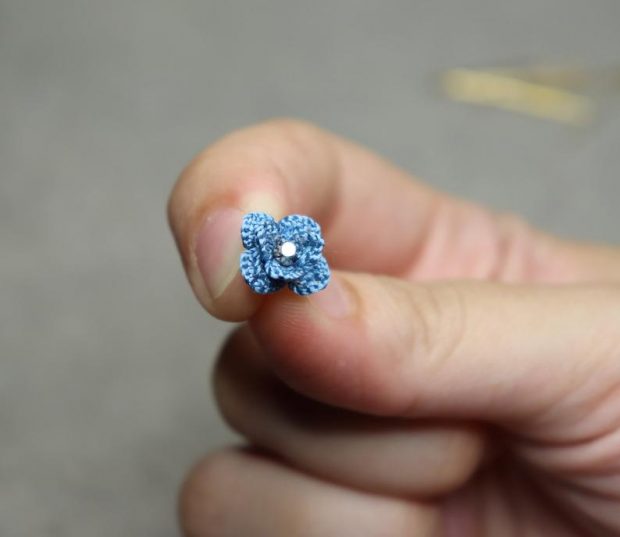 ABOUT THE FLOWER BRACELET CROCHET PATTERN
The original pattern uses a silk thread to bring out a more luxurious feel coupled with the Swarovski beads and gold chain. Using a silk thread is harder because it is very smooth and has almost the same texture as an embroidery thread, so you can opt for a cotton thread.

The pattern is written in English. It comes with a crochet diagram and a step-by-step photo tutorial.

'SOMETHING BLUE' CROCHET BRACELET MATERIALS
Crochet thread – silk thread or cotton crochet thread #80
Jewelry Pliers
Hook – 0.5 mm
Scissors
Needle
3mm rose gold Swarovski beads
4mm Swarovski beads Air Blue Opal
3mm 14k gold filled jump ring
Gold filled chain
Lobster clasp
Gold head pin
Fabric stiffener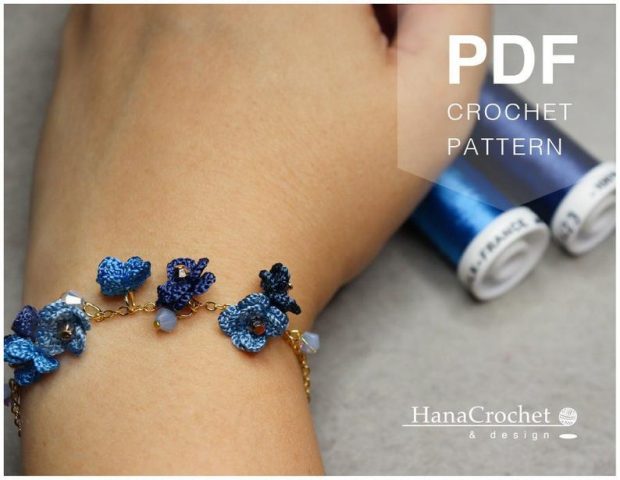 No matter if you are the one marrying, a friend is, or not any time soon, this bracelet is a great pattern to make. It shouts just the right amount of luxury and catches attention but in a subtle way.

Personally for me, I find this bracelet great for everyday wear. It's subtle because the design is not overly big, which will make it easier to pair with any outfit.
It can be a nice handmade gift for that friend who is just starting to get into wearing jewelries. If you're making this for a wedding then be check out our 21 Bridal Crochet Patterns for more ideas.

If you are ready to start your own bracelet now, click the button below to get the 'Something Blue' Wedding Crochet Flower Bracelet Pattern: