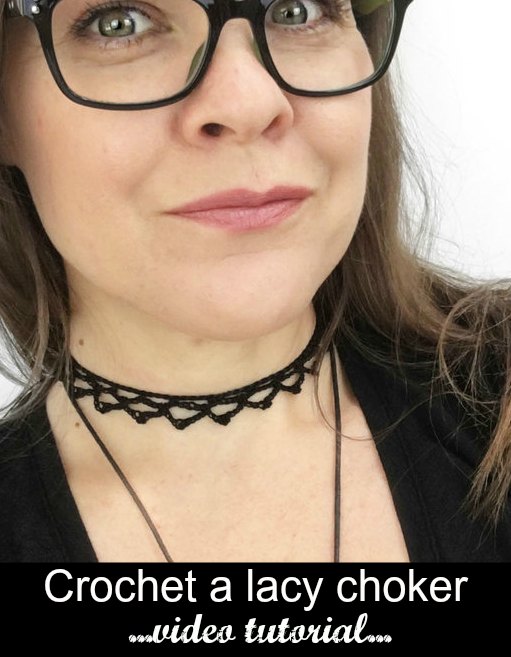 Lace Choker
This lace choker necklace is so simple to make. Have you noticed that the lace choker seems to be back in style and this design is so elegant. I've been seeing it just quietly making an understated appearance on TV and in magazines just recently. And I'm delighted about it because I just love this pretty, dainty and feminine look.
So here is a pretty lace choker crochet pattern, with a video tutorial to show you how to make it. I think these look sexy and elegant in black with an evening dress, but make them in other colors and wear with a t-shirt and they can look cute and pretty, and casual too.
For this pattern you will need some fine crochet thread and a 2mm hook. The example used Rico Essentials Thread in Black, but for the tutorial part of the video the designer used some dk weight cotton and a 4mm hook, just so you can see what she's doing a little easier.
TIP: remember to leave a long length of yarn when you start and finish the project so you can use it to tie on your new choker. And do block your project before wearing it to really allow the lacey pattern to stand out.
How To Crochet An Easy Lace Choker
Get the Rico Essentials Crochet Thread here