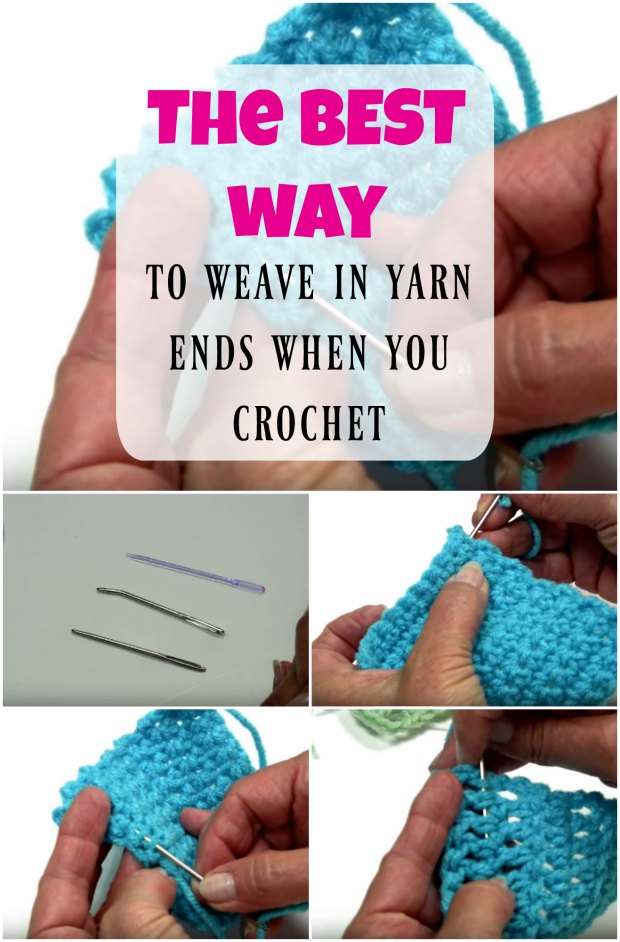 How To Weave In Yarn Ends Crochet Video
How to weave in yarn ends is in relation to our previous article. Did you catch the article we shared last week about 4 different methods to weave in the yarn ends for your crochet projects?
One reader wrote and shared with us another method and we've voted this our new favorite way! Although we loved the diagonal method from Edie Eckman in her Craftsy class Improve Your Crochet: Essential Techniques.
This back-weaving method looks super-strong and prevents a lot of the horizontal movement that tends to result in ends coming loose over time.
In this video from Red Heart Yarns, you'll learn how to back weave the ends into both single and double crochet, and can apply the same to other post stitches.
Then see how the same technique can be used in other shapes such as for granny squares.
I hope now you know how to weave in yarn ends for all your crocheting projects.
Do you have any other favorite methods for making absolutely sure those yarn ends aren't going to come loose? Share and links, videos and tutorials with us via the contact page.
Or if you have a tutorial on your own blog, for any crochet related subject. Use the Submissions page and we may feature your site on Crochet News.