If you're looking for a stitch that creates a flat fabric that's flowy but sturdy, you should definitely try the Crochet Moss Stitch!
It's a versatile stitch you can use in any project. Plus, it creates a fabric that's super fast to finish and easy to crochet.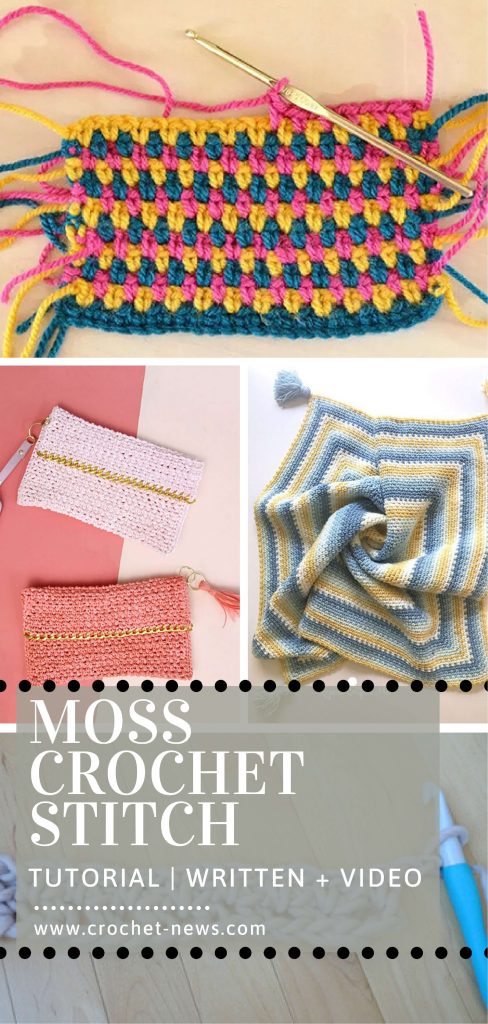 Crochet Moss Stitch Tutorial
Most of us crocheting as some form of relaxation, so if you want to learn a new stitch but also want to have a chill time, the Moss Crochet Stitch is perfect for you.
By just using two stitches – single crochet stitch and chain stitch – you can learn a new stitch. Yes, this stitch only uses the two most basic crochet stitches. You won't even have any trouble figuring out where to insert your stitches since you'll be working on chain spaces.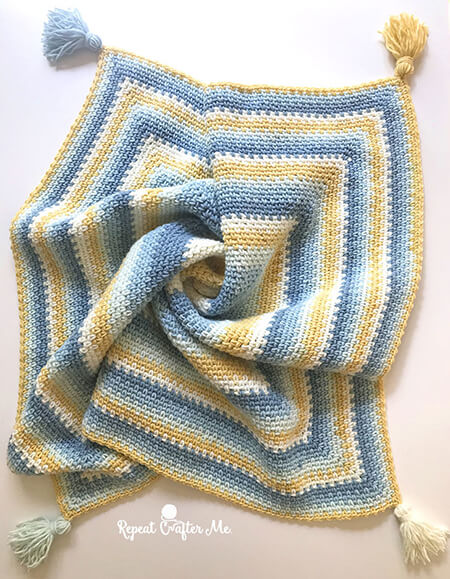 To make a project using this stitch, all you have to do is repeat just one row! Imagine having to memorize only one row, repeating it over, and achieving a gorgeous texture in no time. In fact, it looks more complicated than it actually is.
Because of the chain spaces, it's not as dense as rows worked in single crochets only. Thus, it creates a flat and flowy fabric you can use in lots of projects.
There are lots of project ideas you can make using this stitch, but first bring out your yarn and hook. It's time to learn how to make the Moss Crochet Stitch!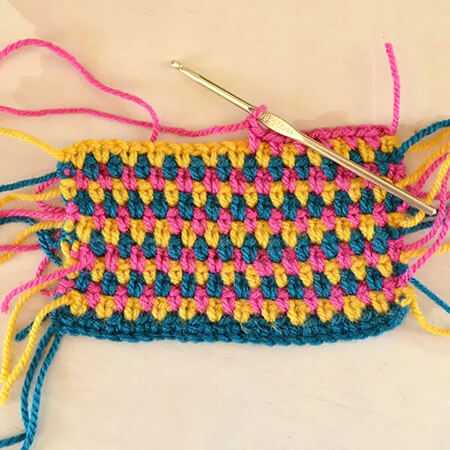 Moss Crochet Stitch Instructions
To start making this stitch, make an even amount of chain stitches.
Row 1
In the fourth chain from the hook, make a single crochet. * Chain 1, and skip the next chain and work a single crochet on the next chain. * Repeat this pattern until the end of the row. Work one single crochet in the last stitch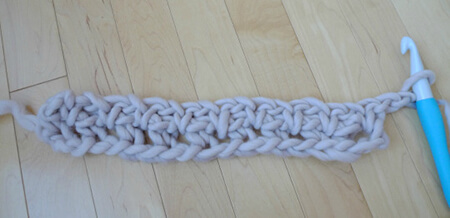 Row 2
Chain 2, turn your work. * Single crochet in the chain space from the previous row. Chain 1, skip the next stitch. * Repeat this pattern until the end of the row. Finish the row by making a single crochet in the left of the last single crochet from the row below.
Repeat Row 2 until you get your desired length.
Patterns to Make Using the Moss Stitch Crochet
If you're worried about the fabric being too loose because of the chain spaces, there's nothing to be worried about! In fact, the fabric created by this stitch is solid and sturdy.
Although you'll have a sturdy fabric with this stitch, you can still make projects that are meant to be drapey. You can even make scarves using this stitch since the fabric will not be too stiff.
Thinking of making tops or clothing? Go ahead, use the Moss Crochet Stitch! You can achieve a fabric solid and thin enough to be drapey.
Aside from being solid and drapey, the moss crochet stitch also creates a fabric sturdy enough for bags and baskets. Not only will your crochet bags and baskets be functional, they will also have a more eye-catching look because of its patterns.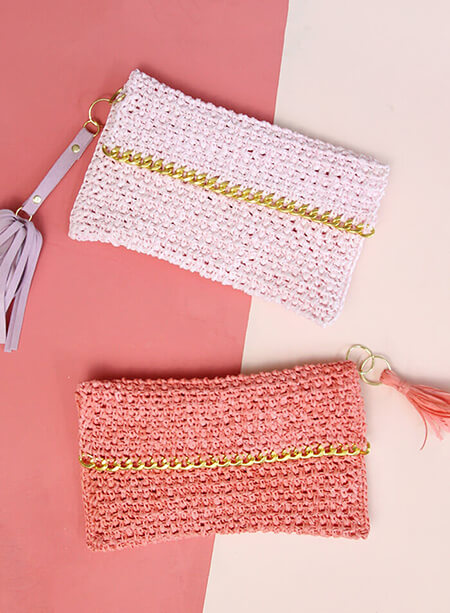 Share With Us Your Works
Recently finished a pattern that uses the Moss Crochet Stitch? Show off your projects by posting them to our Facebook Page. We love seeing works from our community!
If you're looking for other stitches to include in your stitches library, head over to other crochet stitch tutorials by clicking this link.
We hope you had a grand time following along this tutorial and let us know what patterns you worked from this Crochet Moss Stitch Tutorial!