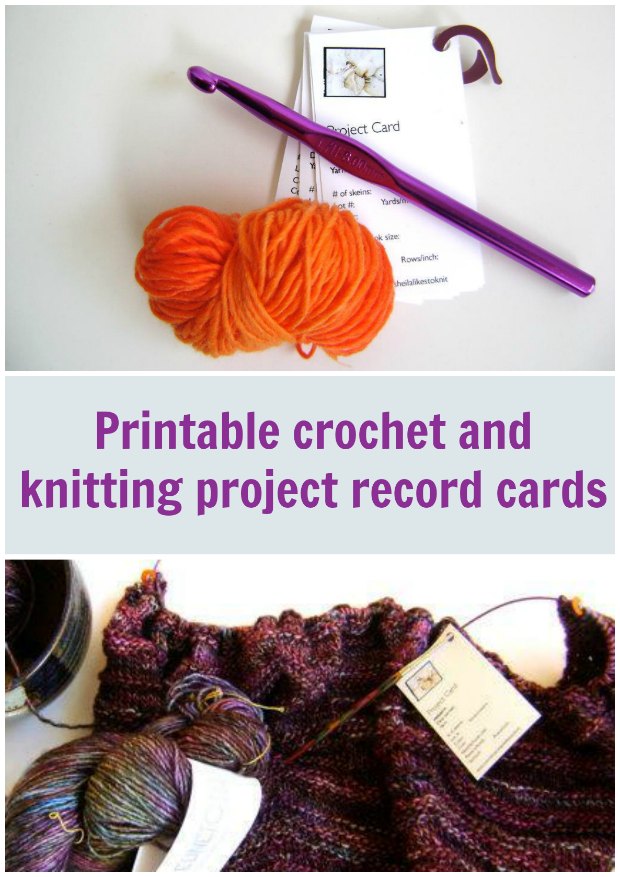 Crochet Project Record Cards
These crochet project record cards will keep you super-organised when you crochet. Do you only ever work on one project at a time and work on it solidly until it's done? Or do you flit between projects? Have several or even many on the go? The Crochet News team are always so inspired by all the projects we find and share, that there is barely time to finish one fabulous project before we've found another that we simply must start right away.
Naturally, this can lead to confusion, missing hooks, forgotten sizes, half-finished and long-forgotten projects that are hard to come back to. Did you change up a hook size, or not? Darn it!
So to help you stay organised, here are some downloadable project cards you can keep with all your half finished or barely started projects. You can record:
date you started *just so you can disbelieve that later on*
hook or needle size used
yarn, including lot numbers, length, skeins etc
cost of materials
pattern details in case it was a digital pattern
gauge
There are 10 small cards on a page with all the information you need on one side, and plenty of room on the back to write down additional notes. Print them on a light card stock, or on the plain side of a pretty scrapbooking paper. Add a pretty ball of yarn tied with a ribbon and you have a ready made gift idea too!
Download the project cards here