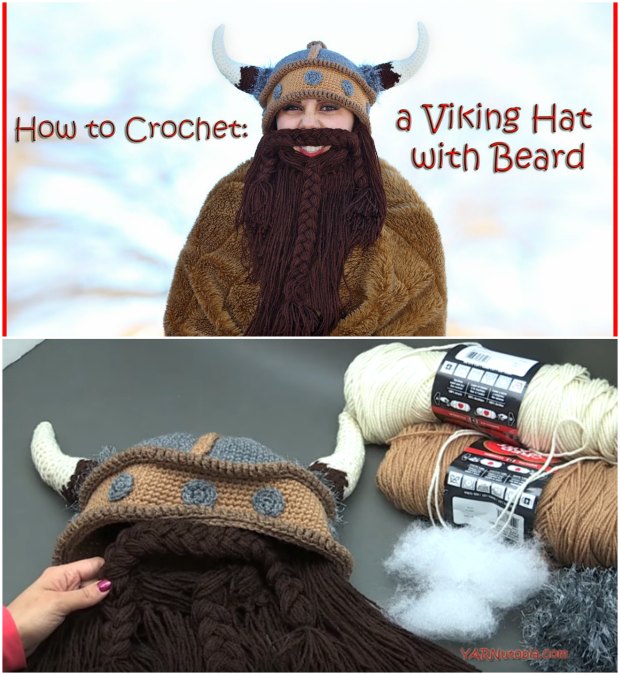 Crochet Viking Hat And Beard
This crochet viking hat and beard is absolutely fabulous. Perfect for all occasions, well all dress up occasions. If there is one thing we ALL can agree on when it comes to crochet it's simply fabulous for making 'novelty items', fun things, and costumes. We laughed out loud at this amazing creation when it came across our desks this week. Can you believe it – a full on viking helmet, with horns and a huge (removable) beard with braids.
What an incredible creation. We weren't able to find any written pattern or instructions for this 'hat/helmet' but we have written to Nadia to ask for a link in case we missed it. If we hear back, we'll drop in again and update this article. In the meantime, if you want to give this one a try, then you can follow all the steps in the very comprehensive video below.
Materials needed:
Red Heart Super Saver Yarn in 5 different colors (Cafe Latte, Aran, Chocolate Brown, Grey Heather, Warm Brown)
Size H hook (5.0 mm)
Optional scraps of faux fur or a furry yarn
2 x 1 inch buttons
Polyfill stuffing
If you do make one of these, PLEASE share a picture on our Facebook page. We're itching to see you in it!