It's time to bring out your crochet spider web decoration because Halloween is just around the corner! We love crochet decorations because they are so easy to make and they can be used year after year.
Want to make your own Halloween decorations too? We gathered some of the best crochet spider web patterns that you can turn into your own decoration. You can even use some of them as your costume!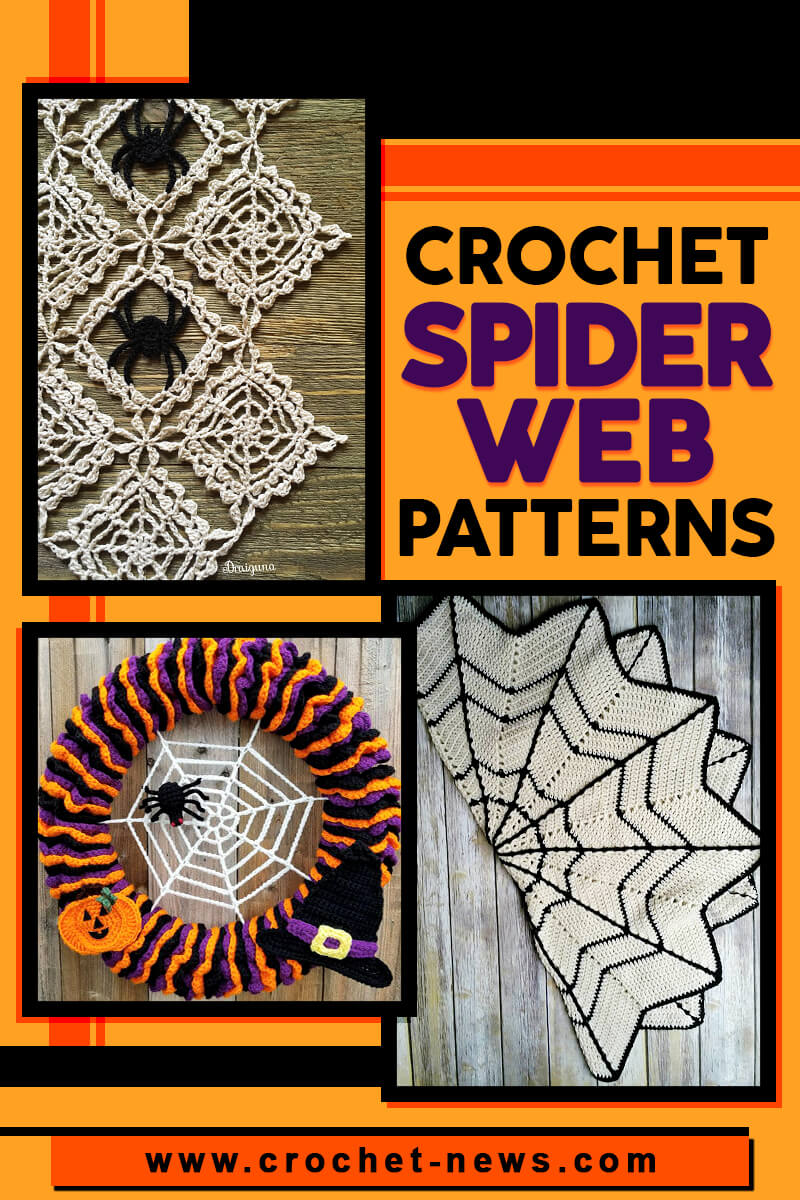 1. Whimsical Bernat Blanket Free Crochet Spider web Pattern From Yarnspirations
Is your kid a big fan of superheroes? Why not surprise him with his very own superhero-themed crochet spider web blanket?
If you're looking for a blanket that perfectly captures the usual color palette of a traditional superhero, then this free crochet spider web pattern is for you!
With its bright and eye-catching colors, your little one will surely love it.
To achieve the exact look, you will need 2 balls each of Bernat® Blanket Brights in Royal Blue and Race Car Red. In adding the white details, you will need one ball of Bernat Baby Blanket in White.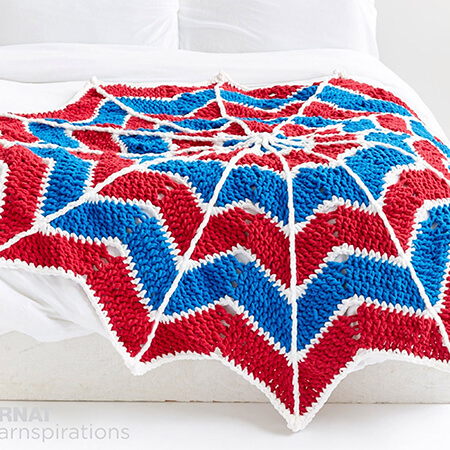 Get this free Pattern here.
2. Spider Web Blanket Crochet Pattern By croShangriLa
Are you looking for the perfect gift for your friend who loves everything spooky? We might have a crochet blanket he will love!
To create the spider web design, you will be using two yarn colors: black and white. The pattern you'll receive is written for the white version.
To create the mostly black version, all you have to do is invert the colors used in the pattern.
Because this spider web crochet only uses the basic stitches, this project is perfect for crocheters at any level. Even those who are starting out can surely finish this crochet project.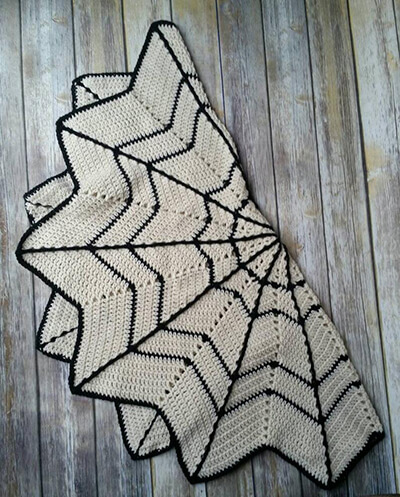 Get the Spider Web Blanket Crochet Pattern By croShangriLa Here
3. Halloween Doily Spider Web Crochet Pattern by Julia Hart of Draiguna
Decorate your homes for Halloween with this Halloween Doily Spider Web Crochet. This spider web doily serves both functionality and style in your homes' center and dinner tables or even your walls for this season!
An excellent present for friends and relatives who are fond of handmade items. This crochet spider web doilies are also for those people who love decorating their homes for the holidays.
The doily displays a mesh of webs surrounding four spiders. It features 16 patterns merged together on the exterior rounds.
SPIDER WEB CROCHET DOILY FUNCTIONS
Decoration – If you are planning on hosting a Halloween party, this doily is the perfect ornament for your tables, even your walls. It looks fancy with a hint of the Halloween spirit because of the added spider designs in the pattern.


Protection – Like all other functions of a doily, aside from it aesthetically-wised design, it serves as a protection for our furniture. It absorbs water dripping from our cold drinks like a coaster and prevents food accidentally dropping on our tables directly.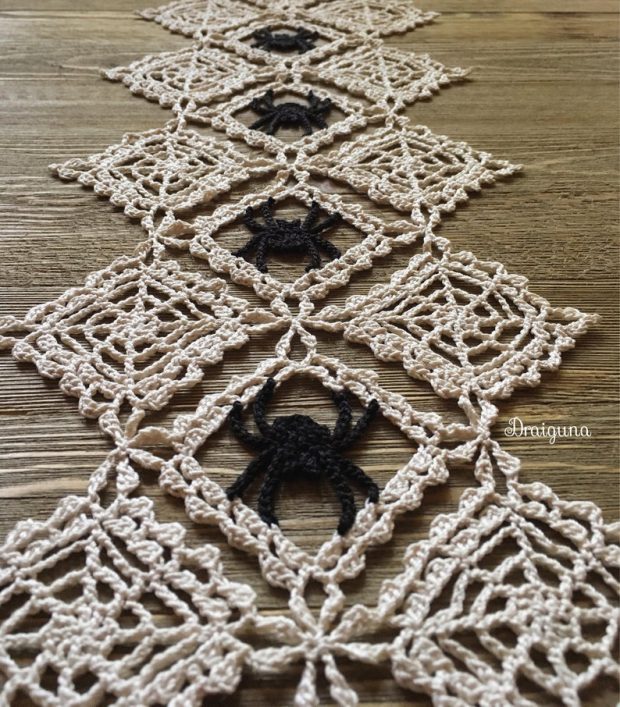 THIS CROCHET SPIDER WEB DOILY IS FOR…
People who are fond of making their very own hand-made crafts – If do-it-yourself projects are your thing, then this crochet spider web pattern is for you, it challenges your skills and gives you a sense of accomplishment after you've finished your very own project.
Artsy and Crafty People – Even for those who are not a fan of making their own hand-made items but loves artsy and fancy items; this pattern can still catch their hearts. The pattern is skillfully and exquisitely designed. With this crochet spider web doily, you'll have decorations that is fancy and with a Halloween vibe at the same time.
MEASUREMENT OF THE HALLOWEEN DOILY
Length = 21 inches long
Width = 7 inches wide
LEVEL OF KNOWLEDGE IN SPIDER DOILY CROCHETING
This spider web crochet pattern is intended for those who are in the intermediate level of knowledge in crocheting for it features different motifs and patterns. Instructions are written in U.S. Terminology.

DECORATING WITH SPIDER WEB CROCHET DOILY
The spider web crochet doily is perfect for decorating your homes this Halloween season. Julia uniquely designed this so that it features complete elegance.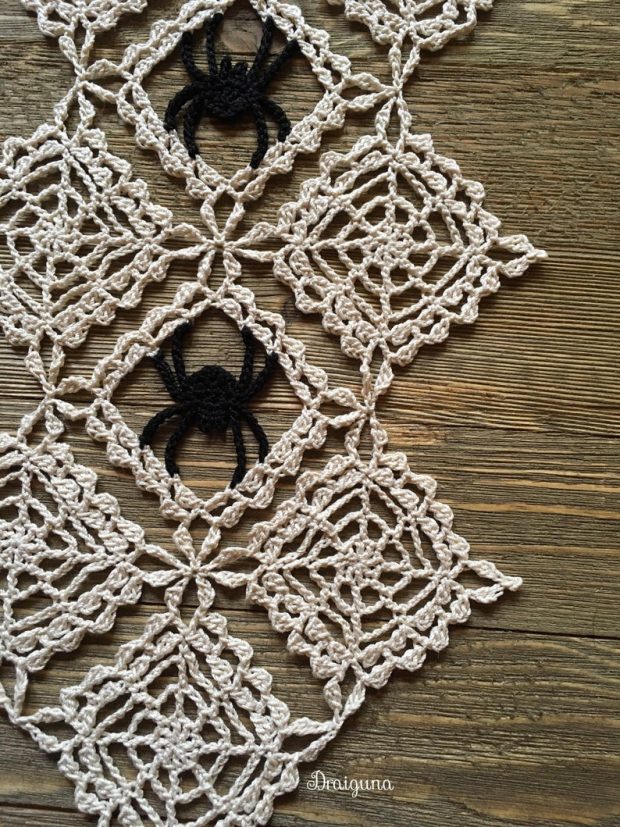 You can also give it as a gift to your friends and even your relatives. Who wouldn't want to receive a present that is hand-crafted especially for you?
Recipients will be elated with this doily! After all, you've put in a lot of effort to make the perfect gift for them.
Happy crocheting with this Halloween Spider web Crochet Doily Pattern!
Which Crochet Spider Web Pattern Will You Make?
Ohh! So many crochet spiderweb patterns to choose from! Whether you're looking for a costume, a Halloween decor, or an accessory, we have a lot of options for you in this list.
As always, we love seeing which pattern from this list you are working on. Don't forget to post your works on our Facebook page!

If you're looking for more, you'll love these Halloween Amigurumi Patterns and Crochet Spider Patterns.
Other than a crochet spider web, what other decorations are you planning to make for this year's Halloween?