If you are having a lot of free time recently and it seems like there's nothing you can do about it, this Crochet Hooded Gypsy Jacket Free Pattern With Video Tutorial would keep you occupied and will surely develop your crochet skills to the next level.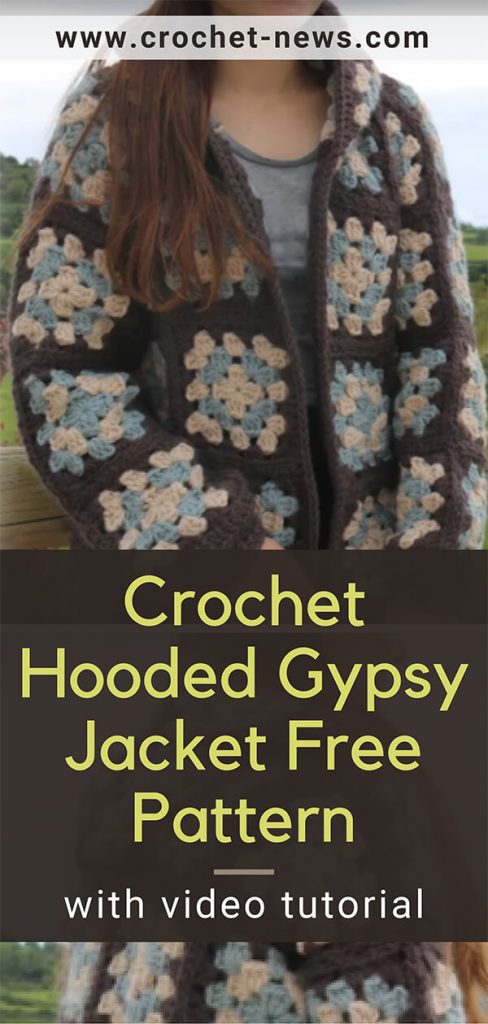 And don't worry because this pattern by Lanas y Ovillos is absolutely for free! It will guide you throughout the procedure that you could master right away. Besides, this pattern is not in a written form anymore but rather in a video tutorial that will really help you to make this hooded jacket so precise.
In fact, crochet jackets are the trend these days because of its smooth fabric that can soothe your feelings and their ability to provide the softest touch. And the thing that makes it much more attractive is the opportunity of having many design options that will match your styles.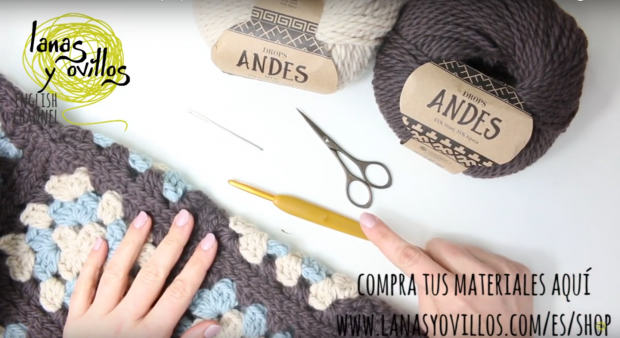 Hooded Gypsy Jacket Materials
And to start this hooded crochet jacket, you just need to provide five materials:
Yarns
Scissors
Yarn needle
Crochet hook
And lastly, your crochet skills.
In the sample crochet hooded jacket, the maker used a color scheme of beige and blue while the primary color is dark brown. Take note that the main color should be at least 700 grams, while the other colors should be at least 400 grams. When it comes to hooking, the perfect one is a 6-millimeter crochet hook.
Since this project is all started with little boxes and triangles, you will need to sew them together to have your finished product, and the recommended needle is 9-millimeter (US 13).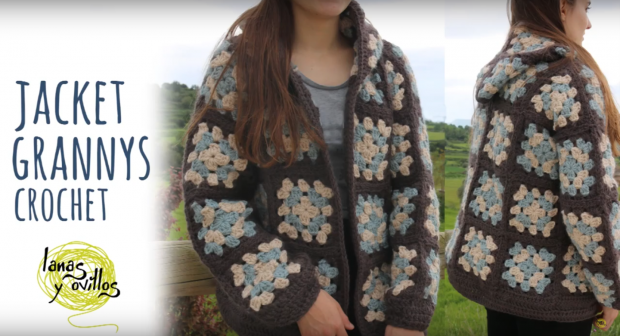 CROCHET SKILLS NEEDED
Though it appeared like this project is more likely for professional crocheter, do not lose hope. Rest assured that through this pattern, even a beginner crocheter will follow effortlessly since this is all started with a magic ring (Learn Magic Circle Knitting here) up to the little boxes and triangles.

Do not forget that practice makes perfect, adding confidence while doing this project is a great help!

CUSTOMIZE TO YOUR PREFERENCE… THEN STRUT FASHIONABLY
The best part of this project is the part where you can customize it. You can add boxes for a longer jacket. You can use different color schemes such as black and white, blue and violet, or even merely one color will do!

Perfect every time you are out of town. It will never ruin your fashion as long as you have the perfect color combinations!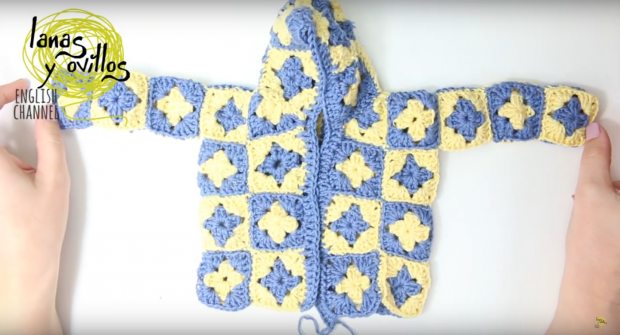 BRING WARMTH TO WHOEVER USES THE GYPSY JACKET
The most important role of a hooded crochet jacket is its protective role during cold times. Even though the crochet jacket is not that bulky to keep you warm but it can still do very well when the time is needed.
And since you can customize this crochet jacket, it is also an incredible idea if you make one as a gift for your loved ones, especially when their birthday is coming up. Put their favorite colors, and for sure, it would become their all-time favorite crochet jacket!
Do not forget to add your recipient's initial by simply sewing it on the left part of the jacket to make it more personalized.
So what are you waiting for? Go and get your materials. Watch this Crochet Hooded Gypsy Jacket Pattern With Video Tutorial and start to make your comfy crochet jacket!

For more hooded patterns, check out our list of 32 Hooded Cowl Crochet Patterns and 25 Crochet Hooded Scarf Patterns.