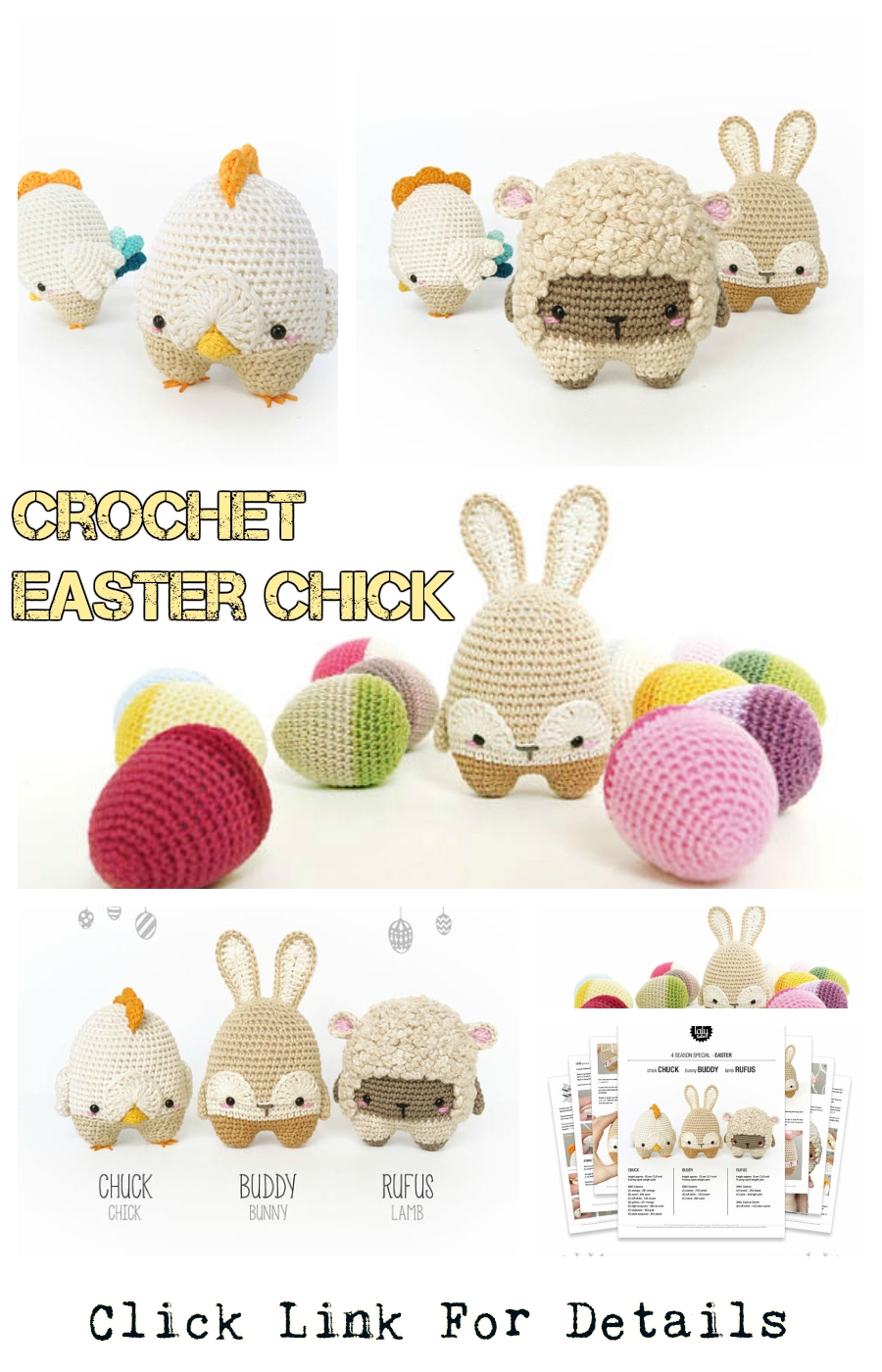 Crochet Easter Chick Amigurumi Pattern With Friends
There is not another holiday that I like more than Christmas except for Easter holidays. For one it's quite a long holiday in the middle of the year, and I know we all like the break from work just to spend time with family.
The other reason is the variety of decorations that are put up. I am a sucker for decorations; I find it just so fun to let my creative juices flow. I couldn't hide my delight when I stumbled upon this cute crochet Easter chick pattern on Etsy.com.
The little chick will be the cutest decoration you will put up this Christmas. Don't be surprised if you get questions about where you got it. So what exactly do you need for the Easter chick crochet pattern?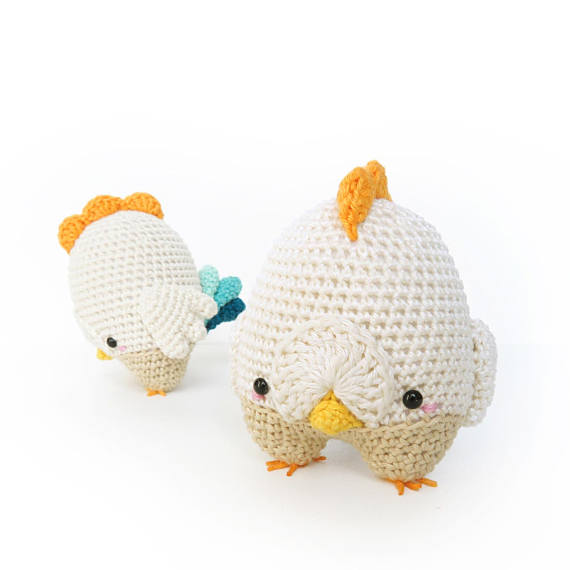 Get The Easter Crochet Patterns Here
Crochet Easter Chick Materials
Approx 50g of Aran weight yarn in a skin tone (the creator used stylecraft special Aran cream)
Around 50g of Aran weight yarn in grey (stylecraft special Aran – Aspen)
Approx 50g of chunky/bulky weight yarn in light orange for the hair and feet (the creator used Lion brand thick n quick)
Black cotton/embroidery thread for the eyelashes
Pink or red crayon for the cheeks
3mm crochet hook
Tapestry needle
Sewing needle
9mm safety eyes
Toy stuffing
Chick, Bunny And Lamb Tutorials And PDFs
The requirements for the Easter chick crochet pattern are quite numerous this is understandable since the pattern comes as a combination of three amigurumi patterns; a chick, a bunny, and a lamb.
The instructions for each of the amigurumi dolls come separate, but they are quite similar. The pdf's and tutorials are written in simple English and are quite easy to follow.
The instructions also include illustrations and pictures to ensure that you are on track. If you follow the instructions precisely, you will most assuredly end up with these beautiful creations to color your Easter.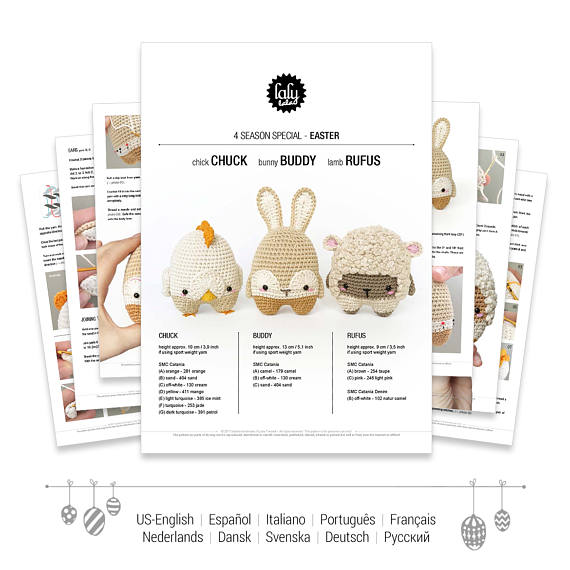 Easter Amigurumi Games To Play
There are many applications for the crochet Easter chick pattern. You can use them as decorative pieces around your home during Easter to get everyone in the mood. You can also put them up during your Easter celebration, and they are bound to get everyone talking about them.
A good idea is instead of the usual egg hunt you can put a few Easter crochet chicks around your home for the kids to find. Try it and watch your kids scurry around trying to find the tiny chicks, bunnies, and lambs. It will be a whole other experience for them and trust me they will love it.
We only have a few weeks until Easter so what are you waiting for? Get the Easter chick crochet pattern and let it find you prepared. Don't limit yourself when using the pattern.
Try out different colors, mix and match to create the same effect as Easter eggs. You can also try out thicker yarn which will make your amigurumi chick bigger. If you were looking for something to make this Easter different from the rest, then the Easter chick crochet pattern is just the thing.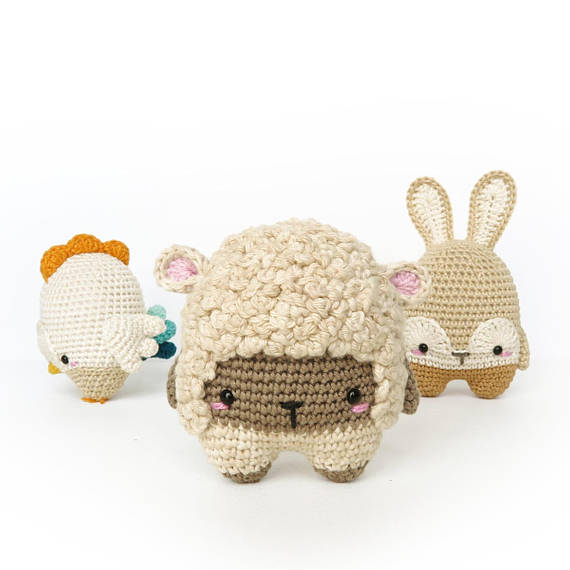 Get The Easter Crochet Patterns Here