Have you ever thought about making a crochet Cabbage Patch hat?
Do you remember the Cabbage Patch dolls from the 1980's?
Would you like to recreate that look for a costume for your child?
We've found the perfect pattern to create a fun crochet Cabbage Patch wig!
Keep reading to find out more!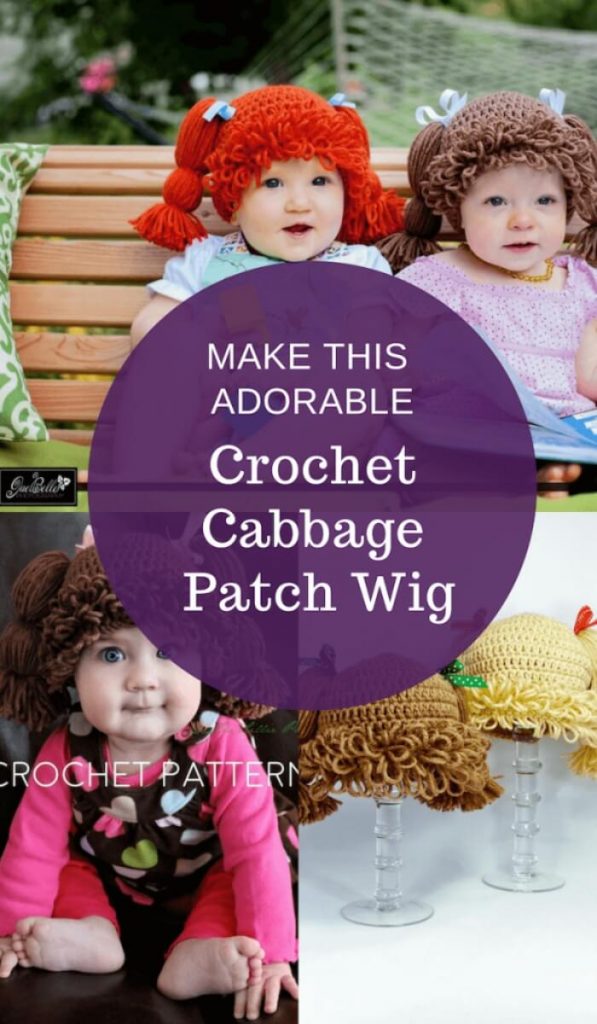 Why a Crochet Cabbage Patch Hat?
The 1980's were a fun and exciting time in the world of toys.
The 80's saw the beginning of several long-lasting toy lines, such as G.I. Joe and My Little Pony.
It also oversaw the boom in video games as a new form of home entertainment for kids. Mind-boggling new inventions such as the Nintendo Entertainment System (or NES as we usually referred to it) and Sega Master System (later the Genisis as well) would forever shape how children approached playtime.
Still though, even with all the new enticements that those things would bring, sometimes the simplicity of a doll rang truest for much of our childhood.
The Cabbage Patch dolls are a perfect example of this. While most toys were fairly identical, meaning everyone who had one had the same toy, Cabbage Patch Dolls were unique. Each came with a name and an already-made birth certificate.
It was all too easy to believe that your Cabbage Patch doll was the only one like it in the world. This made your doll stand out much more than a toy that anyone could buy and you treasured him/her all the more for it.
Bring Your Childhood Back with this Crochet Cabbage Patch Wig
For myself, I always wanted a Cabbage Patch doll, but my parents couldn't afford a "real" one for a long time.
I did finally receive my one and only Cabbage Patch doll one Christmas and I cherished her. Dolls are often a special part of a child's memories.
Now with my own little girls that like to play dress up, I decided to bring some of my childhood back to enjoy with them.
I found this wonderful pattern for a crochet Cabbage Patch wig and knew I had to give it a try.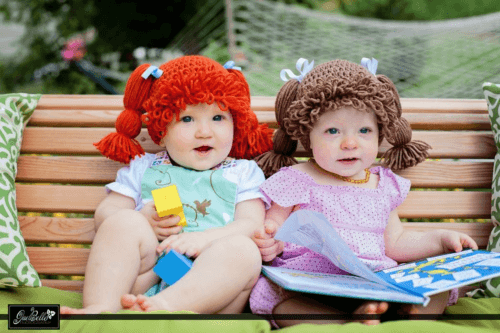 What I Did with the Crochet Cabbage Patch Hat Pattern
I worked up four different crochet Cabbage Patch wigs and they didn't take long at all! I have two little girls, ages 2 and 4. Both of them love to play dress up so I wanted to have some options for them!
I made a brown, yellow, red and pink/purple version. Because they worked up so quickly, I am probably going to make some for my nieces as well!
This crochet Cabbage Patch wig is absolutely delightful for newborn photo shoots and would make a great gift for a mother-to-be.
The Cabbage Patch wig pattern by The Lillie Pad gained popularity in 2013. It was even featured on shows like Good Morning America and The Today Show.
The pattern for the crochet Cabbage Page wig is easily customizable for any size from newborn to adult.
The Lillie Pad lists the difficulty or skill level as intermediate to advanced.
The link provided takes you directly to The Lillie Pad Etsy page where you can purchase the pattern for an instant PDF download. The PDF also includes a sizing and measurement chart.
The pattern is in U.S. Crochet terms, but can be easily converted to U.K. Crochet terms.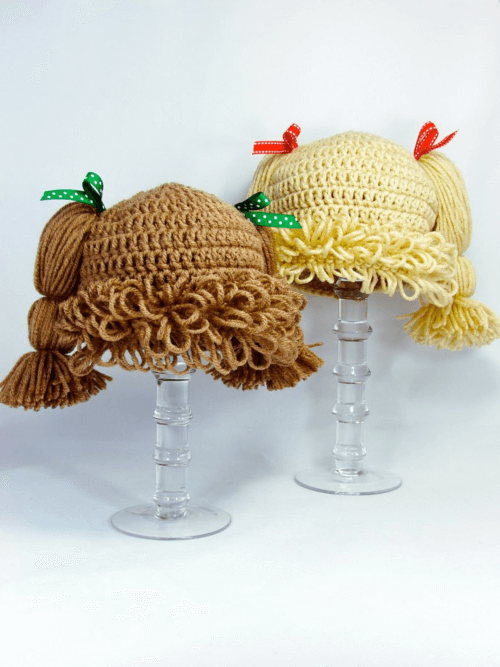 I hope you've enjoyed this little foray into the nostalgia of the 80's and are as excited about this pattern as I was when I ran across it! For enjoyable hat patterns, see our collection of Aviator Hat Crochet Patterns and Crochet Bunny Hat Patterns.
The crochet Cabbage Patch wig isn't very difficult to make and once you master one, they make such fun gifts!
Go ahead, grab some yarn and a hook and get to working on this adorable crochet Cabbage Patch wig!