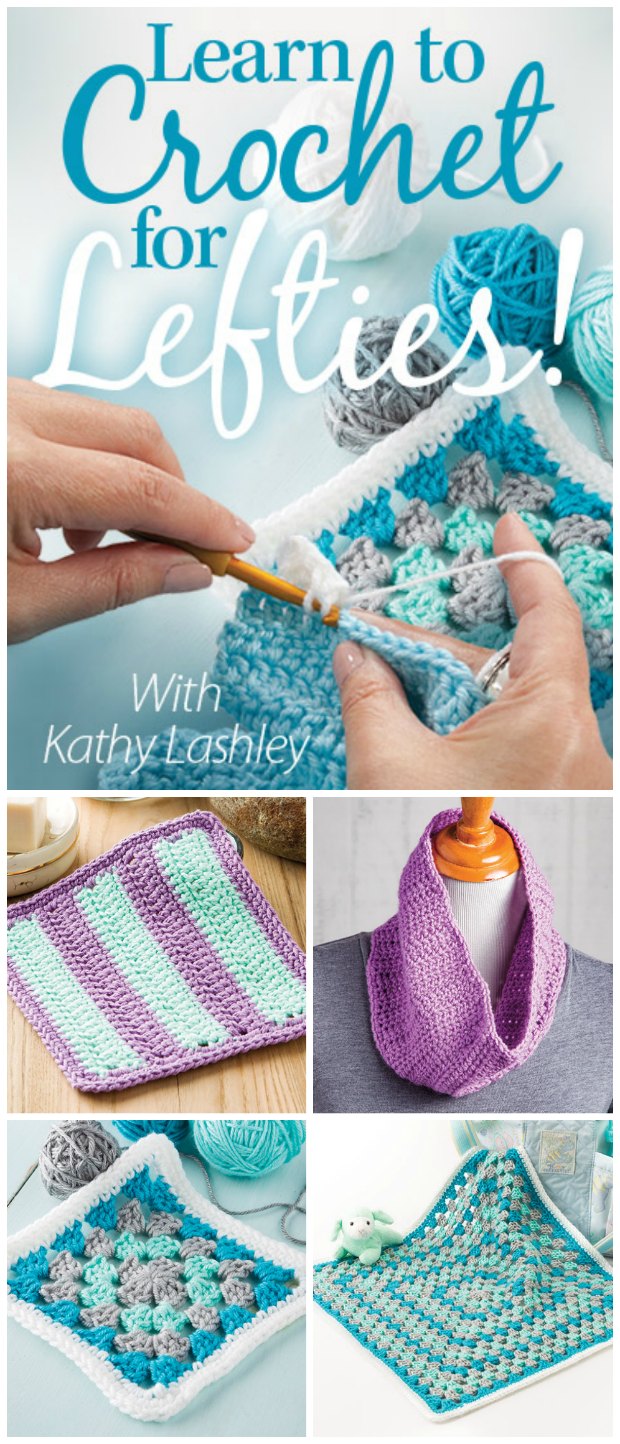 Left Handed Crochet Video Class
This left handed crochet video class is perfect for left handed beginners. As a lefty, has crochet always felt awkward or simply too hard to do? If you've always had right-handed people try to teach you to crochet, you know how challenging learning to crochet can be. This class will give you clarity. Your frustration will be over and you'll soon have the confidence needed to create beautiful crocheted projects for your family and friends.
All of the basic building blocks are covered here in this class in up-close detail. Hold your hook and yarn, watch the instructor's hands and learn everything you need to know to get started. Join expert left-handed crocheter Kathy Lashley as she demonstrates step by step how to work the basic crochet stitches.
In this class you'll learn how to:
Properly and comfortably hold your hook and yarn.
Find important information on the yarn label.
Understand a written pattern and the abbreviations used.
Create all the basic stitches used in crochet.
Work in rows and rounds.
Change yarn colors.
Use the mattress stitch to join edges, creating an invisible seam.
Class includes complete instructions to make four exclusive projects: Fabulous Facecloth, Traditional Granny Square, Cute Cowl and Car Seat Blanket.
Learn to crochet left-handed here