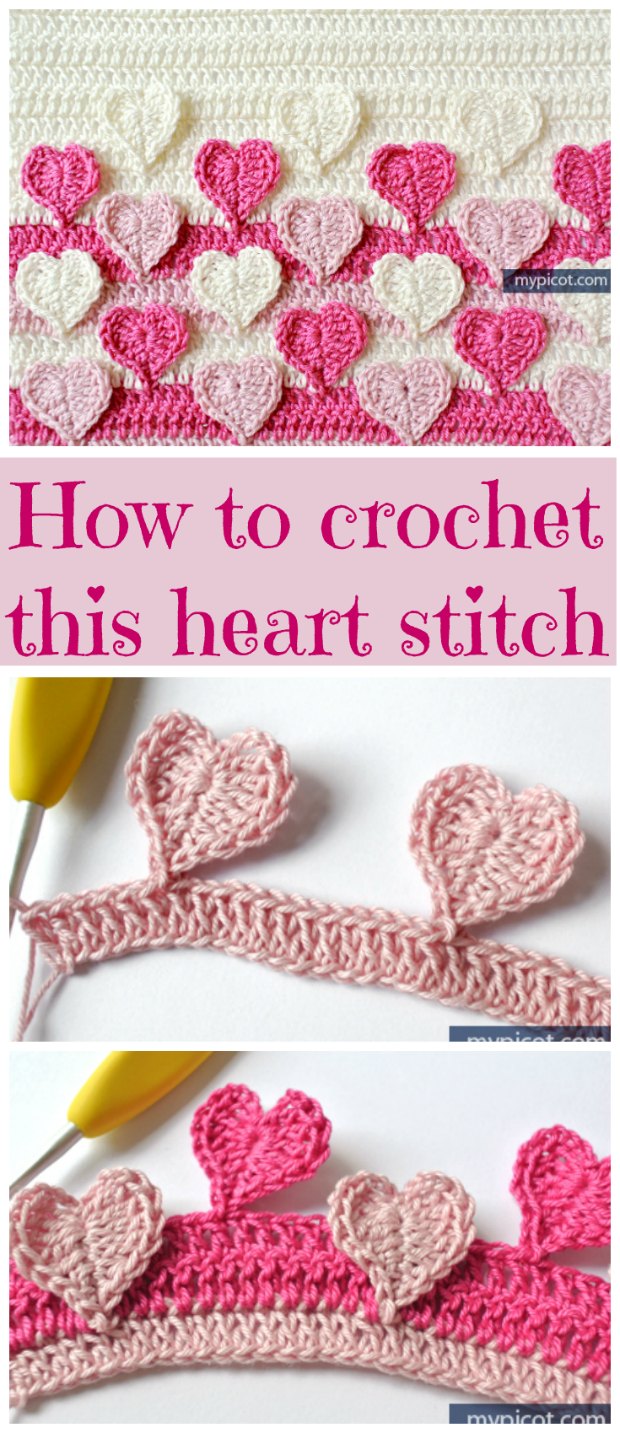 Heart Crochet Blanket Pattern
The heart crochet blanket pattern is a true expression of love. A simple yet sophisticated pattern, the heart crochet pattern is simply stunning. If you wanted a pattern that will melt your heart then the heart crochet blanket pattern will definitely get the job done.
Valentines may have passed but this is the ideal pattern to set the mood for any special day for you and your lover. With such a central theme, it is hard to think of any other thing except love when you encounter this pattern. The pattern will take you no time to complete it and you will just fall in love with its simplicity.
You don't need a lot to get started on your heart crochet blanket just some yarn, some patience and a whole lot of love.
Heart Crochet Blanket Materials
A size 2.75mm crochet hook
Light worsted weight yarn approximately 1744 yards of white mix color
Baby light worsted weight yarn, of approximately 437 yards in fuchsia color
Baby light worsted weight yarn, of approximately 437 yards in pink color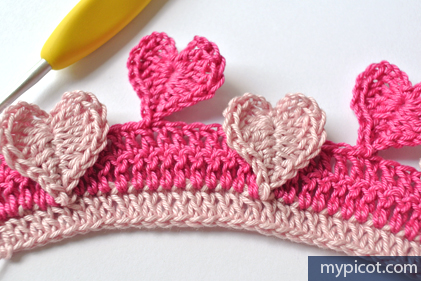 Patterns Comes In Two Forms
There are two ways with which the heart crochet blanket pattern is given. The first one is a PDF document that contains step by step instructions with pictures to guide you through the whole process. The second is a stitch diagram. This is for those who prefer a more visual representation of the instructions.
You are free to choose which method you work best with. At the end of the day both patterns will lead you to a stunning heart crochet blanket. The pattern does not have any too technical aspects to it so, even if you are a beginner you will still have an easy time with his pattern. All you have to do is just to follow the pattern to the letter and you are all set.
Mix Up The Colors To Really Make A "WOW" Piece
The heart crochet blanket pattern definitely has room for you to set loose your creativity but I think it is more beautiful just the way it is. Changing anything especially the color might throw the whole look of the blanket off. But you can try a myriad of other things with the heart crochet blanket pattern to make it unique.
You can try adding some lace trimmings along the edge of the blanket. This will definitely add an air of sophistication to the finished blanket. You can also try some embroidery work or glue some rind stones and some bead work. Allow your imagination to run wild with this pattern.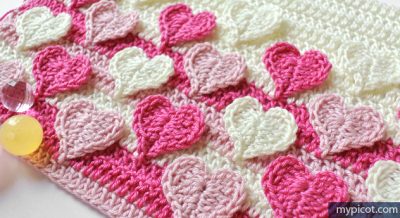 Great For Little Girls And Their Dolls
You can use the heart crochet blanket for a variety of things to do. You can definitely give it as a gift to a loved one or a friend and they will cherish it dearly. Another idea is to set the table with it for a romantic dinner. Throw it on the bed in your room.My Grand daughters love to use it to keep their dollies warm.
The heart crochet blanket will set the mood for you. Use it as a decorative piece for a valentine's day or just let it serve its utility and snuggle next to your lover while underneath it. Whether for pleasure or for utility the heart crochet pattern serves all purposes.
Download the stitch diagram here
Find the full written tutorial here