While maybe not as popular as other animals, walruses are one of the strongest passions of certain people, if you love this animal, you sure are rare! Want to share some walrus love? Make one of these crochet walrus patterns for yourself or give one to someone special.
There's much more to these big, blubbery beach-joggers than meets the eye! Let's celebrate them with these walrus-inspired crochet projects which includes toys, accessories, and more!
10 Crochet Walrus Patterns

1. Wally, The Walrus Crochet Pattern by Little Green Bear Shop
Wally, the Walrus is an adorable creature gushing with cuteness! Look at his big tusks! Perfect toy for little ones, he has his little suitcase with him – ready for adventures!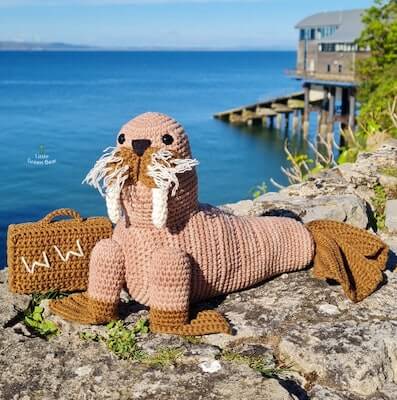 Get the Pattern by Little Green Bear Shop here

2. Free Crochet Walrus Pattern by My Crochet Chums
Use whichever color you like and whip up a huddle of walruses for any child you love. This one makes a wonderful gifting toy, but be sure to treasure one for yourself, too.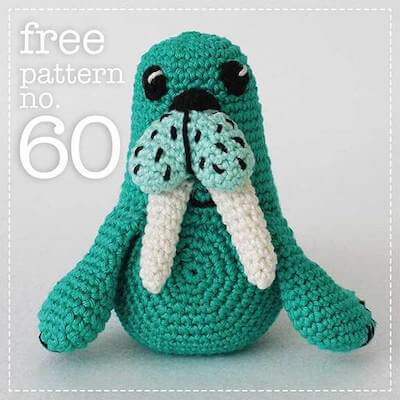 Get the Pattern here

3. Crochet Walrus Pattern by Crochet By Kelsie G
Create a chunky, crochet walrus for the walrus lover in your life! Made with plush super bulky yarn, this squishable-size amigurumi works up super quickly and is a perfect project for the novice maker.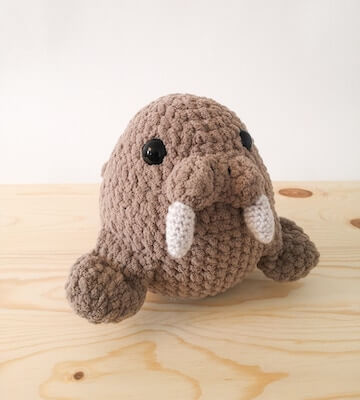 Get the Pattern by Crochet By Kelsie G here

4. Crochet Bulky Walrus Blanket Pattern by Dana Dee Crochet
This walrus blanket feature an adorable face and body, which lies flat across two people, and also has cocoons around your legs for extra warmth and comfort. The walrus flippers serve as pockets for your hands!
This blanket works up, thick, quick, and bulky for two people to share. It's perfect for snuggling or using alone if you don't want to share!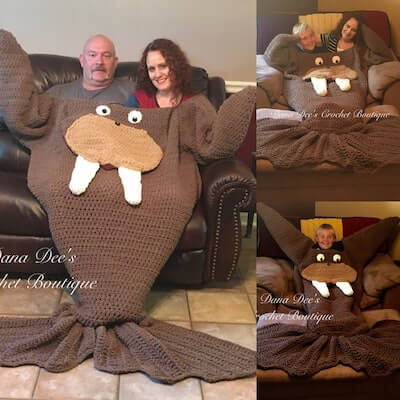 Get the Pattern by Dana Dee Crochet here

5. Amigurumi Crochet Walrus Pattern by Alter Ego Crochet
Did you know that the walrus' teeth grow up to 1 meter? Now that is big teeth! Although this tiny walrus is smaller than the real thing, he make up for it with a playful personality!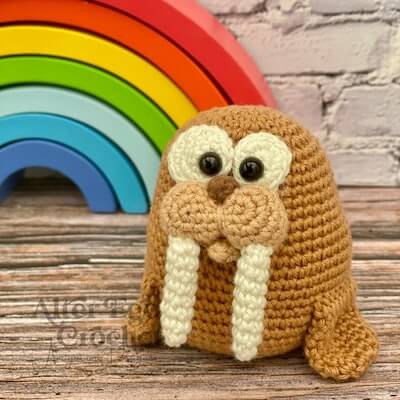 Get the Pattern by Alter Ego Crochet here

6. Crochet Walrus Applique Pattern by Kerri's Crochet
Crochet appliqués are a fun way to bring in your personality to your crochet projects. You can add these Walrus Appliqués to hats, bags, sweaters—your choice are limitless! A whole family of walruses stitched on a blanket would be a beautiful addition to your home decor!
Get the Pattern here

7. Caterino, The Sailor Walrus Crochet Pattern by Airali Design
Caterino, the Sailor Walrus is a seriously adventurous guy just waiting to be made for his forever friend! He's a great project for a beginner toy maker to practice simple stitchwork, basic assembly and embriodery techniques.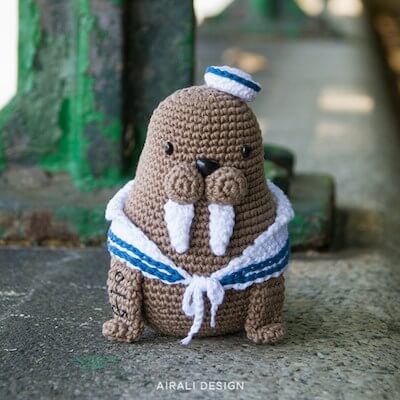 Get the Pattern by Airali Design here

8. Waltie the Walrus Snuggler Crochet Pattern by The Cosy Stitch
What do you get when you combine a squishy plush yarn with a stuffed toy? A lovable crochet snuggler with lots of play value to stimulate any kid's imagination! Perfect for the bedroom or playroom, create a walrus pal as a loyal companion for your favorite child.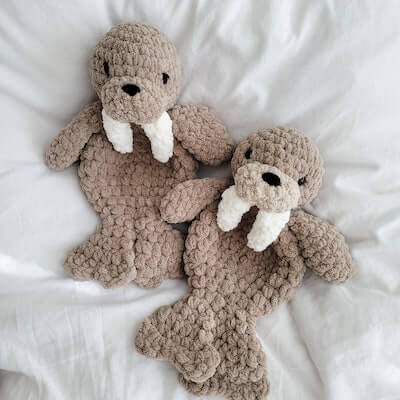 Get the Pattern by The Cosy Stitch here

9. Crochet Amigurumi Walrus Pattern by Yarn And Colors Shop
Complete with his hat and mega pompom plus large tusks, this Amigurumi Walrus is guaranteed to provide cuddly fun. He's perfect for playtime and becomes a cherished piece in any toy box.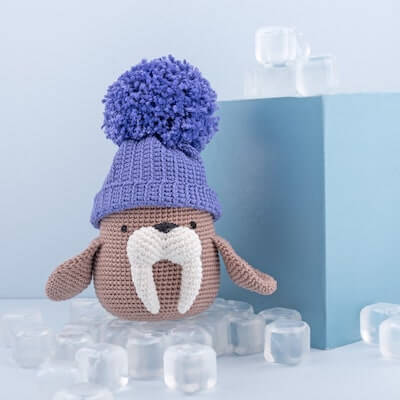 Get the Pattern by Yarn And Colors Shop here

10. Walrus Amigurumi Crochet Pattern by Eda Fedd
With this bristly beard and slow moving shuffle, this amigurumi animal may look old and foggy. But one thing is certain, he still looks cute! Befriend the gentle giant of the north and this adorable plush pinniped will bring a smile to your face!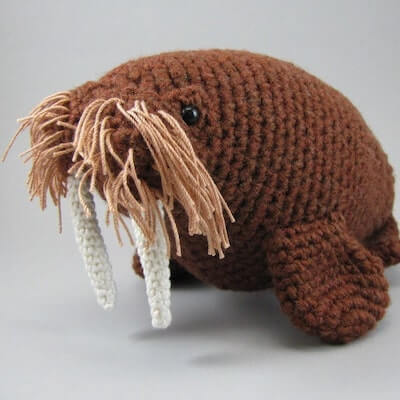 Get the Pattern by Eda Fedd here
HOOK UP AN ADORABLE CREATURE WITH THESE CROCHET WALRUS PATTERNS.
We'd love to see your finished work from the patterns we share. Post photos of your creations on our Facebook Page!
Check out our extensive collection of crochet toys and amigurumi patterns to make in your spare time. We have a lot of it!
If you think walruses can't be cute, these crochet walrus sure are! Make a huddle of them today!