Teardrop earrings are a fashion accessory that is becoming more popular. As their popularity grows, even non-earring wearers are looking for ways to get in on the trend. It's an easy way to complete your outfit and bring a sense of originality and sophistication to your jewelry collection. Sure, there are handful of stores to buy yourself a pair but if you want to go down the DIY route instead, these crochet teardrop earrings patterns are perfect for you!
It's okay to be a little obsessed with jewelry and the handcrafted ones are undoubtedly special. Earrings are noticed by everyone even if you don't want them to. Why not make yourself a pair that catches everyone's eye? If you've been searching for something trendy and unique, look no further than this list!
10 Crochet Teardrop Earrings Patterns

1. Crochet Teardrop Earrings Pattern by Celtic Knot Crochet
These crochet teardrop earrings are truly quick because they are crocheted with just 2 rounds! To make these crochet earrings you need to know how to do a slip stitch, single crochet, half double crochet and double crochet – all basic crochet stitches.

Plus, they are super easy to make in a wide variety of colors and styles so that each one you crochet is different and unique – perfect for gifts this season!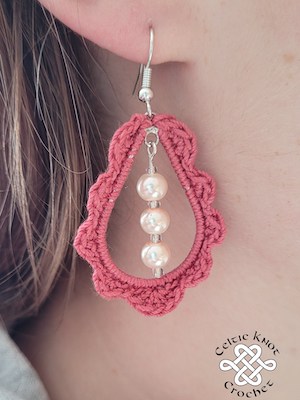 Get the Pattern by Celtic Knot Crochet here


2. Crochet Teardrop Wire Earrings Pattern by Petals To Picots
Believe it or not, these are made using just single crochet stitches! If you're well-versed in basic crochet but haven't tried working with wire before, this may be just the pattern that you need.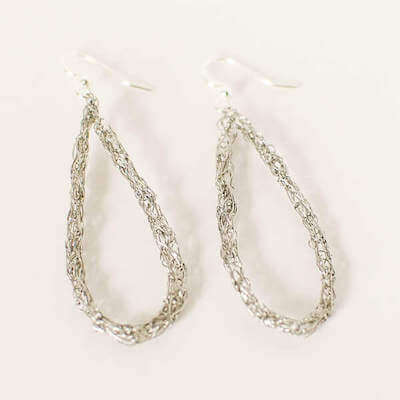 Get the Pattern here

3. Crochet Teardrop Earring Pattern by Hub Pages
Teardrop earrings are the perfect addition to any summer outfit. With so many different color options, you can make earrings to match your favorite look.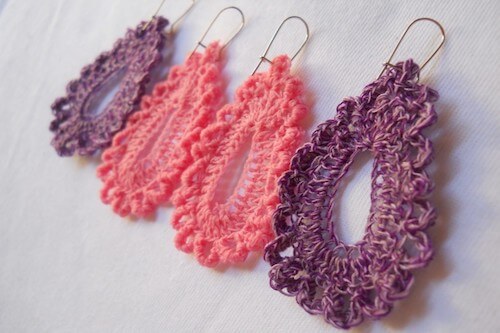 Get the Pattern here

4. Teardrop Earrings Crochet Pattern by Crochet Spot Patterns
This pattern comes with two different teardrop earrings! The beaded earrings are created using size 10 thread and 30 beads total per earring. If you don't know to crochet with beads, there's even a photo instruction on how to guide you along.
The non-beaded earrings are made with thread so they aren't heavy on your ears, while still holding its shape whenever worn. Both earrings are simple and quick to make.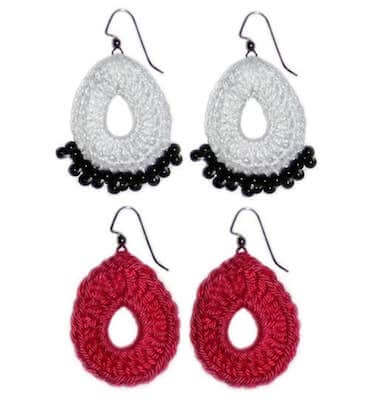 Get the Pattern by Crochet Spot Patterns here

5. Crochet Loop Teardrop Earrings Pattern by SEK Handmade 4 You
These earrings are ideal for everybody! Whether you are looking for a pop of color or want to make a bold statement, these loop earrings are the perfect way to show off your style!
The pattern covers all three loop earring versions. Each of these loop earrings comes together fast, making it ideal for gifting or selling at markets.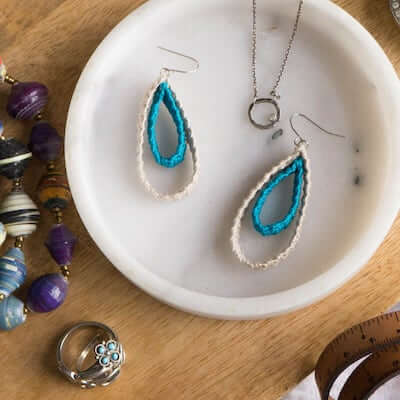 Get the Pattern by SEK Handmade 4 You here

6. Crochet Star In Tears Earrings Pattern by Crochet Mon Cherie
Make a statement of style with these "Star in Tears" earrings. Stitched in crochet thread, they are fresh and versatile to wear with any casual outfit. Create a pair in a selection of shades to match all your summertime looks!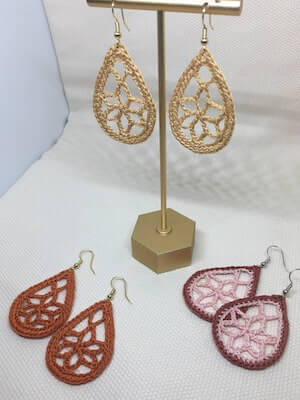 Get the Pattern by Crochet Mon Cherie here

7. Teardrop Earrings Crochet Pattern by The Knitting Network
Need a new pair of on trend earrings to freshen up your look? Crochet these teardrop earrings in very little time—plus these are definitely unique and can be made to coordinate with your wardrobe.
This earring crochet pattern will look great in any color. Work the crochet motif and attach it to the wire on the final round, using fine cotton yarn and jewelry wire to produce teardrop forms.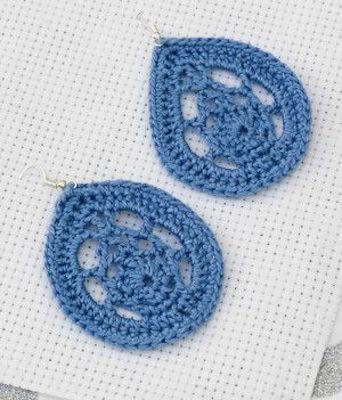 Get the Pattern here

8. Abby Earrings Crochet Pattern by Divine Debris
These earrings are seriously cute and seriously simple to make. In one afternoon you could have a great pair of earrings for yourself, for a friend, or for display at a market.
They're also very easy to customize with different colors or with the addition of beads to make a really special product every time you make them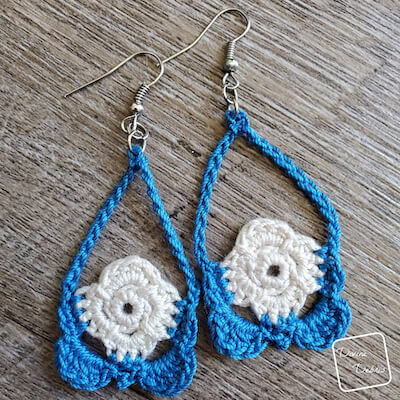 Get the Pattern here

9. Crochet Drops Earrings Pattern by Raffamusa Designs
Crochet some beautiful drops earrings. This quick and easy pattern is just the perfect summer crochet jewelry for you! After the first pair, you'll want to crochet more in more colors and yarns!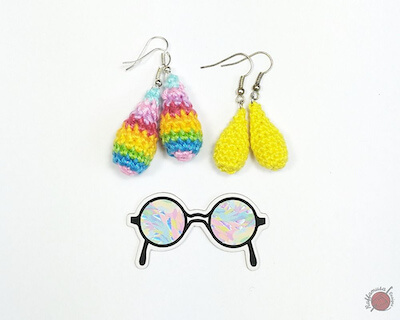 Get the Pattern here

10. Beaded Crochet Teardrop Earrings Pattern by Venetian Charm Kits
These funky beaded teardrop earrings are incredibly easy to make! All you need are beginner crochet skills to add a bit of pizzazz to your favorite outfit.

And, because they're quick to create, why not make a pair for each of your friends?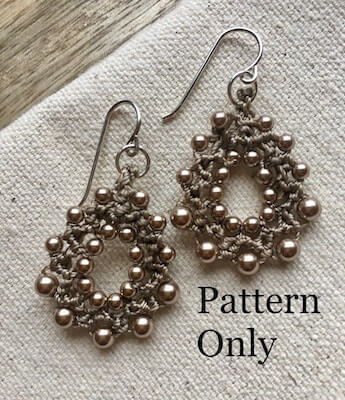 Get the Pattern by Venetian Charm Kits here
I CERTAINLY KNOW THAT MY EARRING COLLECTION WILL GROW SIGNIFICANTLY, ALL THANKS TO THESE CROCHET TEARDROP EARRINGS PATTERNS!
Time to show-off your super trendy jewelry pieces! When you're done crafting, be sure to share photos of you wearing your new earrings on our Facebook Page.
If you want more DIY jewelry ideas and inspiration, we're here to help! Check out these posts:
As a crocheter, why would you even need to buy earrings when you might already have everything you need to make a pair you'll love? What are we waiting for? Let's get to making these gorgeous crochet teardrop earrings patterns today!