Some things never go out of fashion and this delicately pretty crochet tablecloth patterns promise to be a timeless addition to your crochet library.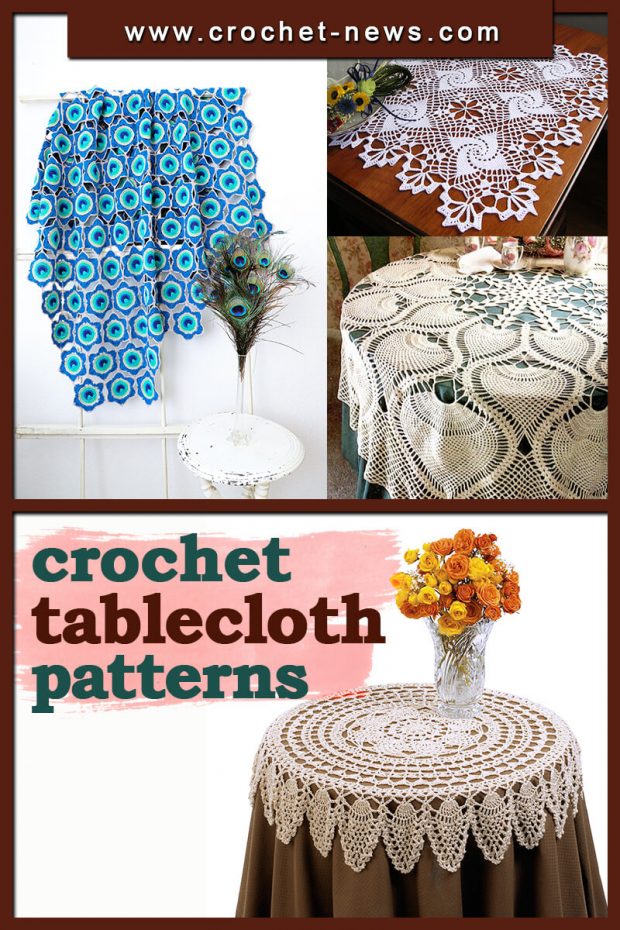 Making your own tablecloth is an easy way to express yourself in your home, and to create a truly unique aesthetic.

The style of your tablecloth is totally customizable. Looking for a beachy theme? Try a dip-dyed tablecloth. Want a vibrant, bold statement piece? Go for vivid colors and add hints of metallic thread and linings.

If you are classic through and through, go for a clean white that can dress up any table setting. The options are endless!
30 Crochet Tablecloth Patterns

1. Crochet Lace Tablecloth Pattern by Mondo TSK
This Crochet Lace Tablecloth can mainly be used for aesthetically covering tables. This is a perfect addition to your dining table, room decor,
or can be a really nice gift!

When using the indicated hook and a cotton yarn, the size of the finished tablecloth is about 40 x 40 cm.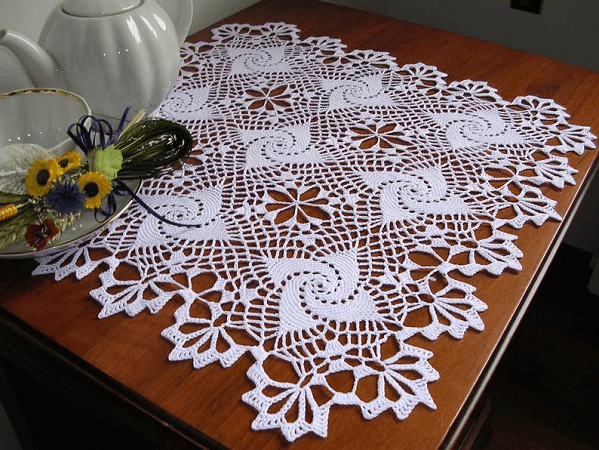 Get the Pattern by Mondo TSK here

2. Heirloom Pineapple Tablecloth Crochet Pattern by Pearl Shore Cat
The fantastic oversize Heirloom Pineapple Tablecloth Crochet Pattern is sure to be a masterpiece in your home! A traditional symbol of warm hospitality, the pineapple pattern is a favorite choice for tablecloth and doily designs. The finished tablecloth is 72″ inches in diameter.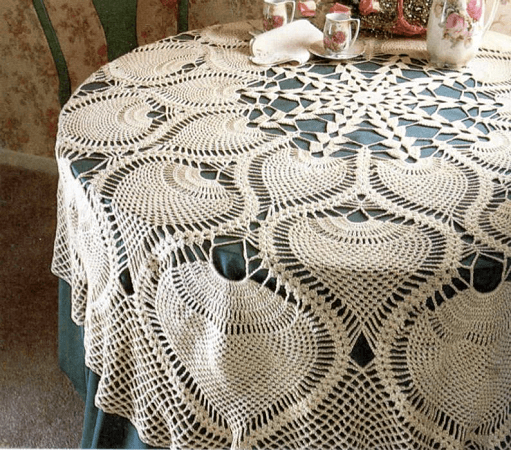 Get the Pattern by Pearl Shore Cat here

3. Luxurious Swirl Crochet Tablecloth Pattern by In Threadible Home
Creating a Luxurious Swirl Crochet Tablecloth is like crocheting up a dream! The finished design as a doily measures 32 inches in diameter using approximately 1625 yards of size 10 crochet cotton and a size 7 hook.

Make them in bright, festive colors, calm neutrals, or any combination of colors that suit your decorating style! This crochet pattern is quite simple but deceptively fancy-looking!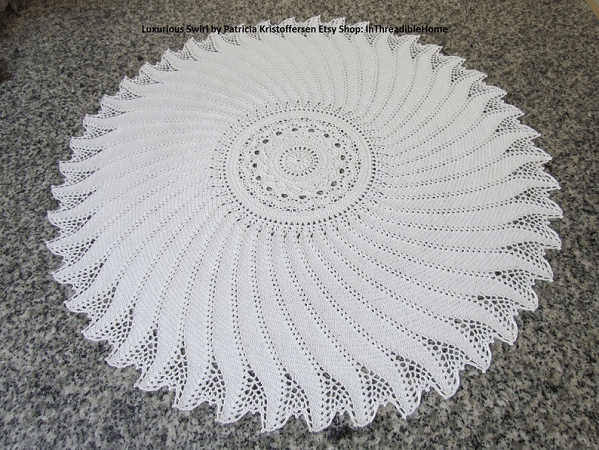 Get the Pattern by In Threadible Home here

4. Crochet Flowering Peacock Motif For Tablecloth Pattern by The Curio Crafts Room
This Crochet Flowering Peacock Feather Motif is a peacock feather blooming into a lovely flower.
It is a join-as-you-go (JAYG) motif with instructions on how to make a throw/afghan/blanket and a table runner or tablecloth and coasters, which look fabulous in all kinds of color combinations.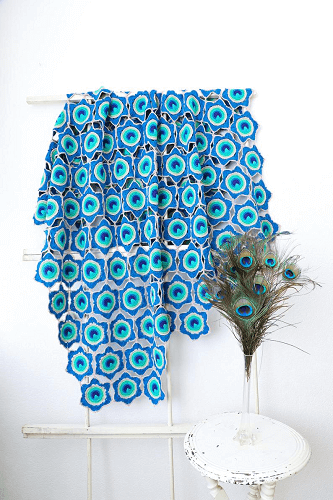 Get the Pattern by The Curio Crafts Room here

5. Tablecloth Crochet Pattern by PDF Knitting Crochet
This tablecloth has a flower pattern design that repeats throughout the tablecloth. This beautiful piece will add old-world elegance and charm to any of your events. It measures approximately 55 x 56 inches (140 x 143 cm) when made with cotton yarn.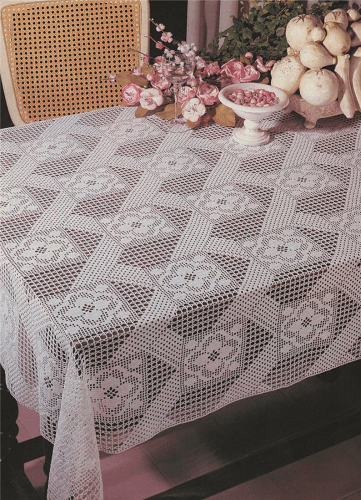 Get the Pattern by PDF Knitting Crochet here

6. Crochet Flower Tablecloth Pattern by Emma Crochet Design 4 U
If you love flowers and hexagons, turn these 2 elements into a beautiful flower hexagon motif. It is a simple but yet very pretty motif even for a beginner.

You can use this motif to make a tablecloth, a blanket, a scarf, and even clothes. When it comes to imagination, the sky is the limit!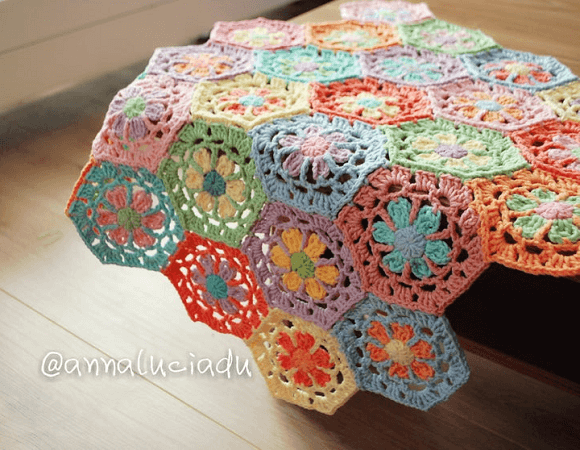 Get the Pattern by Pattern Emma Crochet Design 4 U here

7. Doily Tablecloth Crochet Pattern by Gull 808
Reminiscent of ocean waves with a stylized sun center motif, this Crochet Doily Tablecloth is a striking decorator accent when displayed in a modern living space.

Stitch it as designed, or imagine a different theme for your room. Add a pop of color by displaying this piece on an accent table, shelf, buffet table, and more.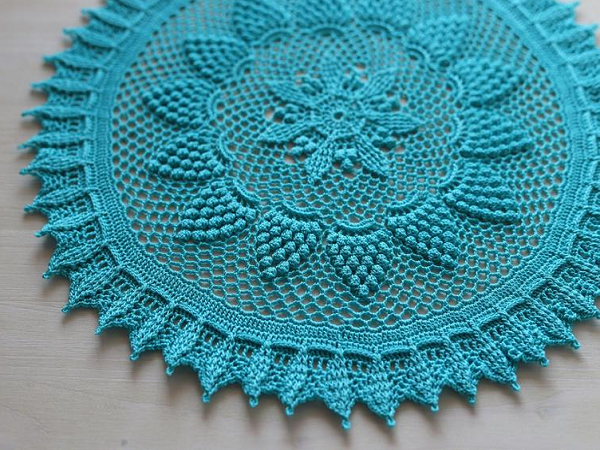 Get the Pattern by Gull 808 here

8. Lace Tablecloth Crochet Pattern by Magic Hook Crochet UA
Delicate and lacy, this fine Lace Tablecloth is indeed a showpiece that stands out in any home! If you know a fan of tablecloths, this classically inspired project is an ornamental gift of elegance and warmth.

According to the napkin scheme, you can also crochet a beautiful dress or skirt for a girl from this pattern.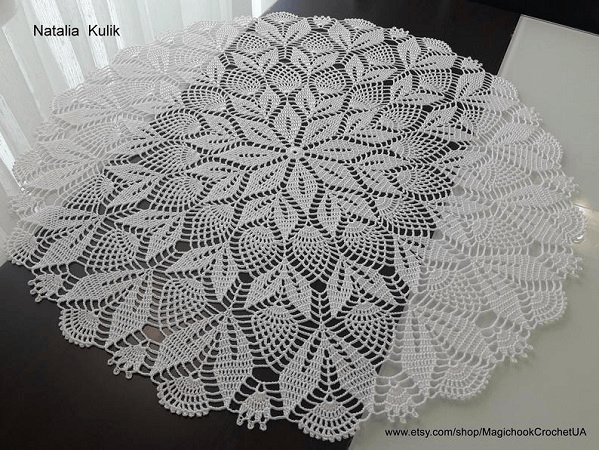 Get the Pattern by Magic Hook Crochet UA here

9. Crochet Round Tablecloth Doily Free Pattern by My Accessory Box
This is an easy Crochet Tablecloth Round Doily Pattern that is very nice looking, cute, and easy to do.

The rounds are very typical with a steady increase in the number of stitches. But what makes this tablecloth so special, is the flower framing. Try making the flowers it in multiple colors!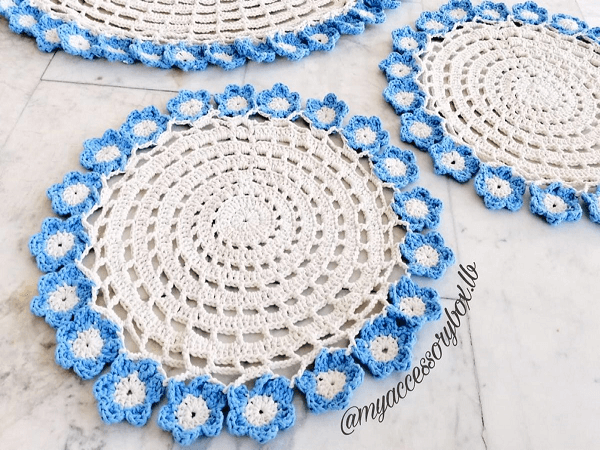 Get the Pattern here

10. Table Topper Crochet Pattern by Yarnspirations
Add softness to space with this pineapple crochet lace table topper featuring Red Heart Luster Sheen.

When placed over a solid color tablecloth, the natural tone shows off the lovely stitchwork. Or, display it atop a bare wood surface to bring out the natural wood tones.

It's versatile as designed but would look just as impressive in any shade that matches your space.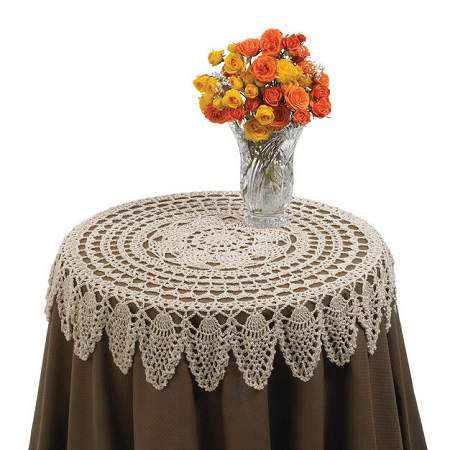 11. Crochet Tablecloth Free Pattern by Yarn Plaza
This cheerful tablecloth is the perfect item to do so! Doesn't the cheerful color makes you want to start right away?
This tablecloth is crocheted using a filet crochet technique. When working according to the pattern chart you create a beautiful pattern in your work.

It's called 'drawing with your crochet hook and designed a floral pattern that constantly will be repeated. This way you'll get a cheerful floral tablecloth.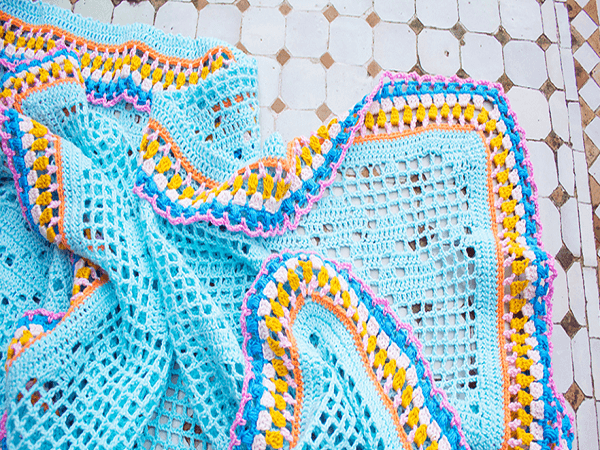 Get the Pattern here

12. Crochet Square Motif For Tablecloth Pattern by Sculptural Crochet
Using this Crochet Square Motif Pattern you can crochet a pretty motif for a tablecloth or blanket, mini doily, or a carpet. You can use it as a tablecloth, cabinet cover, or anywhere else you want to use.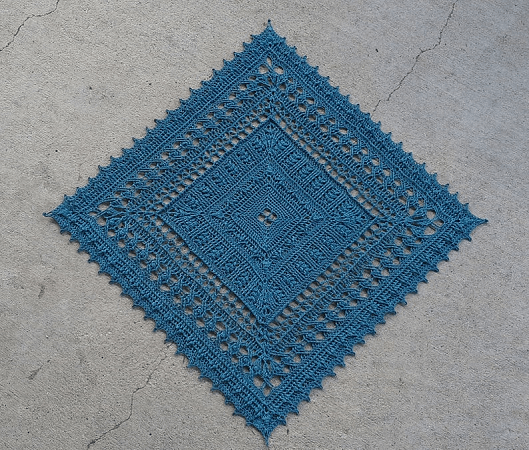 Get the Pattern by Sculptural Crochet here

13. Crochet Circular Tablecloth Pattern by Home Decor Pattern PDF
Just because you might not be a master of charts, don't let that scare you away from this Crochet Circular Tablecloth Pattern. It has a chart pattern that is quick and easy to follow. The finished tablecloth looks great and perfect for any occasion.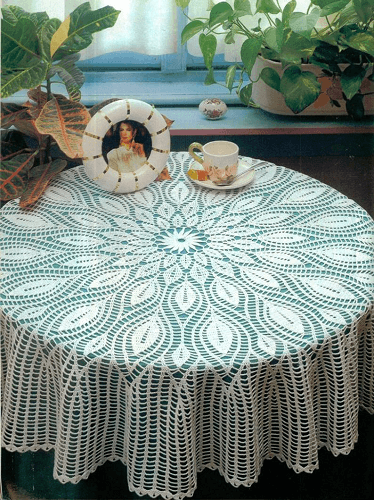 Get the Pattern by Home Decor Pattern PDF here

14. Easy Crochet Tablecloth Pattern by Knit Wear Handmade Ai V
Just imagine how attractive this tablecloth/table runner will look with a large candle centerpiece and some green foliage. You can use it from one season to the next to dress your table stylishly!

Make this Easy Crochet Tablecloth Pattern with two or more colors and you will be surprised how it will add extra depth to the look.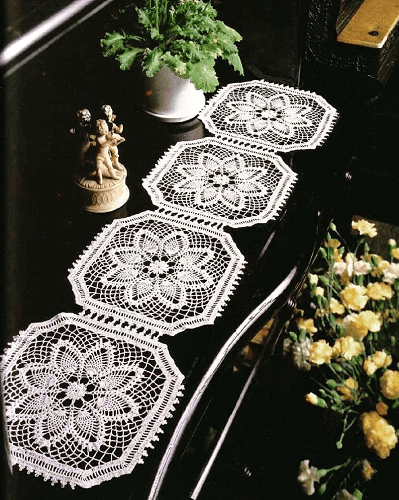 Get the Pattern by Knit Wear Handmade Ai V here

15. Oval Pineapple Tablecloth Crochet Pattern by LJ Crystals And Crochet
The subtle pineapple motif is delicate on this oval tablecloth – whether made to enhance a tropical decor or not. It's an impressive project that can easily become an heirloom quality gift to be passed down from generation to generation.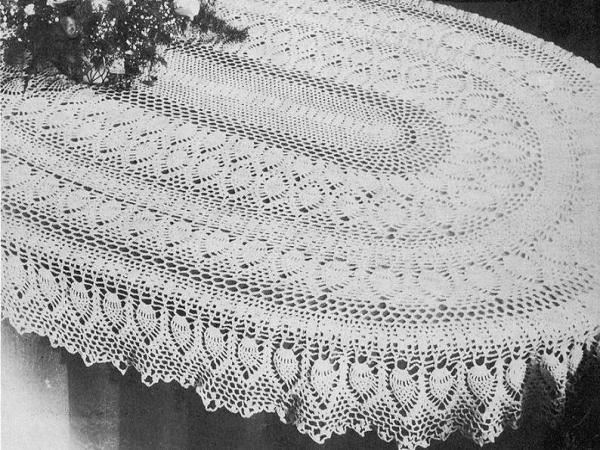 Get the Pattern by LJ Crystals And Crochet here

16. Crochet Valentines Tablecloth Pattern by Bernat
Add a little love to your table with this beautiful Crochet Valentines Tablecloth. Use it as part of your centrepiece during a romantic dinner or a fun gathering of friends.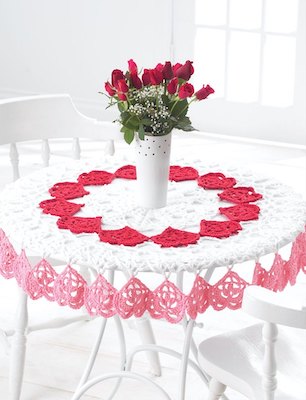 Get the Pattern by Bernat here

17. Crochet Floral Tablecloth Pattern by Agrarian Artisan
Pretty table settings are just the thing to evoke Spring! So here's a Crochet Floral Tablecloth that'll have dinner party guests queuing for a seat! This would look fabulous in more colors and would be good for stash busting.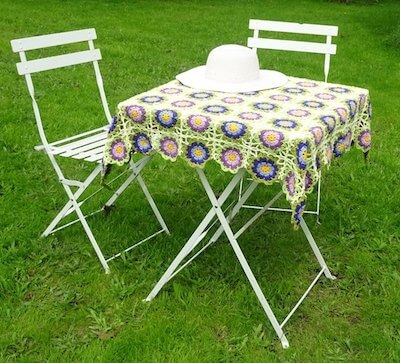 Get the Pattern by Agrarian Artisan here

18. Crochet Gwendolyne Tablecloth Pattern by Erika Downie
This is a crochet pattern for a round textured tablecloth with a lot of 3D elements. The level of skill is confident beginner or intermediate. The project is worked in a circle and the diameter of the finished item is approximately 60cm.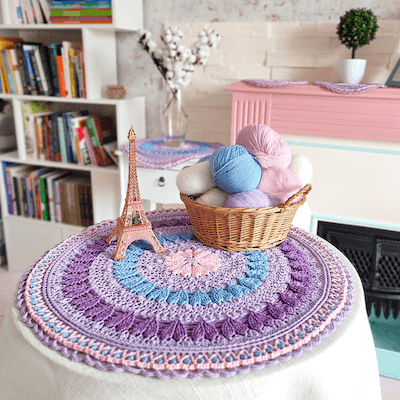 Get the Pattern here

19. Puritan Crocheted Tablecloth Pattern by American Thread Company
For me, there is nothing more beautiful than a fabulous white lace tablecloth when looking for that perfect holiday tables cape. From breakfast plans to dinner, this Puritan Crocheted Tablecloth does it all with grace. Also, very forgiving.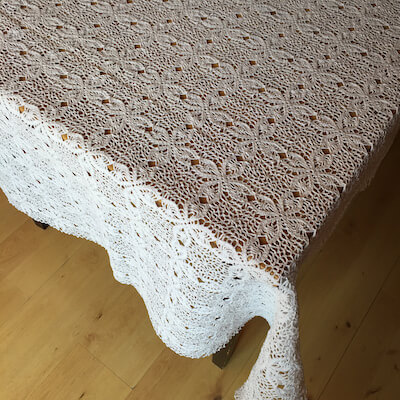 Get the Pattern here

20. Christmas Crochet Rectangle Tablecloth Pattern by Pattern Princess
When it comes to your table at Christmas time, making a festive Christmas tablecloth will really help to set the theme and tie it all together.
This year, drape this lovely classic tablecloth over your table for a rich splash of Christmas colors.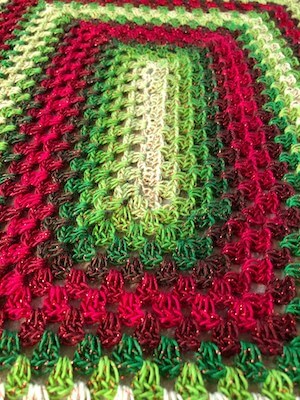 Get the Pattern here

21. Crochet Dream Tablecloth Pattern by Yarn Plaza
From cookouts and clambakes to easy dinners made from farmer's market finds, summer entertaining invites a relaxed atmosphere, and this Dream Tablecloth makes setting the table as easy and lovely as a summer breeze!

Make it in yellow or in any sunny shades and prepare for hours of filet crochet delight!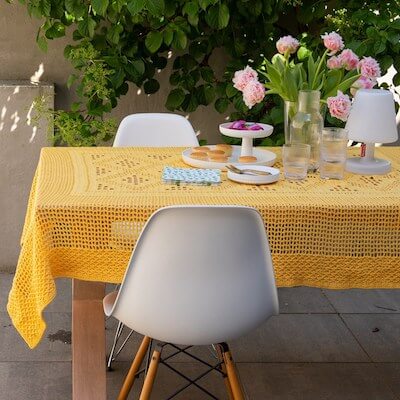 Get the Pattern by Yarn Plaza here

22. Country Cornflower Blue Crochet Tablecloth Pattern by Peaches N Crafts
This tablecloth can be completed in no time with just a few simple stitches and one yarn cake. This lovely crochet tablecloth will add country charm to your dining room.

The lacy design on this Country Cornflower Blue Crochet Tablecloth is fancy enough as a centerpiece for a formal dinner, but is also simple enough for everyday use.
Get the Pattern by Peaches N Crafts here

23. Round Pineapple Tablecloth Crochet Pattern by The Spool Cotton Company
Whether you choose to display your kitschy, vintage collectibles or just add regular, everyday serve ware– this is the one staple you'd like to have in your table linen wardrobe. Needless mentioning, the details are stunning!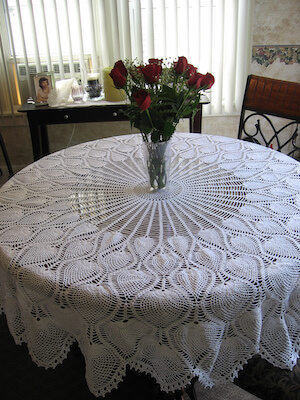 Get the Pattern here

24. Square Lace Doily Pattern by Raine Eimre
The square lace doily pattern is fantastic since it allows you to crochet any size square. Small coasters, medium-sized placemats, and even a huge tablecloth can be made. It's simple to make and ideal if you prefer working on repetitive patterns.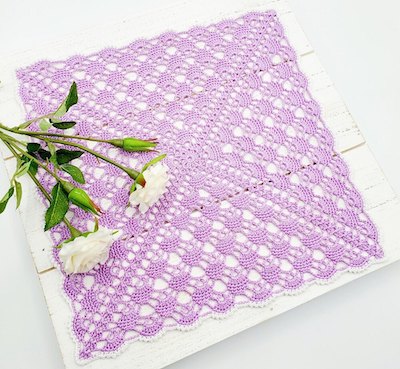 Get the Pattern by Raine Eimre here

25. Lace Tablecloth Crochet Pattern by Olga Starostina
Lace tablecloths carry an airy timeless vintage beauty, making them perfect summer tablecloths. After all, summertime is filled with sweet nostalgia.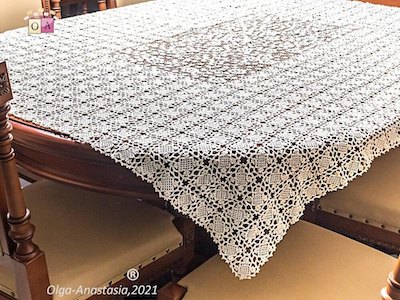 Get the Pattern by Olga Starostina here

26. Country Garden Tablecloth Crochet Pattern by Annamarie Esterhuizen
Searching for a colorful tablecloth that is particularly suited for spring or summer? You will love this Country Garden Tablecloth that will make the ultimate statement.

This pretty floral tablecloth is perfect for a summertime breakfast or an afternoon tea in the garden. It can also be used as a unique throw on your bed.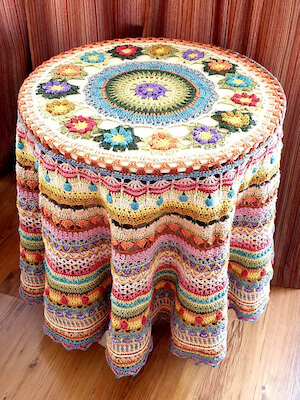 Get the Pattern here

27. Forever Earth Tablecloth Crochet Pattern by Monica Buys
Stunning and inspiring, this round crochet tablecloth is spectacular and so much fun to make. This Forever Earth Tablecloth is a real treat for the eyes and will add a dash of personality to your place.

Elegant and stylish, this round tablecloth in beautiful colors that complement each other so well is perfect for everyday dining as well as for occasions.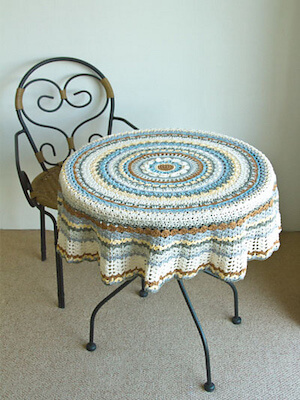 Get the Pattern here

28. Gothic Crochet Center Piece Pattern by Pattern Princess
I love dark and moody just as much as I love bright and airy. If your decor is scandi or eclectic and you're looking for a great tablecloth that is perfect for entertaining, I'd say this is your bet. With gorgeous lace and a beautiful 12 point star pattern, this tablecloth is just so elegant!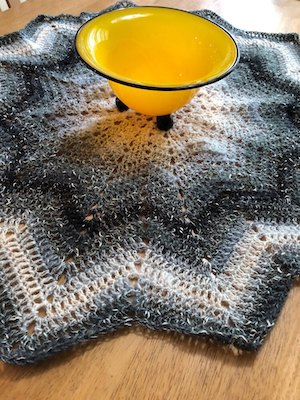 Get the Pattern by Pattern Princess here

29. Hugs Of Love Crochet Blanket Pattern by Alla Koval
This pattern is specifically designed to make a baby blanket but if you crochet it with crochet thread, you can turn it into an eye-catching tablecloth.

Made with delicate crochet shells, this tablecloth will summon warm afternoons, stunning sunsets, and happy days.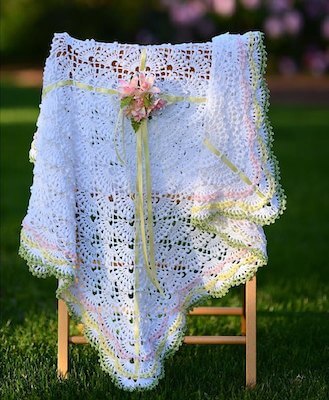 Get the Pattern by Alla Koval here

30. Crochet Doily Tablecloth Pattern by Snail House Vintage
A wildly colorful and extravagant doily-motif tablecloth will absolutely make a gorgeous table setting. The finished tablecloth is soft and drapes well. Simply lay this across a round table to heighten the mood of a simple meal!

You can also use this pattern to make coasters and table center, or chic bedspread and cover.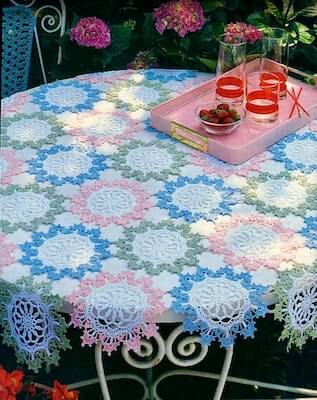 Get the Pattern by Snail House Vintage here
Tablecloths are relatively costly. But with a crochet tablecloth pattern, you can typically save at least half of its cost, which making tablecloths that still look fantastic.
Try out a gorgeous and practical project, like making one for your table setting, and see just how easy it can be! When you're done, please post your works on our Facebook Page for everyone to see!
For more decorative patterns for your home, check out this page for Crochet Decors. We have tons of patterns you can choose from.

We hope it helps! Happy creating your favorite crochet tablecloth pattern!