Whip up your crochet hook, summon your coziest chair, and let's bring these 10 majestic Crochet Phoenix Patterns to life!
With the attractiveness of a peacock and the size of an eagle, the Phoenix symbolizes beauty and strength. Crimson and gold accent most depictions of this creature, although they may also have other colors such as blue or purple.

Make a rainbow paradise guardian, an ice phoenix, a midnight sky galaxy bird – the choice is yours!
This magical bird will make a perfect gift for mythology buffs, fantasy fans, and lovers of all things grand. Make one or all!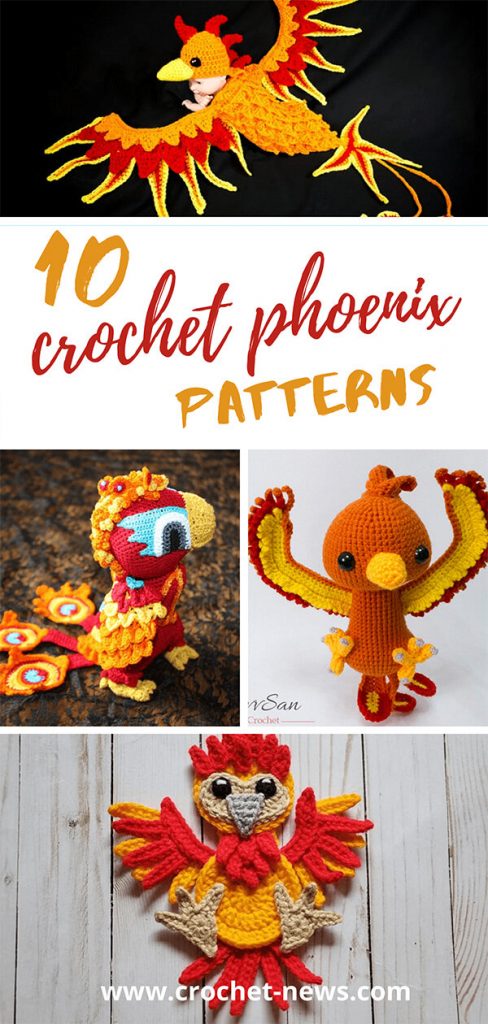 1. Phoenix Crochet Amigurumi Pattern by Crafty Intentions
The pattern features easy customization as you can choose how to ornament the head and what feathers to use for the tail. You can make a classic Phoenix or let your imagination run wild!

The gauge is not crucial to the pattern as long as the stitches are tight enough to hold the stuffing.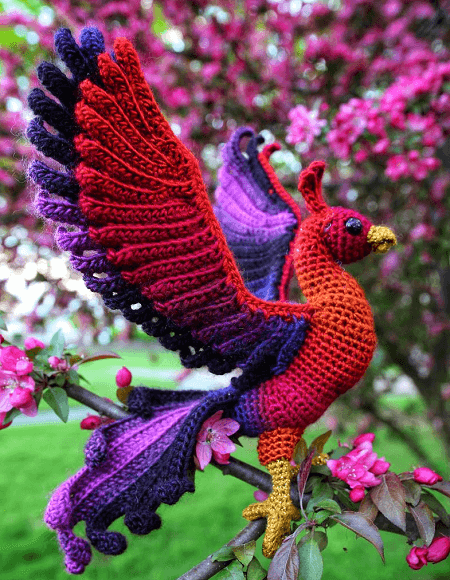 Get the Pattern by Crafty Intentions here

2. Crochet Phoenix Pattern by Mevv San
This is a firey free-willed phoenix. His finished size is approximately 9" (22.8cm) tall, from head to rump, minus the tail and has a 10" (25.4cm) wingspan.
Get the Pattern by Mevv San here

3. Phoenix Amigurumi Pattern by Il Dikko
This project is for an experienced crocheter but the pattern is very detailed and contains a lot of pictures to guide you on making this firebird.

He has a wire skeleton and realistic features, perfect to make as a gift for all toy collectors you know!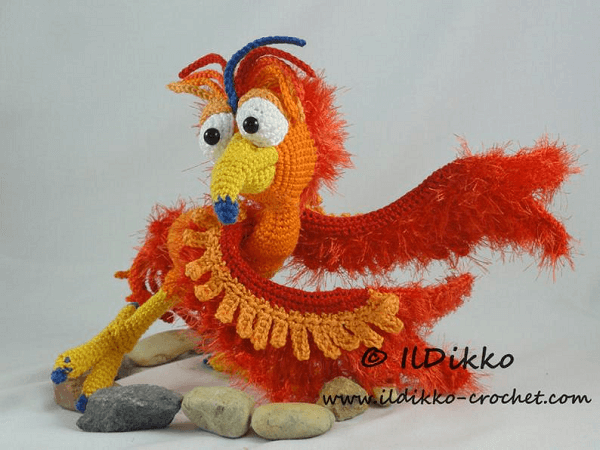 Get the Pattern by Ill Dikko here

4. Crochet Phoenix Amigurumi Pattern by Amigurumi Today
Follow this phoenix amigurumi pattern to make an unforgettable gift for avid fantasy lovers and unique toy collectors. The finished amigurumi phoenix is about 13 cm tall.

Please pay attention that the size of your crochet bird depends on your yarn weight and hook size. If you use thicker yarn, your toy will be bigger.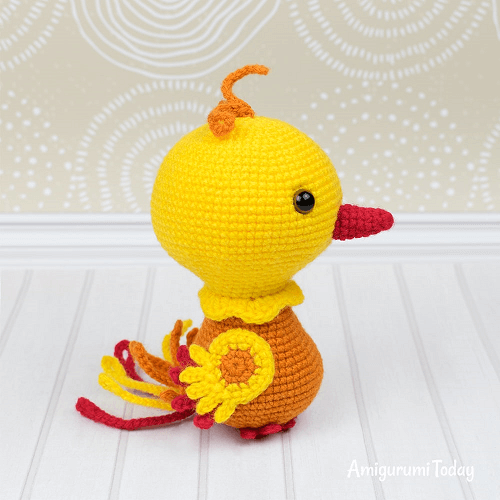 Get the Pattern here

5. Little Crochet Phoenix Pattern by Jazenami
This super cute phoenix will sure to bring you joy. Easy to make, this project requires small amounts of yarn and can be completed in a couple of evenings (or an evening if you are a fast crocheter!).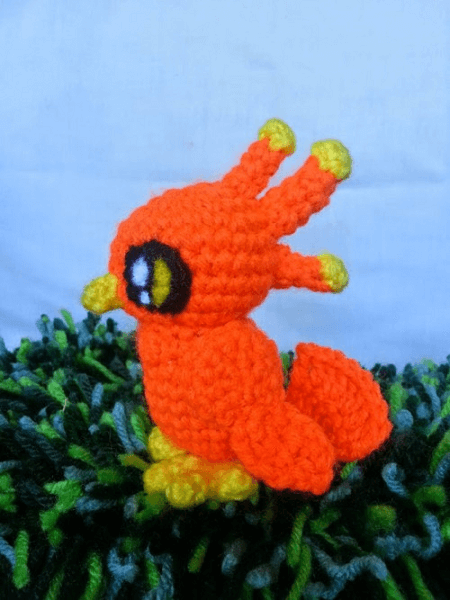 Get the Pattern here

6. Tiny Phoenix Crochet Pattern by On A Whim By Lynn
This phoenix must have just risen from the ashes because he's just a baby. And oh-so-cute! He works up to be just 2½" tall which makes him just the right size for a toy.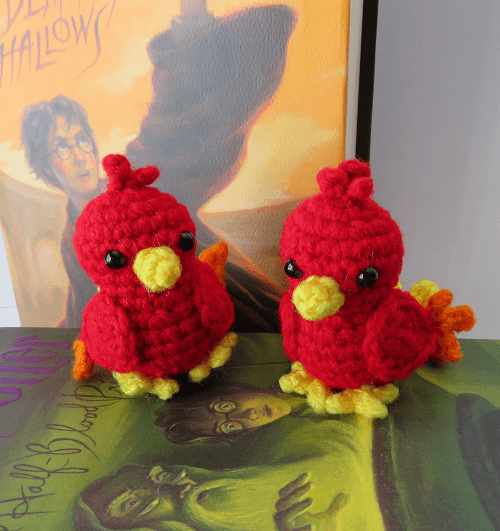 Get the Pattern by On A Whim By Lynn here

7. Phoenix Crochet Pattern by Overton Fancies
The detail and color in this bird are amazing. It is made out of crochet thread. It is 8 inches tall, 5 inches wide and the tail is 6 inches long. The pattern includes many pictures to help with the creation and assembly.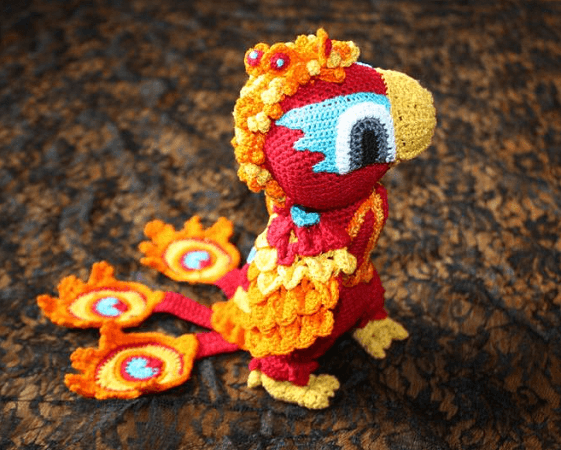 Get the Pattern by Overton Fancies here

8. Phoenix Plush Crochet Pattern by Specialty Shoppe
This crochet phoenix will make a great addition to any young wizard's collection. This little guy is surely fun to make. His size is approximately 12″ from top of head to bottom of the tail feather. Perfect for a plush toy!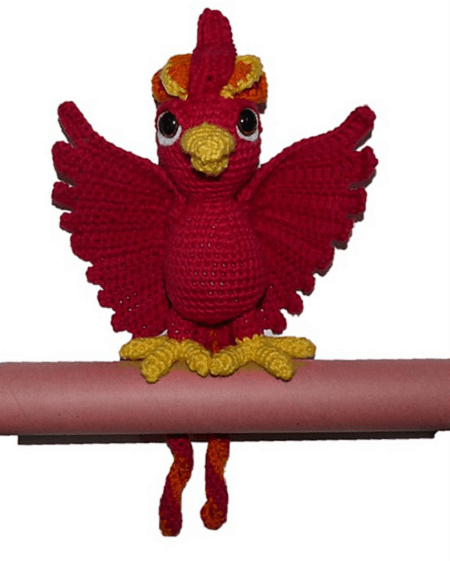 Get the Pattern by Specialty Shoppe here

9. Phoenix Photo Prop Crochet Pattern by Dragon Bird Creations
This pattern is for a photo prop! The 'body' of the phoenix will drape over the newborn as it is laying there, this is not a cocoon. Gauge is very important if you want your hat and body to be the correct size.

From the top of the body to the tip of the longest tail the piece measures 31 inches.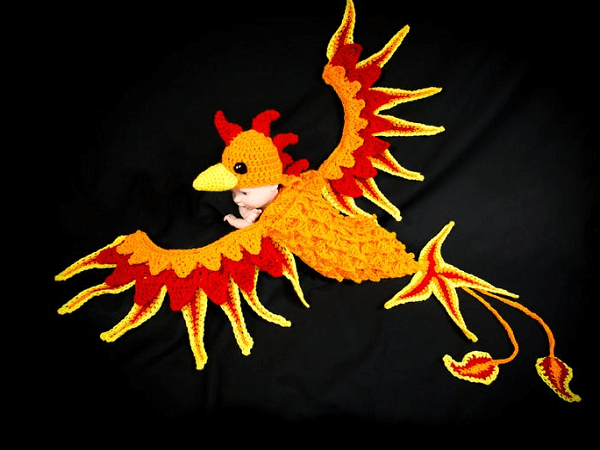 Get the Pattern by Dragon Bird Creations here

10. Applique Crochet Phoenix Bird Pattern by The Yarn Conspiracy
This applique can be sewn onto baby blankets, scarfs, afghans, clothes, bags, just anywhere you want. The size of this adorable phoenix is 8" x 7.5". You can adjust the size by using a different hook size. They work up nicely, and the finished items are just to die for.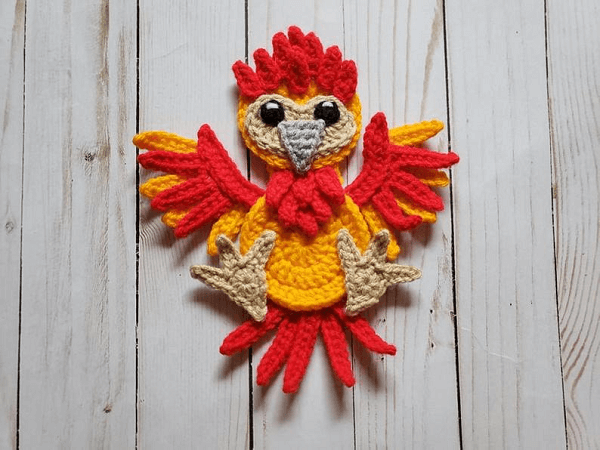 Get the Pattern by The Yarn Conspiracy here
These Crochet Phoenix patterns are ready to take off and burn their way to fabulousness!
We have a lot more Crochet Toy Patterns you would also love to see. You may check Crochet Dinosaurs, Dragons, and Unicorns. You will love them as well!
If you make your own enchanting Phoenix, please post a picture of it on our Facebook Page. We'd love to see how it turns out!
They're easily customizable, so it's a small step to imagine your very own enchanting Phoenix! Now conjure up these Crochet Phoenix Patterns with a swish and flick of your hooks!