Crochet minion hats for Halloween, anyone?
If you have kids, chances are they love the Despicable Me/Minions movies. However, the fame of these little yellow bundles of energy is also widespread among adults. Since Halloween is coming up, it would be fun to make some crochet minion hats for the family! Who says you have to be a kid to be a minion fanatic?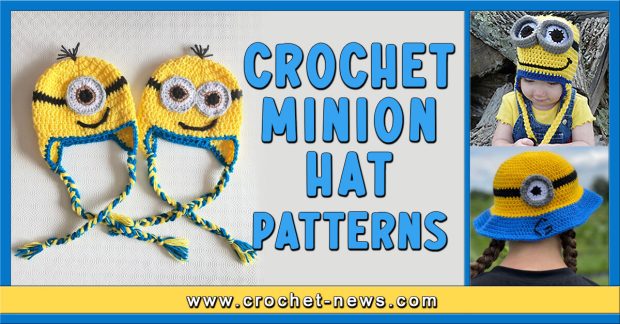 7 Crochet Minion Hat Patterns
For crocheters who love cute stuff, items that incorporate the cheerful Minions like these adorable hats would be an excellent project to make. Whether you're making these hats for yourself, your family, or as gifts to spread joy, you're in for a fun and creative experience!

1. Crochet Minion Hat Pattern by Truly Luxe Crochet
Stay nice and warm with this Crochet Minion Hat! This yellow beanie features two goggles along with black hair at the top seam. The minions are silly and cute, and now your whole family can be, too!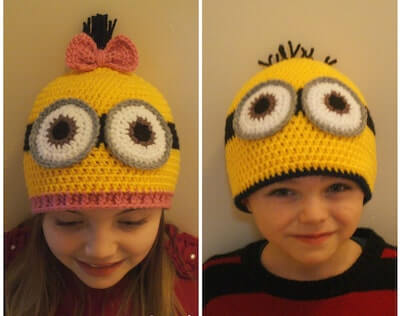 Get the Pattern by Truly Luxe Crochet here

2. Crochet Minion Ear Flap Hat Pattern by Crocheted By Ciara
Here is a fun, quick and easy Minion hat with earflaps that both kids and adults can enjoy! It's a beginner-friendly pattern with 9 different sizes included: 0-3 months, 3-6 months, 6-12 months, 1-2 years, 2-5 years, 5-12 years, 13-18 years, women's (18+ years) and men's (18+ years).

Made with basic crochet stitches, this cute hat includes decorative braids that add the perfect amount of fun.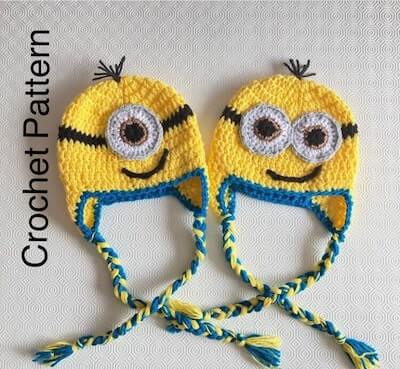 Get the Pattern by Crocheted By Ciara here

3. Silly Purple Minion Hat Crochet Pattern by Gramma Beans
You will be all smiles in this Silly Purple Minion Hat. It has ear flaps and braided tassels and can be made in any sizes – newborn to adult.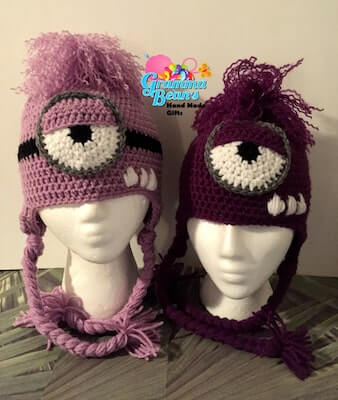 Get the Pattern by Gramma Beans here

4. Crochet Crazy Minion Hat Pattern by Mistybelle Crochet
Give a Minion's birthday party a boost in festive feel with these Crochet Crazy Minion Hats! Choose your favorite minion colors and add your personal touch to make each hat special. The pattern has different sizes, so you can make one for each member of the family.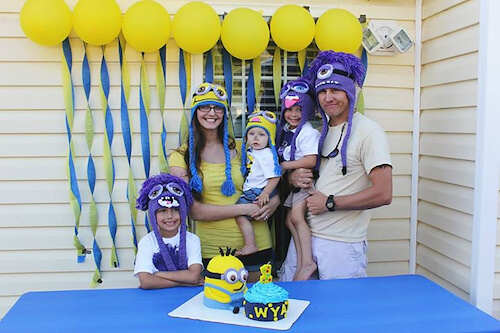 Get the Pattern here

5. Minions Bucket Hat Crochet Pattern by Tatoo Skein
A bucket hat inspired by Minions is a unique accessory that's perfect for sunny days, costume parties, or simply adding a dash of whimsy to your everyday style. Get creative with your color choices and add unique details to make each minion hat one-of-a-kind!
Also see: Crochet Bucket Hat Patterns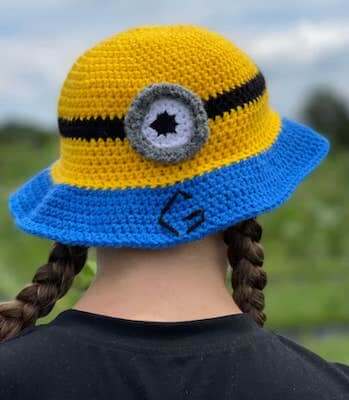 Get the Pattern by Tatoo Skein here

6. Crochet 3D Minion Hat Pattern by As U Wish Crafts
Make this funny minion earflap hat with all your love and it would be the perfect gift to any Minion fan! The tassels on the ear flap are minion's arms and he has gloves at the base. The goggles are three dimensional and sure to turn heads!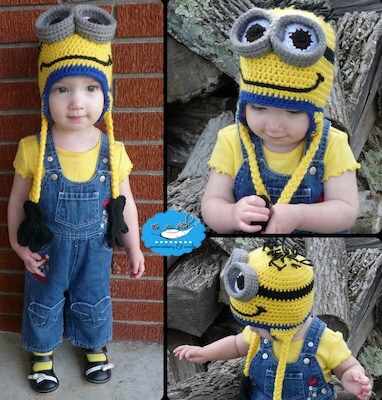 Get the Pattern by As U Wish Crafts here

7. Evil Minion Hat Crochet Pattern by Patterns Jolie
This cute Silly Purple Minion Hat definitely goes spotlight effect at Halloween party! Add some ribbons, it looks so cute for girls, too!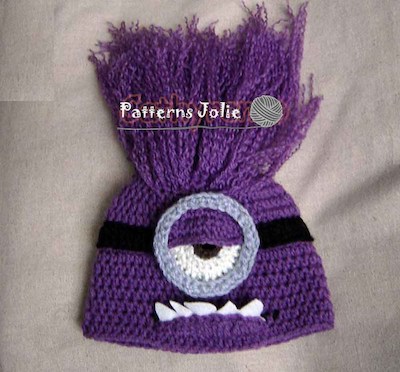 Get the Pattern by Patterns Jolie here
WHETHER YOU'RE LOOKING FOR A BIRTHDAY, CHRISTMAS, OR "JUST BECAUSE" GIFT, THESE CROCHET MINION HATS ARE SURE TO EXCITE ANY MINION FAN IN YOUR LIFE!
Share your crochet wonders with us on our Facebook Page and become a part of our crafting community.
But wait, the Minion crochet fun doesn't end here! Here are crochet Minion patterns if you want more ideas on how to bring these hilarious characters to life. From amigurumi Minion to other Minion-themed projects, check them out!
Go bananas over these crochet Minion hat patterns! Why not make them all?