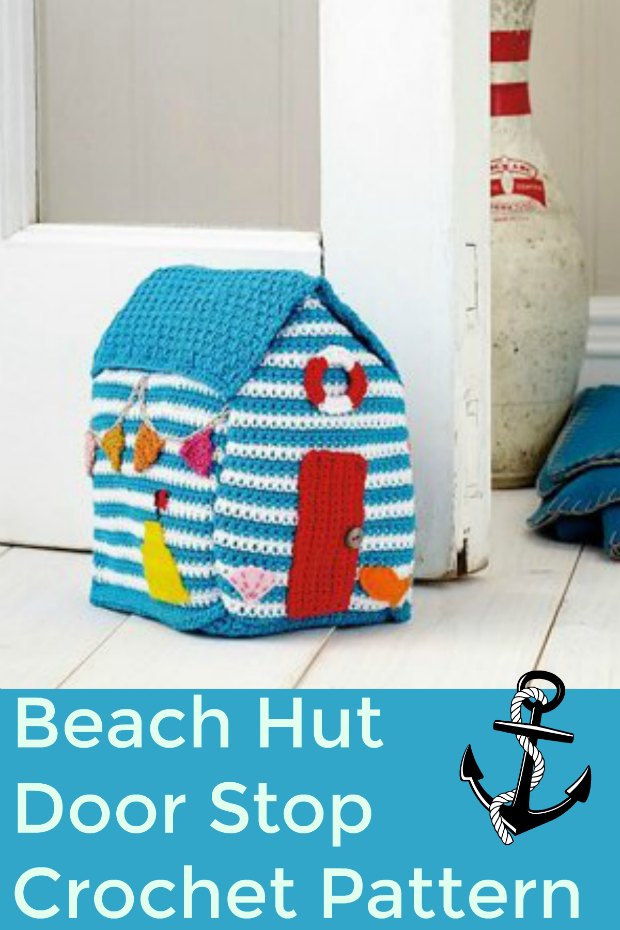 Crochet Doorstop Beach House Pattern
This Crochet Doorstop is adorable. As the nights draw in, the temperatures plummet and the sun rises lower in the sky every day. Our thoughts naturally turn to summer, the beach, the sparkling sea and the warmer temperatures. That's when we came across this crochet beach hut pattern!
A jaunty beach hut doorstop which brings the summer into your home all year round. You can customise your beach hut by changing the colour stripes. This would make a perfect 'New Home' gift for any beach lover.
Materials Needed:
Mostly white and blue yarn with splashes of color – use up scraps of leftover yarn in colors of your choice for the door, bunting etc.
1 x 11mm Button
Tapestry Needle
Toy Stuffing
heavy stuffing such as sand or rice in a bag to give it weight if using it as a door stop
Find links to the suggested yarns underneath the pattern towards the bottom of the page. Easy click to add to cart and you have the perfect make it yourself kit including the pattern and the yarn.